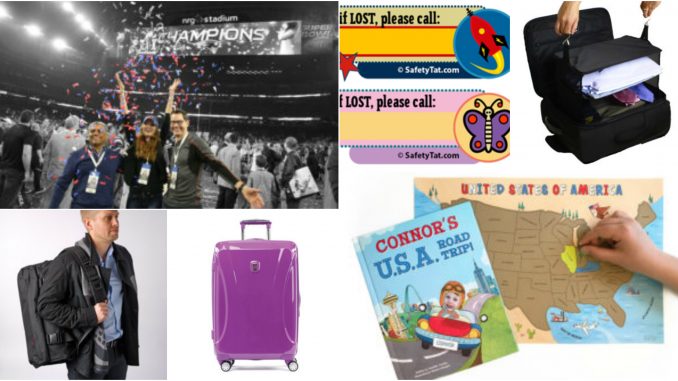 All items are listed from most to least expensive.
1962 Aston Martin DB4C Convertible Series IV SS Vantage with Factory Overdrive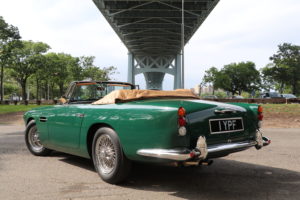 This 1962 Aston Martin DB4C Convertible Series IV SS Vantage with Factory Overdrive is one of just 70 drop-heads made in total and one of only a handful made with an SS engine. It's almost impossible to find a DB4 drop-head with an SS engine and factory overdrive. This incredibly rare and highly coveted DB4 wears a 25 year old restoration that still shows very well. In the last 25 years, this is the first DB4 drop-head that we've found. Matching numbers and mechanically excellent. A piece of Aston Martin History as well as a prime blue-chip investment. Accompanied by its factory build sheet, this Aston Martin is a must-have for any serious collector.
$1,325,000  Buy now!!
Clift SF's FOMO No Mo' Package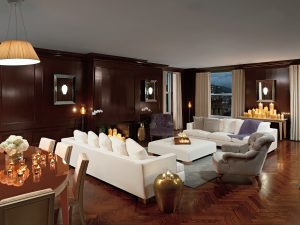 The chic Clift Hotel in San Francisco is offering the ultimate San Francisco experience.  The FOMO No Mo' package includes two nights' use of their private apartment and culminates in a dinner party for 20 of your friends, complete with a meal custom prepared to your specifications by their new Executive Chef Dawn Taylor-Cole, your own Mixologist, and a Silent Disco. Also on the itinerary are a helicopter tour of the city and 24-hours' use of a Ferrari or Lamborghini to tool around in and enjoy the views. Because the experience is fully customized, guests must call to book 14 days in advance. Contact Al Smyth at al******@sb*.com or 415-929-2313. The $20,000 cost must be fully pre-paid at time of booking.
$20,000  Buy now!!
On Location Experiences Super Bowl Package
On Location Experiences, the official hospitality partner of the NFL, is your one-stop-shop for a once-in-a-lifetime experience at the Super Bowl. Think of an NFL On Location Super Bowl package as securing an exclusive VIP Super Bowl week experience rather than just a Super Bowl game ticket. You're invited to pre-game parties—complete with headlining bands, celebrity chefs and NFL alumni and Super Bowl LII Week events unavailable to the public.
Packages start at $6,299  Buy now!!
Marriott Rewards Moments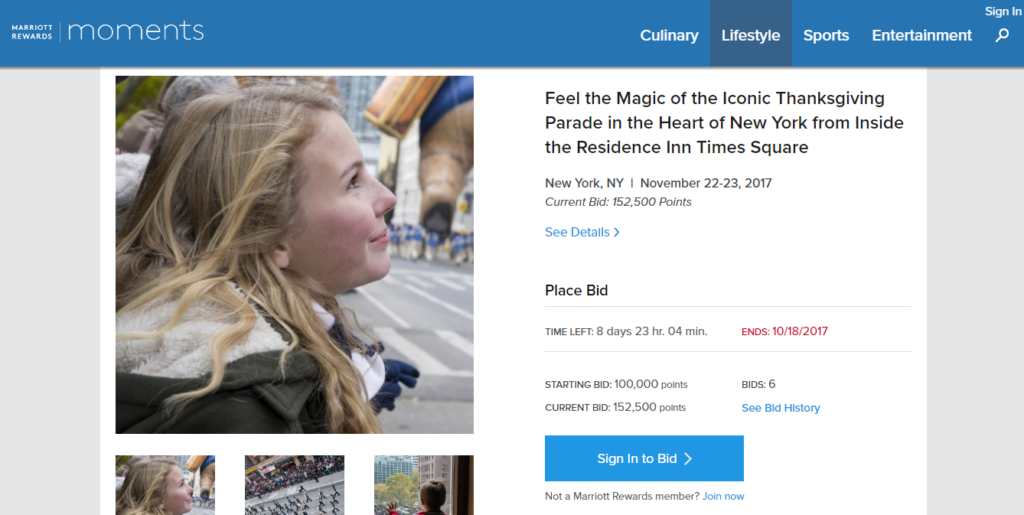 Feel the Magic of the Iconic Thanksgiving Parade in the Heart of New York from Inside the Residence Inn Times Square — bid on this experience with your Marriott Rewards points.  This holiday season, all the time you spent on the road for business travel can translate into some incredible holiday experiences with your family as Marriott International gives back to their loyal business travelers through Marriott Rewards and SPG Moments. You've worked hard all year and now it's time to play hard (and actually see your families this holiday). 
152,500 Marriott Rewards Points  Bid now!!
Hotel Engine
This Thanksgiving weekend, you can earn DOUBLE the rewards points by booking your next hotel between Black Friday and Cyber Monday on Hotel Engine! The private hotel booking platform offers access to exclusive wholesale rates at 150,000+ hotels around the globe. On top of saving an average 26% off public rates, users can also join HE Rewards, the platform's own loyalty program. Earn and redeem points at any hotel on the platform with zero blackout dates and partial point redemptions.
It takes less than two minutes to request free access with your business email, and once you're in, you can opt in to the HE Rewards and start earning. Book your winter or 2018 travel accommodations between Black Friday and Cyber Monday, and get that much closer to your next free hotel stay and other rewards!
Double Rewards Points  Buy now!!
Velocity Black's Member Box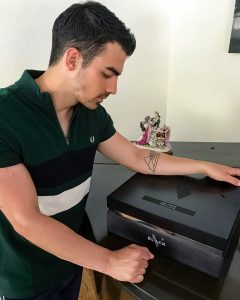 Velocity Black, the concierge for the digital age, inspires and facilitates its members to access unparalleled experiences around the world. Members can browse a curated and tailored list of events, experiences and perks, both locally and internationally, and book them instantly through its smartphone app.
After paying the standard $2400 membership fee, the Founding Members Boxes takes eight weeks to produce; personalized with the member's name etched into the hand-made, black ceramic and maple wood with painstaking care. Each box contains a myriad of beautiful items, including the limited-edition Mont Blanc Invisible Ink notepad and pen. In keeping with Velocity Black's philosophy of luxury-meets-tech, the notepad automatically detects what you are writing with the ink pen and syncs it with your smartphone.
$2400  Buy now!!

Hotel El Ganzo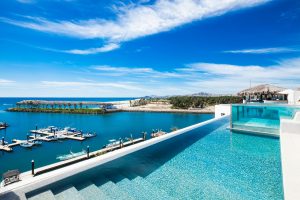 Hotel El Ganzo avoids the ordinary. Spa treatments and gourmet cuisine rejuvenate the body, while music and art feed the soul. Visiting artists create their own original sounds in the hotel's Underground Studio, while live musical performances and curated visual art exhibits treat guests to an insider's view of the creative mind.
$300  Buy now!!
Travelpro Platinum Magna 2 21″ Expandable Spinner Suiter
Luxury performance and styling for serious travelers, this carry-on luggage is perfect for short to medium length trips. Crafted with premium durable fabrics and leather accents. Eight MagnaTrac® self-aligning wheels provide this lightweight carry-on luggage with a smooth, effortless 360-degree roll in any direction. Dedicated compartment to keep suits and dresses wrinkle-free. A patented Contour Grip, designed specifically for spinner luggage, provides added comfort while walking through long airport terminals.
$299.99  Buy Now!!
CoPilot Backpack
Don't let the name fool you, the CoPilot Backpack from Henty is a stylish two-bag system that lets you arrive with wrinkle-free professional and formal outfits while not leaving your casual clothes behind. The secret is its rolling and ribbed garment bag that wraps around a second inner bag for shoes, jeans and other attire.
Other perks include an outer RFID-protected pocket for ID and credit cards, a laptop compartment, a transparent toiletry case (with an opaque pocket for private items), a collapsible hanger, and even a reflective rain cover. Conceived in Tasmania, the rugged CoPilot works just as well as a tote, and naturally, it's designed to fit in the overhead, helping you avoid baggage fees.
$279.00  Buy Now!!
The Atlantic Ultra Hardside 25-inch Expandable Spinner
The Atlantic Ultra Hardside 25-inch Expandable Spinner offers a sleek look at an affordable price. With lightweight durability, expansion capability and 8-Wheel Spinners, the suitcase offers optimal space, packing flexibility and superior maneuverability.
$200.00  Buy now!!
LifeSaver Filtration Water Bottle
Introducing the NEW LifeSaver® Liberty™, the worlds' first and only portable water filter bottle with inline pump combined.  Using the same advanced filtration technology as the original LifeSaver bottle, the LifeSaver Liberty™ is small and light, yet robust and easy to use. The perfect combination for outdoor enthusiasts or anyone who needs a reliable source of drinking water.
LifeSaver® Liberty™  Removes: Virus – 99.999%, Bacteria – 99.9999%, Cysts – 99.99%.  Turn muddy water into drinkable water in seconds with this stylish and sleek water bottle!
$89.99  Buy now!!
The GreenTraveler
Nothing ruins a great day on the lake, in the woods or on a trail faster than breaking for lunch and facing a soggy sandwich that's been crushed in your pack or cooler. Kiss those times goodbye with the GreenTraveler, the reusable container built to go everywhere you do. Looking like a Thermos but so much more, it's four compartments are engineered to carry both food and drink while giving you the freedom to be creative, whether it's home-cooked meals or ingredients for a fresh bite. Guaranteed not to leak, with twin loops for straps or carabiners, the GreenTraveler holds 33 ounces, and is microwaveable and dishwasher safe, made from food-safe ABS plastic. It even comes with its own combo "unique utensil".
$49.99  Buy Now!!
My U.S.A. Road Trip Gift Set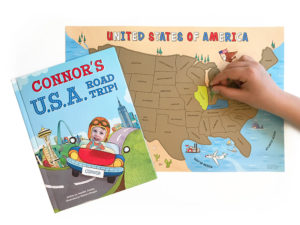 "My U.S.A. Road Trip" takes kids on an adventure across America to learn about all fifty states, and comes with a scratch-off map of the United States! Personalized with a photo of your child's face, making him or her the star of the story, this book encourages curious young minds to explore and discover. There's even a spread dedicated to your child's state!
$44.99 Buy now!!
Montem Diadema 18L Hiking Daypack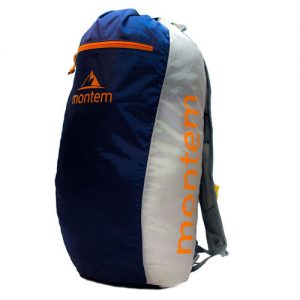 The Montem Diadema daypack is perfect for day-to-day use for outdoors, hiking or a great gift for everyone and anyone (hiker or not). The padded stretch-mesh shoulder straps are breathable and comfy. This daypack will quickly become your go-to carry solution.
$39.97  Buy now!!
Children Incorporated Child Sponsorship
Founded in 1964, Children Incorporated is an international nonprofit organization that assists impoverished children in the United States and abroad. Partnering with already-established schools, orphanages, and childcare centers, we facilitate child sponsorships, manage special programs, and maintain special funds for emergency needs that arise for the children we serve.
$28/month  Buy now!!
Stow-N-Go Portable Luggage System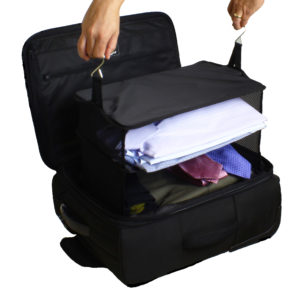 As checked-bag fees continue to rise, more of us struggle to get the most out of our carry-ons. The result is a mess: wrinkled clothes, hard-to-find underwear and sheer aggravation. The Stow-N-Go Portable Luggage System is a multitiered organizer that folds down into carry-on-sized bags 20" and larger, saving up to 30 percent of space. Just hang it from its sturdy hooks, pack, and collapse into your bag. When you stop for the night, hang it from a closet or shower rod, or even off a desk or table, and unfold it for easy access to everything you need. It even features a zippered compartment for dirty laundry.
$24.99-$29.99  Buy now!!
Seat Sitters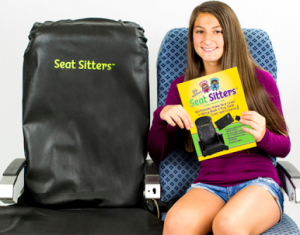 Avoid sniffling away this holiday season with Seat Sitters™ – lightweight, 100% recyclable and reusable seat covers for all your travels! With a generous fit for versatility and comfort, this ideal travel companion helps you stay healthy and enjoy your seat. Complete with wipes for the armrests, tray tables and a tray table cover, make your trip a healthy one with Seat Sitters!
$14.99  Buy now!!
OWL- Open Window for Life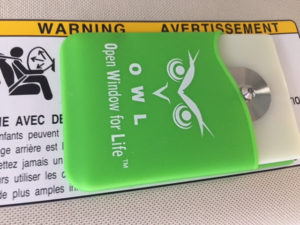 OWL Open Window for Life™ patent protected design is amazing. You don't need a big hammer or spring activated device anymore to break safety glass windows in an emergency.
OWL™ adheres discreetly to your visor, so it's within close reach. OWL™ is the best gift you can give yourself and someone you love. Available in single and two pack.
$9-$29.99  Buy now!!
SafetyTat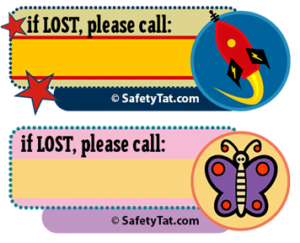 For families packing up for a trip to the pool, let SafetyTat be one thing they make sure is on their children. This award-winning temp-tattoo and labeling solution not only provides a fun level of security for your little ones, but peace of mind for Moms and Dads as well. Waterproof and durable, SafetyTat is one way to help keep kids safe!
$6.99-$20.99  Buy now!!
Olbas Aromatherapy Inhaler
Feel refreshed and soothed daily and on your next trip with Olbas Aromatherapy Inhaler with Olbas Oil extracted from the traditional medicinal plants of Peppermint, Eucalyptus, Cajuput, Wintergreen, Juniper Berry and Clove. The natural Olbas vapors encourage free breathing, too!
The fast-acting, penetrating vapors of the Olbas Inhaler provide an immediate, fresh, clean feeling in the nose, sinuses and lungs. It is especially beneficial during times of seasonal discomfort, low humidity and other unwelcome nasal encounters. And best of all, Olbas Inhaler is non-habit forming.  Check out all OLBAS products to treat yourself naturally nice.
$5.95  Buy now!!
*All images courtesy of respective company