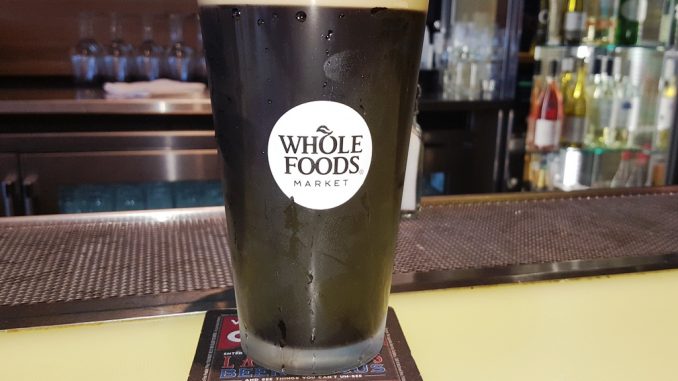 When you think of Whole Foods the thought of gourmet food along with organic and fresh products probably come to mind. Whole Foods has a little secret that will make your shopping experience a little more flavorful as they have added bars to a number of their stores and with those comes a wide assortment of local draft beers, cocktails and some great food to go with your drinks.
Whole Foods has enough beer to please any and every beer connoisseur. They carry ambers, ales, porters, stouts and even sours and specialty beers. This is a great beer to experience some new beers and more than likely they carry those in the store as well so if you find a beer you truly love, you can go buy some to take home with you.
The Hangar 24 bar inside of the Whole Foods in Tustin is home to a number of California beers ranging from the more well-known breweries such as Modern Times and Ballasat Point to some of the smaller up-and-coming breweries such as Chapman Crafted and MacLeod Ale Brewing Co.
"The reason I have so many locals now is that last year when we did open the GABF (Great American Beer Festival) Orange County really represented well and we had a good amount of gold from a lot of the breweries in Orange County. As far as breweries in Orange County goes, that is a most recent thing, in the last two years there has probably been 30 breweries open up. We have some really great breweries like Bottle Logic, Noble Ale Works, who won a silver for Imperial IPA in 2016, and Beachwood BBQ," John, bar manager at Whole Foods said.
The beer list is far from the only enticing thing at the Hangar 24 bar, the cocktail menu is wide ranging, creative and possibly the most affordable drink list around. All of the signature cocktails are always only $7. Whole Foods does a great version of the Moscow Mule with their Tru Mule made with Tru straight vodka and instead of ginger beer they use Fruitlab ginger liquer, giving you a slightly more sweet version.
You also can find plenty of freshly prepared food throughout the store and the bar area itself has a unique menu itself. This is a great spot to come in for an early weekend breakfast and a beer while enjoying a football game. For brunch you can choose from breakfast tacos, a portobello mushroom burger or any of their three breakfast bowls including the perfect brunch bowl that comes with hashbrowns, bacon, cheese, mushrooms and poached eggs all for only $8.
Whole Foods is so much more than just groceries. From the latest new products to fresh and healthy food, you can also find an amazing deli, hot food and just a wide assortment of great grab and go healthy food. While all that is great, make sure to visit you local Whole Foods and experience all that the bar has to offer. You are not only going to find a large variety of local beers, but also cocktails and great bartenders. After one experience at the Whole Foods bar your local watering hole is likely to become a thing of the past for you.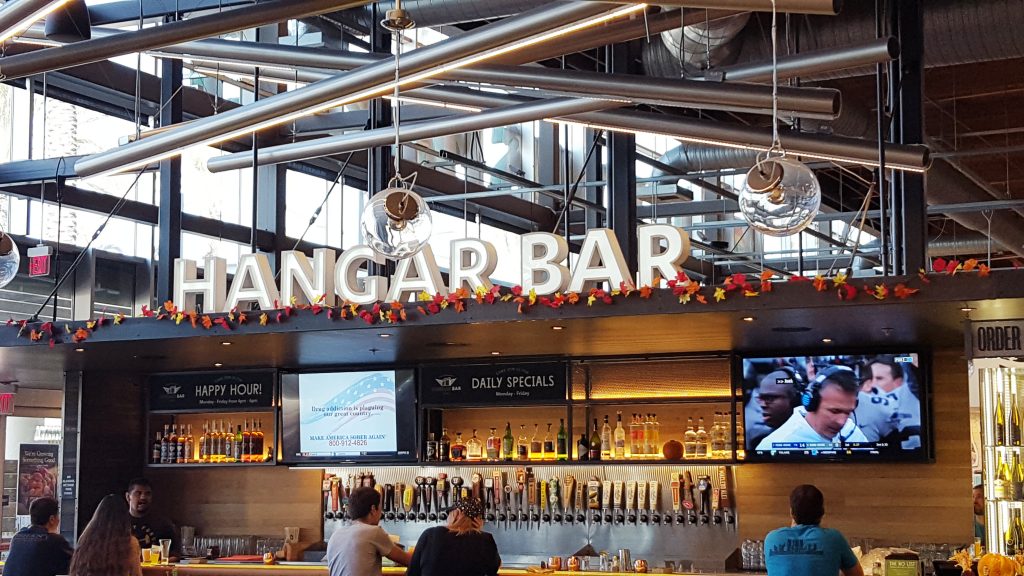 For more information, visit: Whole Foods
(Photos Courtesy Stephan Martin)