Top Chef enters its 15th season and has become the show that not only gets the cooking juices going for fans as it takes you into the creative minds of these chefs. At the same time it can turn them from a chef into a television star. As great as the food is, it is the personalities and competition that keeps fans coming back and this year you also get to find out what sets Colorado apart from the rest of the country when it comes to the food.
Top Chef begins usually with a lineup of chefs that you probably don't know, but getting to know them is large part of what makes Top Chef so enjoyable. You will find yourself rooting for your favorite chef as the season goes along and you will agonize with them as they get eliminated. This year it looks like there is no shortage of not only great chefs, but interesting stories. Chef Joe Sasto moved down to Los Angeles from the Bay area to work on opening a new restaurant, Cal Mare. Five days after moving down to Los Angeles, Joe had to leave his girlfriend, their new cat and his restaurant behind as he hopped on a plane to Colorado to take part in Top Chef.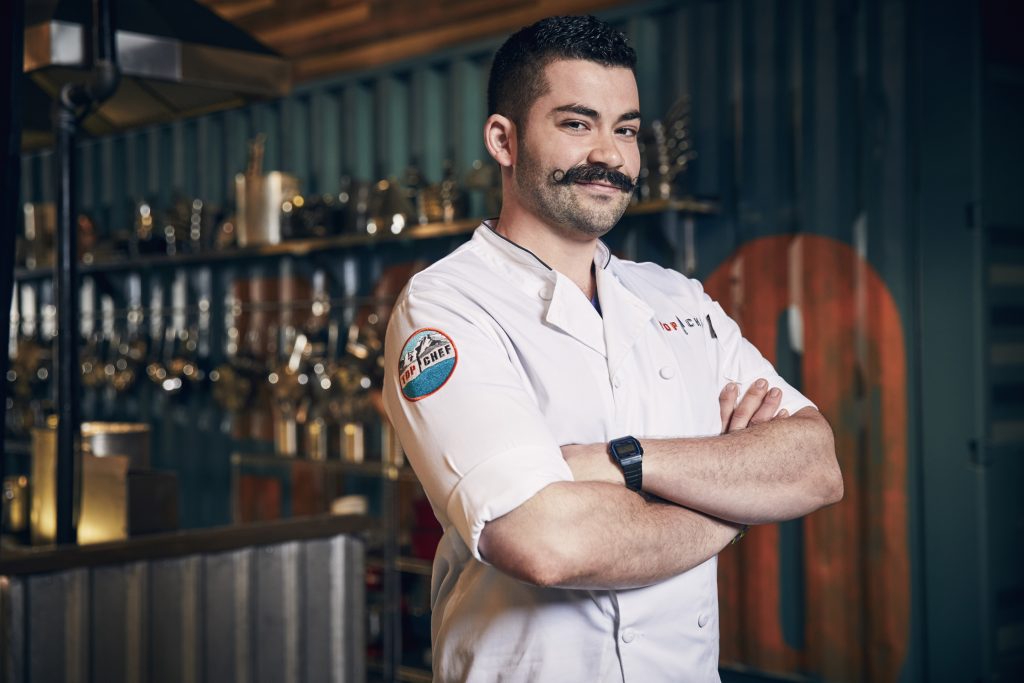 "I've actually never seen an episode of Top Chef prior to being on Top Chef and I didn't realize how crazy of a thing that was until I got there and started competing, everyone was like "you are out of your mind", nobody believed me, it was kind of an ongoing joke, "how do you not know"," Joe said.
"Colorado is awesome, I knew they were progressive and up and coming in the culinary scene, but I had no idea how similar they were to California in the sense of having farmers, artisan cheese makers, small purveyors and producers who provide directly to restaurants. It was an awesome connection and it helped me feel like I was back in California cooking," Joe said.
The 15 chefs that come from all across the country find themselves having culinary battles in such breathtaking spots as; Denver, Boulder, Telluride and Aspen. Once again Padma Lakshmi will act as host and head judge Tom Colicchio will be joined at the judges table alongside Gail Simmons and Graham Elliot. In addition to those four, you are going to find local Colorado chefs and former Top Chef contestants popping up in every episode.
"You can tell they have been doing this a long time. It is almost like they have the ability to read into your soul. They didn't know me or where I came from but just by eating my food it was crazy the amount of insight they were able to gain just from my food," Joe commented.
I think Top Chef it is the best show to be on, it is the end-all and that is where most people want to be even if they wind up on other cooking shows at some point," said Melissa Perfit, Executive Chef at Bar Crudo in San Francisco. "It definitely was a bigger production than I expected and more challenging than I expected. You can tell they have been doing it for 14 years, they have these crazy hard challenges that really push chefs, it is not your run of the mill cooking show anymore."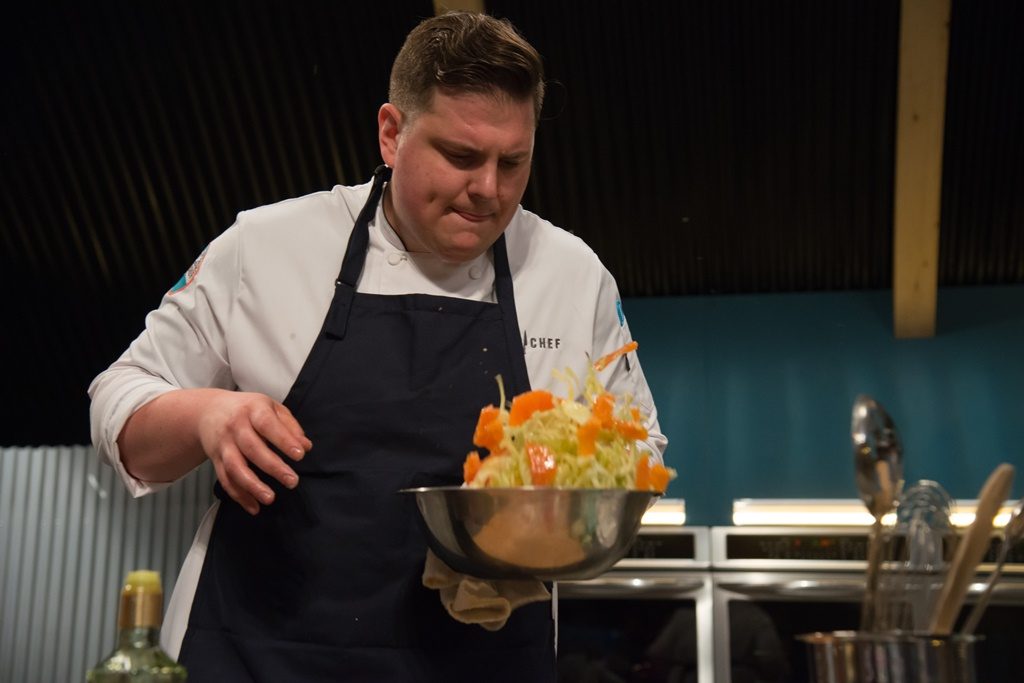 "The days are really long, for me it was hard for me to sleep because you don't know what is coming and it brought a lot of anxiety to me. It is exhausting, the challenges are physical, even the kitchen itself is really big so you are running to get from the sinks to the equipment," Melissa said, also commenting that the Colorado weather and the altitude presented challenges throughout Top Chef.
For fans of Top Chef you can expect all the goodness that comes with the riveting show, including the online "Top Chef: Last Chance Kitchen", which actually started prior to the season for the first time ever on November 30th. If you have somehow yet to witness a season of Top Chef like Chef Joe, you can expect unique challenges and you will see chefs pushed to their limits and the one guarantee is that you will love every minute of it.
For more information, visit: Top Chef