Inspired by the sad but true tale of the Doheny family – richest of the rich and pre-eminent early Beverly Hills residents – playwright Katherine Bates has fashioned a fascinating story of their rise and fall in the flapper era and beyond. Now in its sixteenth year, THE MANOR again entertains with its moving and forever gripping drama. It's time to sit back and enjoy this fictionalized account of the fabulous Dohenys as they again roam the halls of their elegant mansion, brought to sizzling life by the Theatre 40 cast and crew. The play's subtitle, "Murder and Madness at Greystone" remains eminently and poignantly accurate.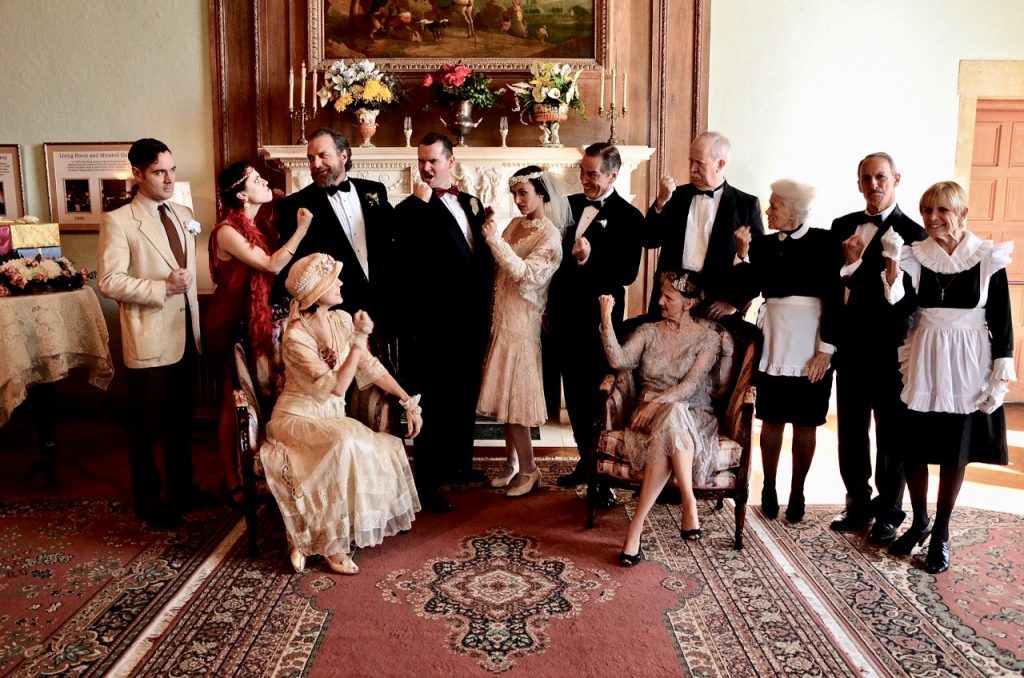 Patriarch Charles MacAlister (Darby Hinton) has it all – too much money to count, a beautiful wife and perfect hostess (Carol Potter), a handsome son (Sol Mason). And now he has constructed the penultimate chateau in the hills overlooking nascent Beverly Hills and Los Angeles, a gift for his son on his wedding day to the charming Abby (Annalee Scott). Champagne flows as if the Prohibition era never existed – what the heck! money can buy anything – while society's most elegant upper crust dine and dance as if there were no tomorrow.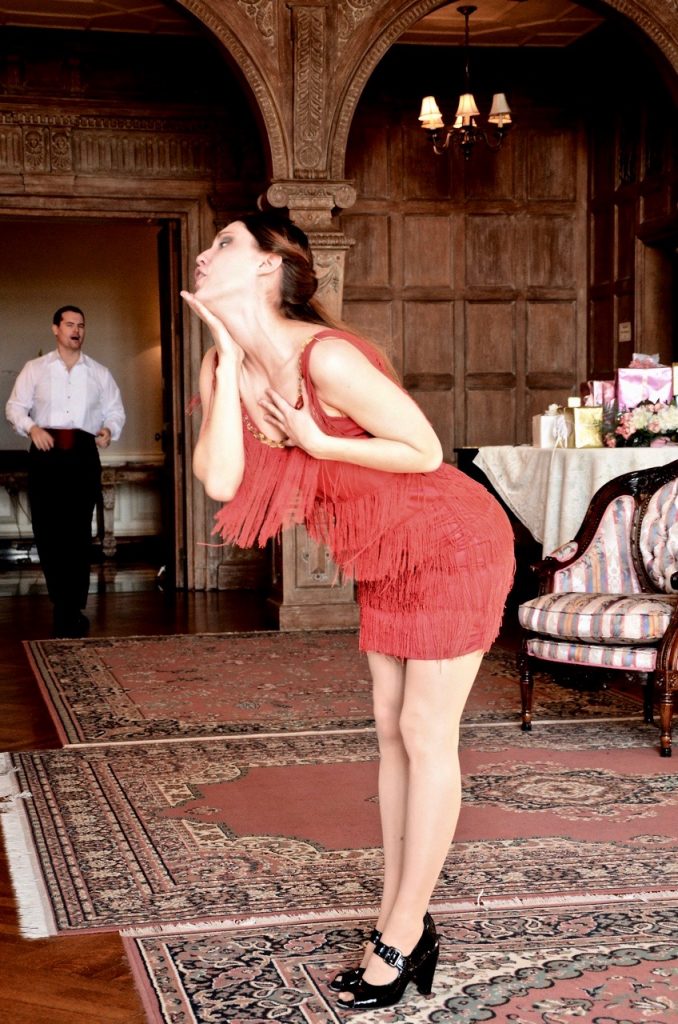 But tomorrow must ultimately come, as clever and free-wheeling politician Senator Alfred Winston (Daniel Leslie) knows full well. It doesn't take much for him to convince Charles, who considers himself invulnerable, to put his cash into the development of a tiny military base in Hawaii called Pearl Harbor, an investment which might just result in his getting the mineral rights to a very mineral-rich and undeveloped group of stateside hills. No risk and fantastic benefits, a deal which cannot be ignored. But, alas, despite the ecstatic Charleston dancers and wildly swinging set of the 20's, there just might be some problems under that shiny and inviting surface.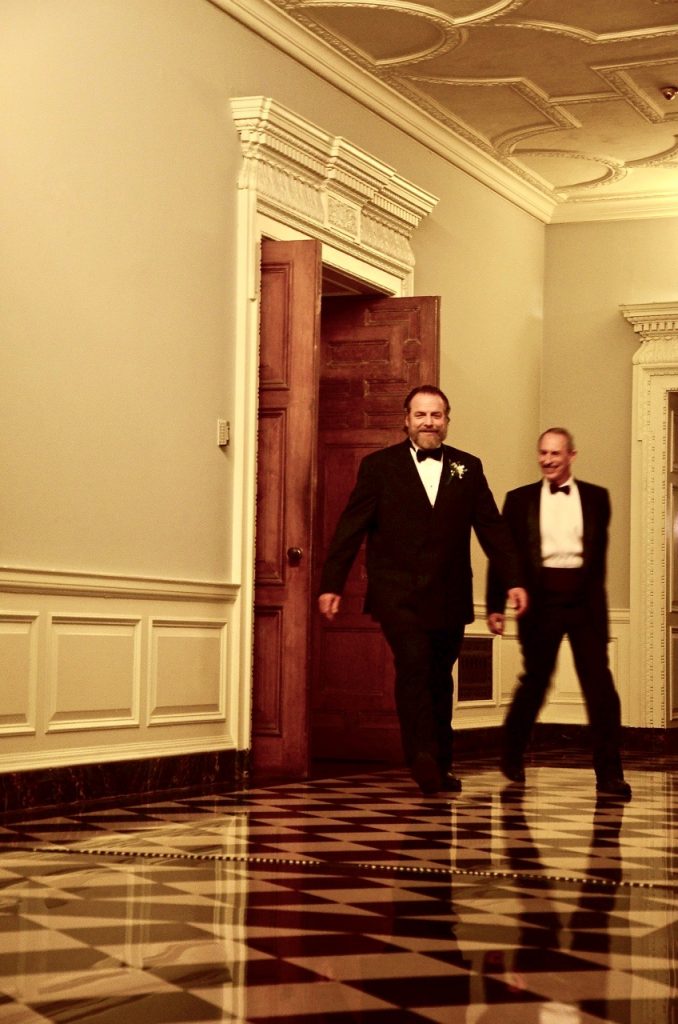 Currently directed by Martin Thompson and produced by David Hunt Stafford, THE MANOR has a very talented ensemble cast which breathes life into events long past. Audiences are divided into three smaller groups and taken by their guides, Ursula, the Housekeeper (Katherine Henryk), James, the Butler (Daniel Lench), and Ellie, the Maid (Esther Richman), through different rooms of the Doheny manse as they follow the slowly developing account of murder and madness. Thus, the complete tale emerges, one which remains fresh even if told many times.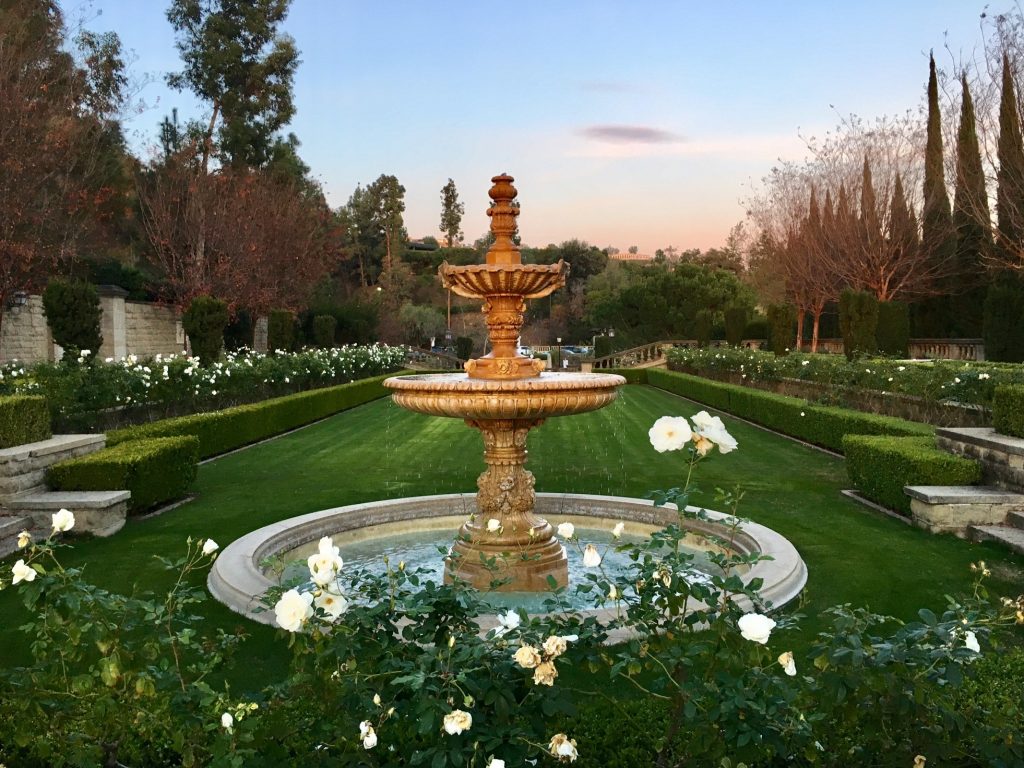 In fact, this reviewer has joined in the presentation four times over the years – and each time the story changes a little as different directors and slight modifications in script and/or interpretation occur. THE MANOR is a developing play, a truly living history, and each production strikes a slightly different note. In this reviewer's opinion, the current creation is more emotional than preceding versions – and also more tender and expressive as the inevitable unfolds. Greystone mansion has never been quite as nostalgic – and the characters quite as believable – as in 2018. Kudos to director Martin Thompson and a very talented cast. As always, costumes, setting, and music advance the drama and remind the audience that the 20's really did happen. Of course, the major star remains THE MANOR.
THE MANOR runs through February 4, 2018, with performances at 6 p.m. on Wednesdays. Thursdays, and Fridays, and at 1 p.m. on Saturdays and Sundays. Greystone Mansion is located in Greystone Park, 905 Loma Vista Drive, Beverly Hills, CA 90210. Tickets are $65. For information and reservations, call 310-364-3606 or go online.