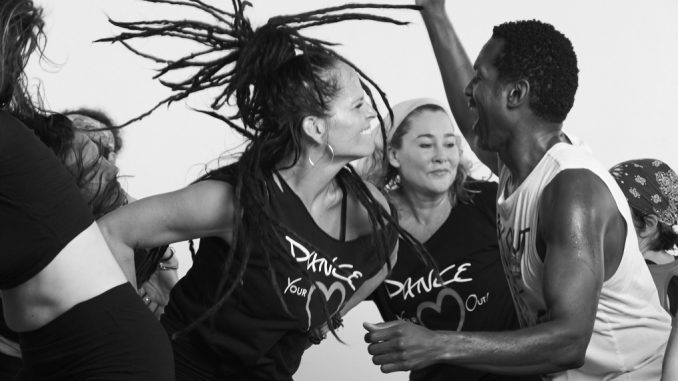 Have you ever wanted to be exceptionally thin?  "I have," says Misty Tripoli, Founder of Body Groove, "but to be honest, it was for the wrong reason. You see, I believed that being thin meant being beautiful. In fact, there was a time when I was so desperate to look a certain way, and to gain approval from others – that I actually developed an eating disorder – bulimia. I probably don't have to tell you how unhealthy and dangerous this is. I don't want that for you. You deserve better!"
What Is Body Groove?  The Body Groove is a revolutionary dance-based fitness program created by Misty Tripoli. While most exercise workout videos are based on one-size-fits-all choreography, Body Groove allows everyone to create a workout that is just right for their body.  It's a different way to work out that doesn't have you just mindlessly following an instructor's moves.  Instead, you're given the basic choreography and then it's up to you to make each movement your own by adding exactly the style that you want – whatever feels right to you!  Not coordinated? No worries. Not a dancer? That's okay.  No rhythm?  No one cares.  Body Groove is designed to move your body in the way the music makes you feel.  When you do it your way, it can never be wrong.  So tune it, be kind to yourself, be gentle and find your groove!
"The moment I stopped following traditional workouts and started allowing my body to move in its own way, I started to feel awesome.  The secret to getting a healthy body is listening to your body.  When you listen to your body, you learn to respect your body!  My stress levels came down, my eating disorder vanished and the more I danced, the faster my body melted away the unhealthy fat that had been bothering me for years.  And now, years later, Body Groove has gone international and it has literally changed the lives of thousands of people," smiles Misty.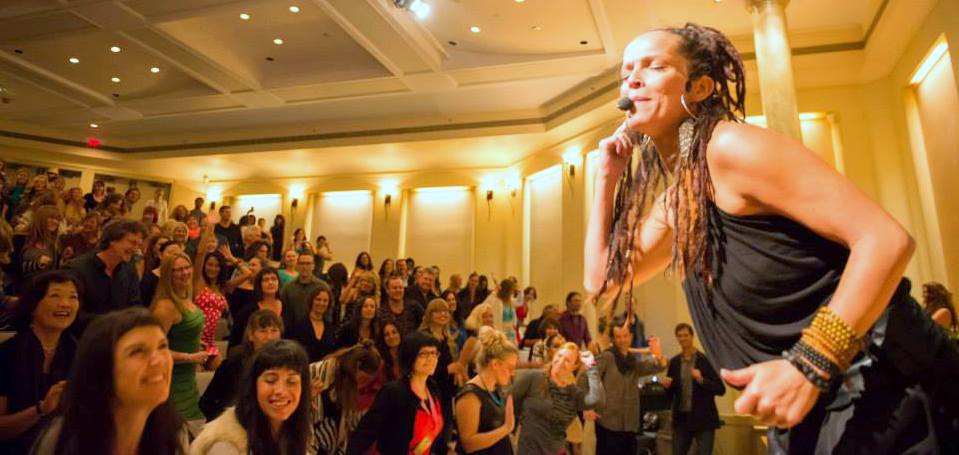 Moving and exercising your body should never be a punishment. The Body Groove routines are completely different from anything you've ever tried and that's the reason they're so successful and why so many people absolutely love them
Listen to what Sparkpeople.com had to say when they awarded Body Groove the "Stuff We Love" review:
"It's the most innovative workout I have ever experienced."
"Misty is so encouraging and approachable throughout, and her style of cueing is about listening to yourself: doing what feels right for you that day, changing that the next day, and allowing for a variety day after day."
"I think these workouts are perfect for exercisers of all intensity levels and mobility levels because it's so easy to do whatever works for you."
Body Groove appeals to a different kind of person – the person who prizes their independence, their true worth, and who doesn't want to mindlessly follow a choreographed workout.  Join with Misty and Body Groove and you will never look at exercise the same way again!
For more information, please visit Body Groove.  To view a sample video, please visit Body Groove Video
For interview opportunities, please contact do***@be*******.com
(Photos courtesy Hollywood Trinity)