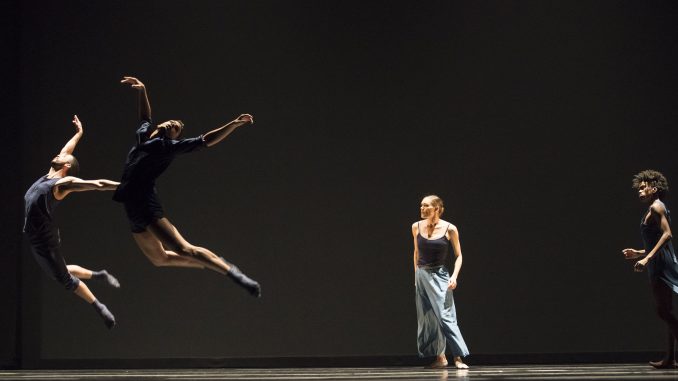 VISCERAL DANCE CHICAGO Presents SPRINGFIVE/Harris Theater for Music and Dance April 7, 2017@ 7:30PM
As Visceral Dance Chicago prepares for its presentation of SPRINGFIVE, celebrating the company's fifth year on April 7, 2018 at the Harris Theater for Music and Dance in Millennium Park, I had the opportunity to attend a tech rehearsal of the program and speak with Artistic Director, Nick Pupillo and internationally acclaimed guest choreographer, Kevin O'Day from Mannheim, Germany.
The program is comprised of five works that encapsulate the company's five-year history.  The first two are Pupillo's early choreography, the third is an audience favorite and has become associated with Visceral Dance Chicago, and the last two are world premiers, one choreographed by O'Day and one by Pupillo, reflecting the range of technique and dance skill of his company.
The program opens with Pupillo's two original works; Impetere (2013), which introduced the company's strong technique and athleticism and Senza Di Te (2013), a romantic pas des deux revived this time with live music by cellist, Desire Miller. The first half of the program will end with a signature piece, Changes (2014), by Monica Cervantes, named by Dance Magazine as one of "25 to Watch" for 2013.  Changes is an exploration of fast paced relationships in our modern day. It imbeds snapshots and vignettes from daily life within driving and abstract ensemble movement.
The second half of the program will showcase two world premieres showing further evolution of the company. Kevin O'Day created his new commission, The Fine Line, based on strength and vulnerability and the fine line in between and Nick Pupillo's world-premiere Soft Spoken, commissioned in part by Pamela Crutchfield, explores the sensation of hesitating and holding back to what should be said in a series of relationships in different stages – beginning, middle and near end.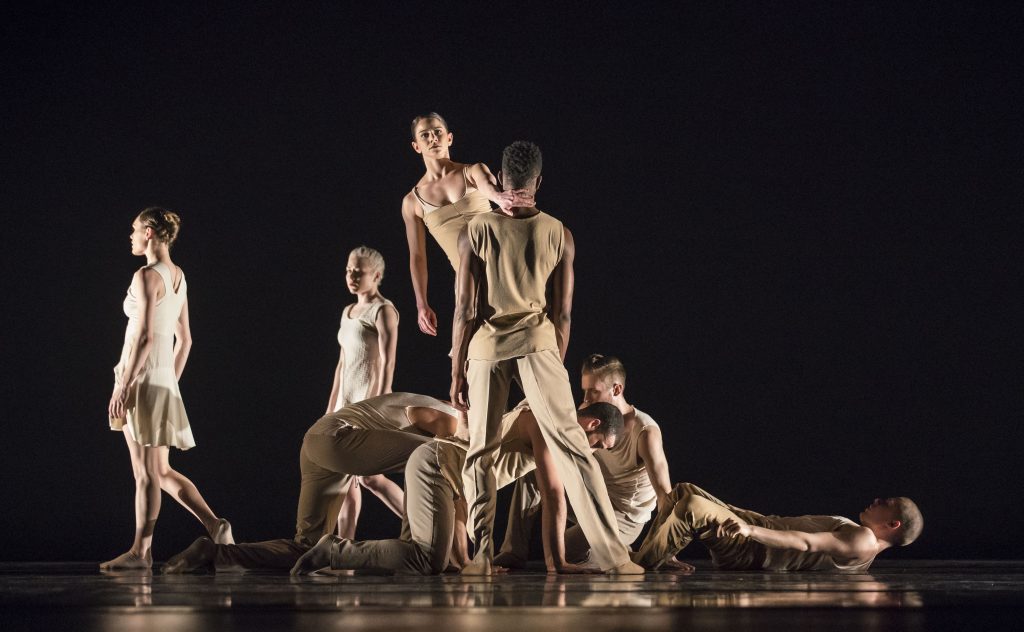 It is Pupillo's intention to make dance accessible to the audience.  While some individuals find their way to appreciating dance through music, others find their way to music via dance.  O'Day spoke about his approach of choreographing as a kind of framework or vessel in which the dancers move finding the line between force and fragility, expressing themselves.  He also commented on what a great company this is to work with and mentioned that the members self- govern.
Kevin O'Day was born in Phoenix, Arizona. In 2002 he was appointed artistic director of the Nationaltheater Mannheim Ballett, renamed Kevin O'Day Ballett NTM. As a choreographer, O'Day has produced more than sixty original ballets.
Nick Pupillo has received various awards for his choreography, including "The Dance Chicago Outstanding Choreography Award" in 2005 and 2012 and "The Cliff Dwellers 2013 Choreographer of the Year." His work has been described as "a stroke of choreographic genius…complex, tumbling changes…in this portrait of perpetual motion." Pupillo founded Visceral Dance Chicago in the fall of 2013. This repertory company presents his daring vision to explore the infinite possibilities of contemporary movement.
For information and tickets, go to the visceraldance website
All photos by Todd Rosenberg