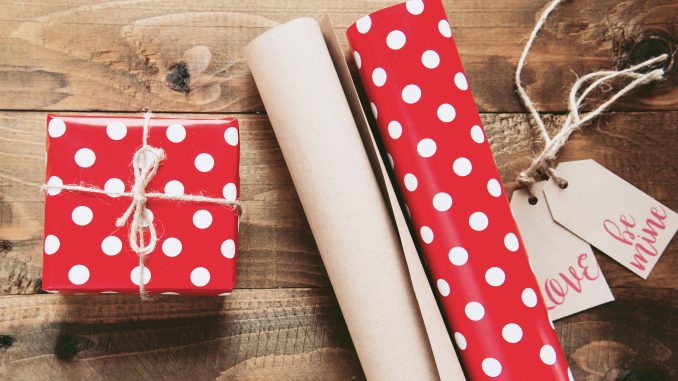 Find a gift for everyone on your list this Valentines Day! Listed from most expensive to least expensive.
Hunt For The Forgotten Tomb
The Mysterious Package Company's experiences-by-mail are mystifying and memorable. Personalized details are expertly combined with hand-crafted, bespoke "artifacts" to delight and intrigue the recipient as they enjoy a puzzling mystery they'll never forget.
Hunt For the Forgotten Tomb immerses the recipient in a mystery surrounding an obscure Egyptian tomb and the fate of the archeologist who discovered it a century ago. 80% of MPC "products" are sent anonymously (with optional 'reveal letter' arriving a week after the final, climactic package) for full mysterious impact.
$199 Buy now!
Ecuadane
The Antisana blanket is named after a stratovolcano of the Northern Andes, Ecuador. It's vibrant colors and geometric patterns will bring the rustic charm of southwestern culture into your favorite cozy space. Great for the home, beach, camping or a picnic. It's blend of high quality alpaca and synthetic materials ensure durability for wonderful memories for years to come.
$149.99 Buy now!

The Once and Future Forest
Here is a stunning book that helps save the Redwood Forests. Featuring five essays and 175 photographs, "The Once and Future Forest: California's Iconic Redwoods" is an oversized, clothbound, limited edition, luxurious objec d'art, protected by a foil-embossed slipcase. It makes an extraordinary gift, not just for a loved one, but for the planet, as a percentage of its sales will go to support the League's protection of the redwoods.
Published by the nonprofit Heyday to commemorate the 100th anniversary of Save the Redwoods League.
$100 On Sale for $74.59 Buy now!

KICHGO
Famously known for being Jennifer Lawrence and Kesha's secret weapon, there's nothing better than having celebrity trainer, Kit Rich, by your side. With her new product, KICHGO, a big gym in a little bag that weighs less than 2 pounds, you can whip your body into shape in no time. The bag packed full of tried and true equipment that can be used for Pilates, Circuit Training, HIIT, Tabata, and Yoga routines. In addition, customers receive 20 downloadable videos of varying lengths and styles. KICHGO makes fitness attainable for everyone, by keeping it simple and helping everyone achieve consistency with their workouts ANYWHERE AND EVERYWHERE.
$65 Buy now!
WrapCurl
WrapCurl barrels are are filled with minerals, crystals and bio beads. As it curls, it conditions, smooths and adds gorgeous shine and volume to your hair. Once microwaved, the barrels are activated releasing steam and super low heat, creating long lasting curls in 25 minutes – with no heat damage! The barrels provide up to 45 minutes of soothing, low heat, but you only need 25 minutes to create beautiful curls.
$65-$69 Buy now!
Elemental
Give your Valentine the gift of health with an elegantly wrapped package of your favorite seedbar flavor. This gift box comes with 12 superfood seedbars (pick one flavor or select variety pack) and a free gift note card.
If you would like a special message written on your card, please specify in the order instructions/comments.
$35 Buy now!
Lucky Tackle Box
Lucky Tackle Box is the premier monthly subscription box in fishing. For one low monthly fee, Lucky Tackle Box will ship a box jam-packed full of the best new lures and baits every month! Shipping is FREE everywhere in the United States, there are no contracts to sign and you can cancel at anytime by contacting su*****@lu************.com. If you're looking to fish with the products that professional anglers use to catch big fish, then Lucky Tackle Box is the only monthly subscription box you'll ever want.
$26.99/month Buy now!
3 Tier Desk Tray Organizer

ENOUGH SPACE FOR EVERYTHING. 3 tier pull out trays of well-thought-out dimensions that will keep the stuff you need at hand while staying out of your way. EASY ACCESS THAT MOVES WITH YOU. Our desk organizer's front-loading pull out trays slide out smoothly and goes right back easily for easy storage that's right there when you need it. THE LIGHTWEIGHT HEAVYWEIGHT. Made of sturdy, mesh metal and a solid metal base, this one'll take all the papers you can throw at it while being none the worse for wear. LOOKS GREAT ON YOUR DESK. A smooth ABS coating feels great to the touch, while the smooth, rounded edges and trim add to the visual appeal. Four soft rubber grips protect your desk. USE RIGHT OUT OF THE BOX. Easy 3-minute assembly comes with a free double head screwdriver and step by step instructions manual. Dimensions: 11.75″W x 13.75″L x 10.5″H (tray is 9.5″W) – Register your product for a Lifetime Warranty

$24.99 Buy now!

Sunshine & Glitter
This luxurious formula features SPF 30+ broad spectrum UVA/UVB protection and 80 minutes of water resistance, with our eco-friendly biodegradable glitter. Infused with natural antioxidants and essential nutrients, PABA and Paraben free. Because when we're protecting your skin, you look amazing. Only the best.
Forever and always made in the USA.
$24.95 Buy now!

Crafted with Love
Create the perfect date night journey for you and your significant other! Each date night comes with 4 to 5 relationship building games and challenges along with all the items you will need! In addition, each box has its own theme (or story), placing you both in a new adventure with every date! Our focus with each box is simple: inspire laughter while providing quality time to grow closer.
Buy a one time crate, or choose your subscription type. Keep the romance alive!
From: $19.99 every 3 months Buy now!
Santevia
Santevia's water filtration system works to produce naturally alkalized water by infusing it with essential minerals. It improves the quality of your drinking water while making it healthier and better for your immune system.
$12.99-$200.00 Buy now!

Mini Kawaii Doodle Class
This master class in cute features nearly 100 lovable, huggable characters and includes simple step-by-step illustrations and instructions, search-and-find puzzle patterns that you can color, inspiration boards that show you how to give your characters different facial expressions and zany accessories, and drawing pages to get your doodle party started. Your adorable drawing subjects include tacos, sushi, smoothies, clouds, rainbows, cacti, and more.
Soon you'll be enhancing your notebooks, stationery, artwork, and more with your own unique kawaii world. Mini Kawaii Doodle Class is now in session!
$12.99 Buy now!

YOU*NIVERSE Fizzy Gel Bombs
YOU*NIVERSE Fizzy Gel Bombs are not your average bath bomb! Simply mix compounds together to form colorful molded bombs filled with a fizzy gel mixture. Once your bomb drops into a large bowl of water, watch it explode! Follow your Gel Bomb as it pops, fizzes, and rolls around until it dissolves. Once this happens, scoop your hand inside and feel as the surrounding water transforms into vibrant and jiggly SLIMYGLOOP™! Recommended for ages 6 and up. Adult supervision required.
Kit Includes: 1 Fizzy Gel Bomb Mold, 1 Bag of Fizzy Gel Mix (4.76oz.), 2 Packets of Colorful Mica Powder (0.5g) each, 1 Bag of Baking Soda (4oz), 1 Bottle of Glycerin (5.2ml), 1 Packet of Glitter (1g), 1 Plastic Spoon, 1 Poster, Easy-to-Follow Instructions
$12.99 Buy now!

Dear Friend, Letters of Encouragement, Humor, and Love for Women with Breast Cancer – find contact and image
This beautiful collection of handwritten letters offers strength, encouragement, and comfort to women living with breast cancer. Written by compassionate strangers—many of whom have gone through their own health battles—these heartfelt letters were gathered by Girls Love Mail, an organization that provides support to people diagnosed with breast cancer. Brimming with warm messages of empathy, inspiration, and humor, Dear Friend delivers words of wisdom when they're needed the most.

$11.50-$16.95 Buy now!
Sock fancy
We have a wide variety of subscriptions, starting as low as $11 per month. We also have prepaid gifting options, 3 months/ $33, 6 months/ $66, 9 months/ $99, 12 months/ $121.
We offer men's and women's sizing, crew, no-show and a mix offerings.
$11/ per month Buy now!
POLISHED by Dr. Lancer
POLISHED by Dr. Lancer is a men's grooming brand dedicated to helping men live better lives through quality skin care designed by men with high standards for men with high standards. POLISHED began when two friends, renowned Beverly Hills dermatologist Dr. Harold Lancer and long-time patient, creative entrepreneur and popular TV/radio host and producer Ryan Seacrest decided to bring to market a high-quality men's skincare product line, that delivered both results and value.
$10.00-$55.00 Buy now!
Once Again Nut Butter
Once Again Nut Butter's new Amoré Spreads pair high-quality nuts with organic cocoa and milk for an epicurean treat that's sure to tug on holiday heart strings. Available in hazelnut and almond flavors, the products' velvety taste, smooth texture, and clean ingredient list make it a decadent dip, spread and must-have baking ingredient. Made with 30% less sugar than leading brands and completely free of cholesterol and trans fat, the products are also Certified Organic, Fairtrade Certified, part of the brand's Honest In Trade program, Non-GMO Project Verified, and Certified Gluten Free.
$9.95 Buy now!
Wild Republic Huggers
The Wild Republic Huggers are an 8" soft, stuffed, lovable toy that hugs you back. Triple-protected, specially-designed snap bands provide a safe and friendly grip. Band encased in plastic, vinyl, and plush. Just spread their arms wide, give the chest a squeeze, and Huggers instantly wrap their arms around you. Wear them on your wrist, backpack, stroller, bike, or wrap around a vase. Huggers' soft fabric and adorable designs make them a favorite, go-anywhere, hug-any-time, plush toy for kids. Holiday huggers come in three designs – reindeer, penguin, and polar bear.
$7.99 Buy now!
OOZ-O'S
Create squishy, slimy spheres with OOZ-O'S™! Simply combine the included ingredients to form oozing slimy spheres that are ready for popping, squeezing and squishing to reveal sparkling colorful goo inside! OOZ-O'S™ themes include Unicorn, Mermaid, Galaxy and more! Each kit includes an OOZ-O'S™ Maker, 3 colors of paint, and embellishments or toys to go inside. Creating OOZ-O'S™ is a fun, hands-on way to introduce kids to chemistry and express creativity. Adult supervision required. Recommended for ages 6 and up.
$5.00 Buy now!

Joyfuls
Bring a little joy to someone with this new line of rich artisanal dark chocolate treats crafted with 60% cacao and premium toppings. Sweet and salty (each of the three varieties are topped with Pink Himalayan salt) each individually wrapped treat comes in 3 varieties from: cranberries & almonds; pumpkin seeds & currants; toasted coconut & almonds. A super satisfying healthy indulgence, Joyfuls will make the perfect gift for anyone.
$4.99-$5.49 Buy now!
*All images courtesy of respective companies. — Products in this article were sent to Splash Magazines editor Maria Densley, and she loves them!