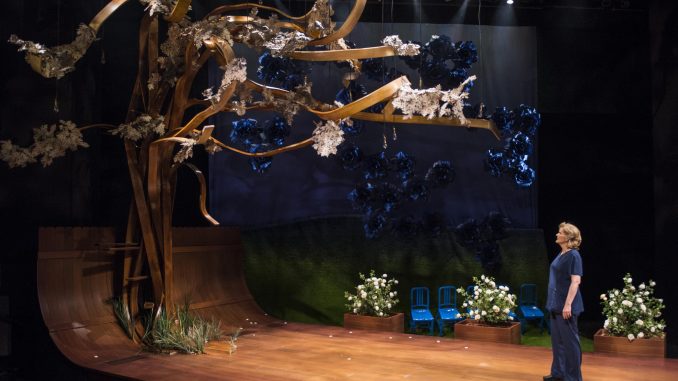 Family relationships are a delicate dance–the parents relating to one another, parent and child, siblings–and in Andrew Bovell's sublime play, making its American debut at the Milwaukee Rep, that dance is sometimes figurative, sometimes literal, sometimes unchoreographed and destructive, but always, always happening, even as you move forward and build your own identity and family.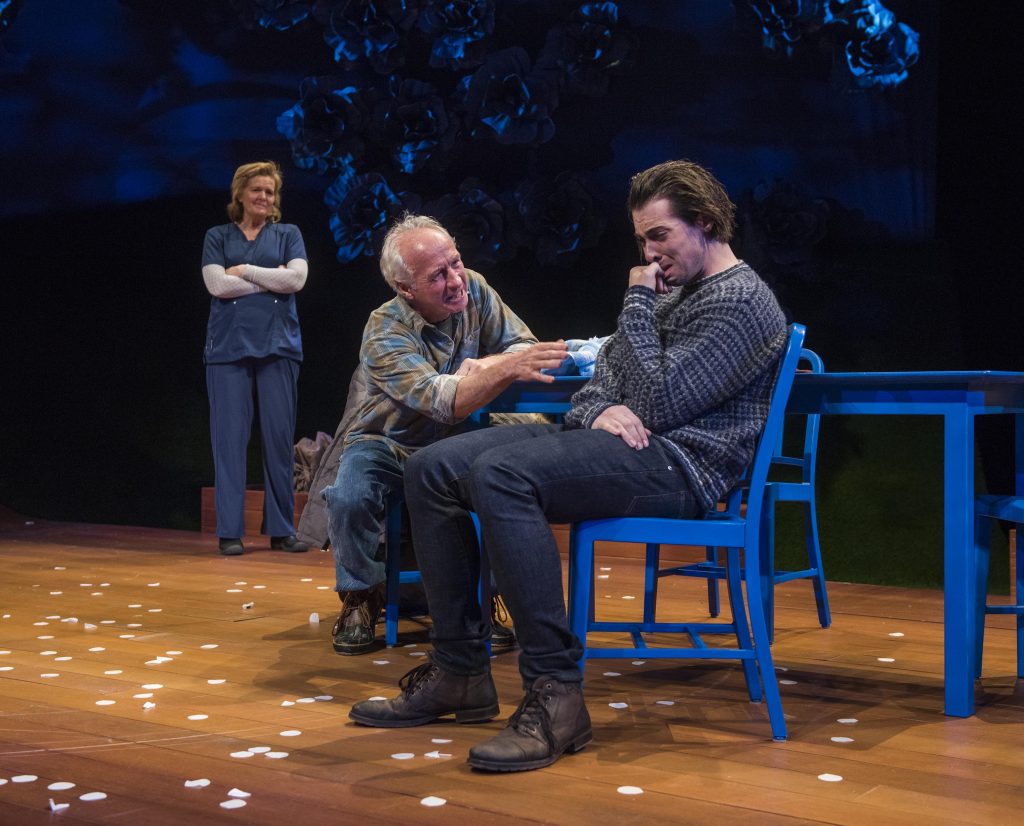 The dance plays out as parents Fran and Bob watch the last of their four children leave the nest. Bob, years into a forced retirement, tends his roses, Fran continues her work as a nurse, and both alternately fret and judge the lives of their adult children: oldest daughter Pip has her own family and an intense-seeming career in education administration; middle son Mark has recently broken up with a girlfriend for reasons he seems reluctant to define; youngest son Ben seems to have enough money to be financially independent as he climbs the ladder in the financial world but still comes home to have his mother launder his shirts; and the youngest daughter Rosie, a year out of high school, returned home after an aborted European adventure with a broken heart and no concrete plans.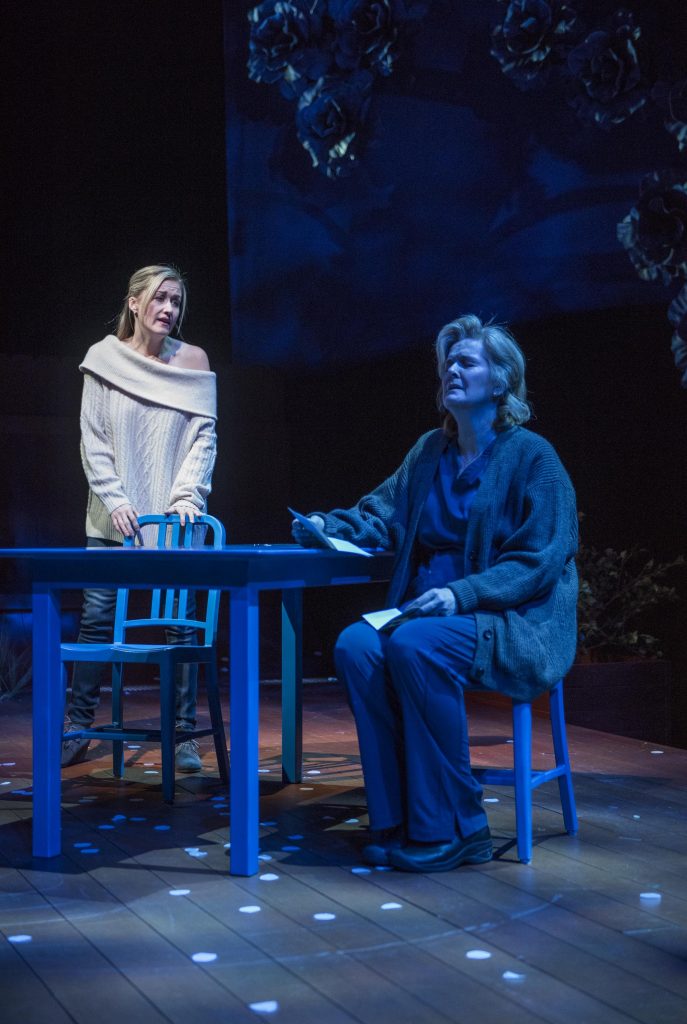 Against a wonderfully unique backyard set by Scott Davis that is at once familiar and surreal–the sky is filled with the looming dark ghosts of bloomed roses, the oak tree comprised of taffy-like branches that stretch out and over three plots filled with rotating rose bushes that denote the passing of seasons–the family members define themselves through a series of monologues in which the other family members are wordlessly present, weaving through the background, always in contact with one another, occasionally providing chairs or support invisibly. As directed by Milwaukee Rep artistic director Mark Clements, the cast is uniformly excellent: Bill Geisslinger and Jordan Baker create a solid foundation, giving performances steeped in history and a perfectly balanced sense of both comedic timing and truthful-feeling gravitas. As the children, Kelly Faulkner, Zach Fifer, Aubyn Heglie, and Kevin Kantor each have their moments to shine, particularly Heglie as the anchor of the piece, whose reflection about what she knows to be true at the end of the play radiates with an affecting swirl of melancholy hope and pragmatism.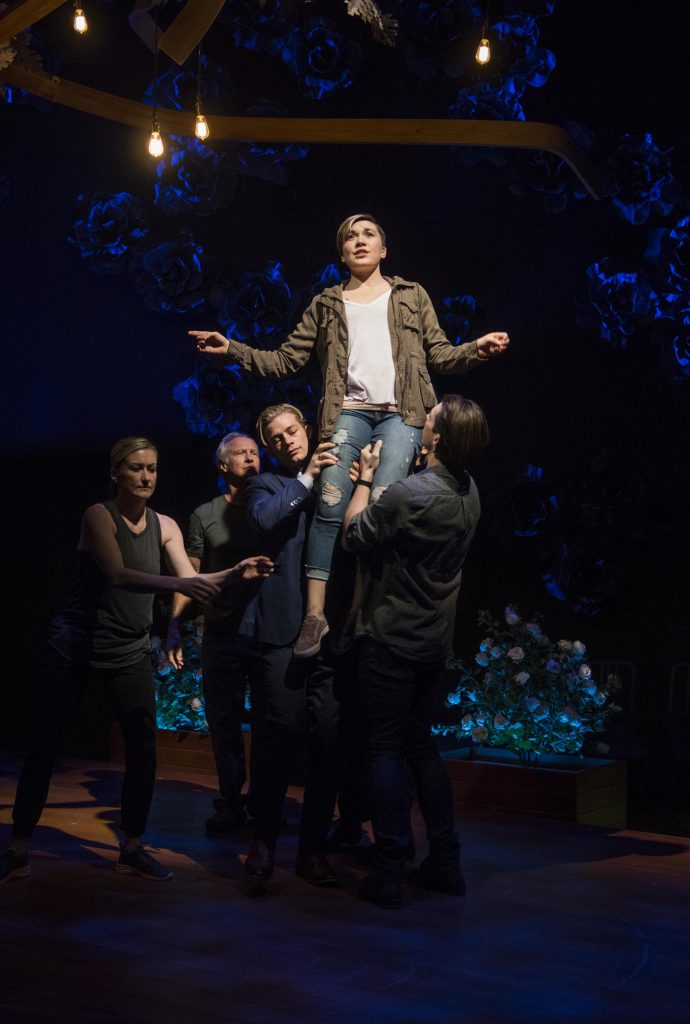 But the true star is the script itself. Andrew Bovell has long been a presence in the Australian stage and screen. In the early '90s, he co-wrote the screenplay for the wonderful film Strictly Ballroom. Since then, his interest in exploring the tension between how a family can build a person and how a family can press a person into being someone or something they are not seems to have become more informed and thoughtful in ways both philosophically interesting and emotionally honest. For anyone who has suffered through a sudden traumatic loss or through the rocky journey of disappointing or becoming estranged from a parent, either through choice or necessity, the words and characters in this play will resonate in ways small and large. It's beautiful and truthful, poetic and starkly honest about human fallibility, even when (or sometimes especially when) informed by love. In short: see it with family, if you can.
Things I Know To Be True is a co-production with Arizona Theatre Company and is part of the John D. Lewis New Play Development Program. It runs March 5-31, 2019, in the Quadracci Powerhouse. Purchase tickets at www.MilwaukeeRep.com or by calling the Ticket Office at 414-224-9490.
T