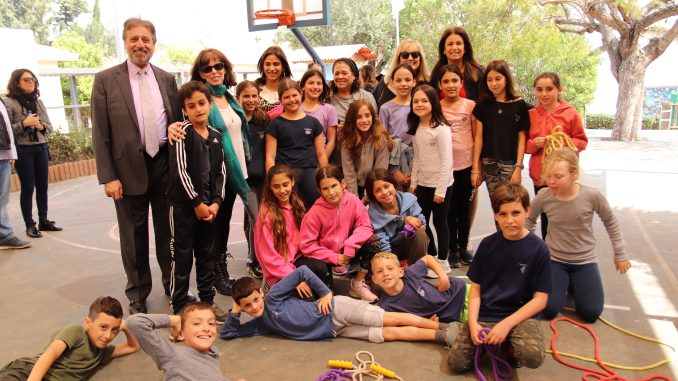 One of the best parts about travel is seeing how people in other countries and cultures live. Yet, a tourist typically will only experience the top must-see attractions. So it was a rare opportunity to be invited to travel now with the Bnai Zion Foundation on a charity mission, and have an eye-opening re-visit to Israel.
It seemed unlikely.  My first trip, three years ago, was off the charts. Constructed like a Birthright trip for Baby Boomers, Authentic Israel made sure we saw it all. Jerusalem, Tel Aviv, Haifa, the Dead Sea, the Druze, the Sea of Galilee, Masada, Tzfat, Caesara – we even rode a camel in the Negev Desert. Then Bnai Zion showed me the underbelly.  To fully appreciate this experience, let me tell you more about them.
A US-based nonprofit in existence for 110 years, Bnai Zion – founded as a community of Americans who love Israel – has raised tens of millions of dollars as it identifies and funds capital projects in Israel in the areas of social inclusion, health, and culture. Rebecca Harary, Bnai Zion's Senior Vice President, created a remarkable itinerary that would have us see six of these incredible projects, while exposing us to a vibrant, healthy Israel. Alongside dining with a variety of guest speakers, we would be accompanied on our travels with Bnai Zion's Board Chairman, George Schaeffer, Rabbi Elie Abadie MD, Founder of the Sephardic Academy of Manhattan and Nili Perri, a brilliant Israeli tour guide, who made our bus trip feel like a movie with insights of the country's history, topography and current events. Now for the overview.
The Bnai Zion Projects:
Israel Elwyn was our first stop. Warmly greeted by Project Coordinator, Janet Elion, we saw how Bnai Zion and Israel Elwyn worked together for over 30 years improving the lives of Israelis with physical, sensory, mental and emotional challenges. Early intervention an Israeli law, Israel Elwyn promotes independence and self-empowerment, moving away from traditional institutional residences toward supported apartment housing. We had the opportunity to meet and talk with young adults as they worked on their various occupational tasks, and were treated to delicious snacks.

Groundbreaking at Bnai Zion Hospital CEO Dr. Amnon Rofe shares dedication from Bnai Zion Board Chairman, George Schaeffer*
Bnai Zion Medical Center is one of Israel's top medical facilities. Located in Haifa with an idyllic setting overlooking the Port of Haifa, CEO, Dr. Amnon Rofe, told us it is a preferred teaching hospital and major research hub. Said Dr. Rofe, "You take care of one person you take care of a whole family." He brought us to the Neonatal Intensive Care Unit where we donned scrubs and met Professor David Bader, who explained how they are saving lives of premature babies. It is also a great example of co-existence, working with refugees from the border and Palestinians. Yet Bnai Zion Hospital, dangerously close to the borders of Syria and Lebanon, is especially vulnerable to rocket attacks. To that, they are now building an underground Emergency Room and just broke ground. We wore hard hats and toured the tunnel with the construction crew, as plaques were unveiled showing the generosity of donor, George Schaeffer. Later we feasted on a magnificent lunch in a conference room with a view of the sea.

Rebecca bonds with a beautiful mare at Ahava
Ahava Village for Children & Youth has children 6-18 who were in abusive, violent homes now in a safe haven at Ahava. Getting love and attention, they will learn to become functioning citizens of Israel by living with a functional family. Executive Director, Yoav Apelboim has a motto, "Don't let your weakness pull you down, let your strength pull you up." We were treated to an extraordinary show where children of all ages sang American and Israeli songs and played instruments. George Schaeffer was moved, as were all of us, to see the brand new Therapy Center, dedicated to him, which will provide life-changing and life-saving therapies. On the beautiful grounds was a fabulous garden and stable of horses, which we all stopped to pet. And being at Ahava on Healthy Food Week, the terrific spread for us was wonderfully fresh.
Ma'ale Adumim is actually a city of 42,000 people that includes 4,000 seniors of whom more than 700 are Holocaust survivors. Located near Jerusalem, many residents choose to commute there to work, and live in Ma'ale Adumim, as its more affordable. The nearby Mishor Adumim industrial park provides employment to over 1,300 Israelis and Palestinians who work together congenially. We were able to see The George Schaeffer Music Conservatory, Cultural Center and The George and Irina Schaeffer Bnai Zion Foundation Regional Communities Support Center that houses the community's Ashkenzai synagogue and helps children with special needs. However, most of the children of the city are flourishing. We watched a rehearsal for a dance show, heard the sensational Ma'ale Youth Symphony classical quartet perform, got swept up on the Plaza in a carnival-like presentation, and spent time with Mayor Benny Kashriel who ushered us from place to place and, of course, sat with us at yet another beautifully prepared light meal.
David Yellin College of Education, established in 1913, was the first college to offer classes that taught Hebrew. The idea "to talk in your own language," they train teachers of the future by using inclusive and innovative disciplines. Can you think of any other place that would have Jews and Arabs studying the Bible and the Koran together? We sat with other students and faculty, as Professor Yosef Frost spoke of their core values to promote principles of diversity and inclusion. Their goal is to educate people to embrace multiculturalism in Israeli society, tolerance and put focus on social involvement in order to reject violence.
Kfar Bnai Zion has over 1,400 people living in Ra'anana, Central Israel in this moshav, which is a cooperative community of farmers. Bnai Zion originally bought the land 100 years ago, and was instrumental in establishing the Kfar Bnai Zion in 1947. It is now over 70 years old. Avi Grossman has lived in this Kfar, or village, named after Bnai Zion, the entire time. He explained how it was originally intended to be a refuge for Holocaust survivors, as well as former Jewish POWs and farmers. The self-sufficient hamlet was nothing short of bliss. The scent of the flowers, the landscape and the peace, not to be outdone by its educational institutions, a revamped community center, the paint was still drying, and synagogue. It was sheer joy to join a group of school kids on a recess break and have them run towards us for a huge group hug. We also played together, some of us even jumping rope. In my life I do not think I have ever seen a more exquisite road lined with lilac trees.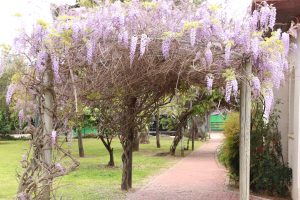 The projects of Bnai Zion were inspiring as they addressed the needs of all with dignity and compassion, and demonstrated Bnai Zion's love for the people of Israel. But that only became part of the bigger tapestry as threads of other pieces of the country were also sewn in.
Israel At-Large:
The Knesset, Israel's unicameral parliament and country's legislative body, was only days away from the election. But Yuli Edelstein, Speaker of the Knesset since 2013, made time to give a private audience to Bnai Zion. He was hopeful to "keep his job," and it turns out that he did.
Barkan Industrial Park was fascinating. Having traveled through the checkpoint to Area C in Samaria we were given a tour of the BDS-affected factory, TwitoPlast by Lev-Ran Moshe. The International Marketing Manager blew the lid off the Boycott Divestment Sanctions introducing us to happy Palestinian employees who receive full health benefits that make their base salary equal to Israelis at the factory. Moshe says, "Peace will come through economics."

Lev-Ran Moshe with Palestinian employee at TwitoPlast*
The US Embassy was under construction since it's move to Jerusalem. Not that the noise would keep Aryeh Lightstone, Senior Adviser to the US Ambassador, from meeting with us – in the Ambassador's office. His pride, overflowing, he made sure we sang The Star Spangled Banner first, outside the new Embassy, facing the American flag waving in Jerusalem.
Musa – the Eretz Israel Museum, Tel Aviv, has a rich and haunting exhibit, "Leaving, never to return!" that pays tribute to eleven Jewish communities in Arab countries and Iran that invites viewers to share the journey of these refugees to Israel. Dana Avrish, the Creator and Curator and a former Miss Israel, personally took us through this exceptional exhibit. In that, it was a shock to see the Lebanese passport photo of our own, Rabbi Abadie, taken of him back in 1967 with an 'exit visa only' from Beirut.
Every place we visited helped to deepen our understanding of what people in Israel face on a daily basis. What they fear. How they continue, each day, to choose freedom. Yet, how could any visit to Israel be complete without going back to the very beginning of time?
The History:
The Church of the Holy Sepulchre, in the Christian Quarter of the Old City in Jerusalem contains the two holiest sites, where Jesus was crucified and the tomb where he was buried and resurrected. For many pilgrims it is an important highlight to follow Jesus' last steps.  
The Kotel, the Western Wall, the Wailing Wall and ancient limestone is the last remnant of our Temple. Traditionally, people will place a note with a prayer or request between the stones and pray. Being there, in the Old City of Jerusalem is meaningful, emotional and quite beautiful.
The Mahane Yehuda Market, also known as The Shuk, is an exciting marketplace in Jerusalem, alive with flavors, smells, fruits, vegetables, fish, meat, cheeses, spices and wares. The list goes on, along with the color, the bustle, the shouting and the haggling.
No shortage of food there were fabulous meals at Piccolino, Touro, Luciana, Maganda and Goshen with meats and chicken, Israeli salads and humus, hot breads and fish, fresh vegetables and wine in an endless supply. Conversation was always stimulating with guest speakers like Neal Lazaros (Communications Consultant), Jony Perl (Media Central) and David Ha'ivri (Israeli settler and independent political strategist) who all shared a unique point of view.
After very long days we were fortunate to collapse into luxury at the Inbal Hotel, in Jerusalem. I felt lucky to return, having stayed there on my last trip and over these years still find myself dreaming of the sumptuous breakfast served each morning. With a spa and outdoor swimming pool, Israel can also be a great vacation destination. In Guest Relations, Yael Zins, always adds a special, personal touch. 
Now, back in New York, I know the next time in Israel, I will see even more, my eyes welling up to the extent the onion was peeled. As Rabbi Abadie eloquently said, "It was a great pleasure to show everyone on the Bnai Zion mission a different Israel than they may have heard about or seen before. This time they saw, and I joined in, seeing through their eyes, the true Israel. An Israel where all citizens – Israelis and Arabs, Jews, Muslims and Christians are treated equally. An Israel where all citizens work together in an industrial park, study together in an educational institution, receive medical treatment in the same hospital and can be cared for together at a senior citizen adult home. It is our Israel, and an Israel that is the light unto the nations!"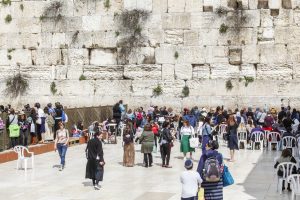 Might you like to take this trip? Learn more about it and contact Bnai Zion: 
*Photos Courtesy of Bnai Zion Foundation.