By E.A. & D.M. Swarts
There's nothing like a little Spamalot-inspired Aztec revenge porn to spice up the culture wars that dominate our news cycle. With authority, fresh perspective, and irreverent humor, Berkeley Repertory Theatre's impressive new musical KISS MY AZTEC! turns up the heat on current issues ranging from immigration to gender equality.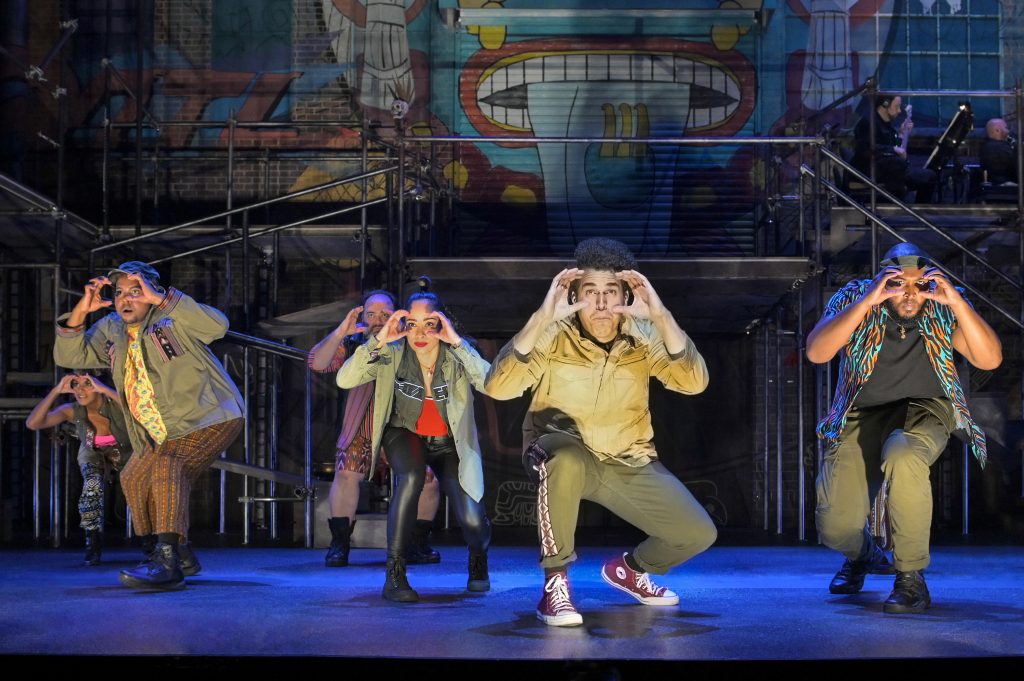 Part surreal fairytale and part political satire, the show explores what would have happened if the Aztecs had clapped back, thrown down, and tried to conquer the conquistadors. In doing so, it challenges us to think about what would happen if we fought back against our current political regime. Absent of white, Christian, nationalistic patriarchy, how would we think about immigration? Gender? Sexuality? Nationality? The show doesn't waste anytime drawing parallels between the 1560s and today; as its energy-filled opening number declares, "the original sin with your country began with white people on boats." Later, an Aztec president trumpets that invading European immigrants are bringing "disease, taking our jobs and yes, some of them are rapists."
But even in the midst of political commentary, the production refuses to take itself too seriously. In the vein of Broadway's greatest musical comedies, it keeps the story light, the characters absurd, and audiences laughing from start to finish.
KISS MY AZTEC! is the brainchild of Broadway's original GHETTO CLOWN, John Leguizamo, and the swan song for Berkeley Rep's long-tenured Artistic Director, Tony Taccone. Wanting to create "a space for Latin stories," Leguizamo was a just young performer when he began writing the script. He eventually shelved it, feeling topic did not match his public persona or the cultural moment. But time passed, culture changed, and Leguizamo kept turning the idea round and round—until he found the perfect co-conspirators to bring it to life. Tony Taccone agreed to co-write the book and direct the show, while lyricist David Kamp, composer Benjamin Velez, and choreographer Maija Garcia transformed it into a musical with song and dance numbers that encompass the entire Latin diaspora. The end result is a theatrical spectacular with the capacity to succeed at the highest levels.
With high-energy music and dance and a book that mashes up Elizabethan twang and urban slang, the production demands a cast of triple threat talent. Every ensemble member impressed, smoothly sliding between reggaeton, rap, hip hop, funk, merengue, salsa and more—all to the stylings of a live band with enough brass to make Herb Alpert smile. However, it was the two leads who ultimately stole the show. New York-based actors Yani Marin and Joel Perez,who respectively play the rebel leader Colombina and clown sidekick Pepe, showcase a tour-de-force of talent. They kept the dialogue fast, furious, and funny, all the while rapping, singing, dancing and at times using their bodies as instruments. What's more, their depiction of proud, empowered Aztecs who come of age and reclaim their culture drives home the message of the production.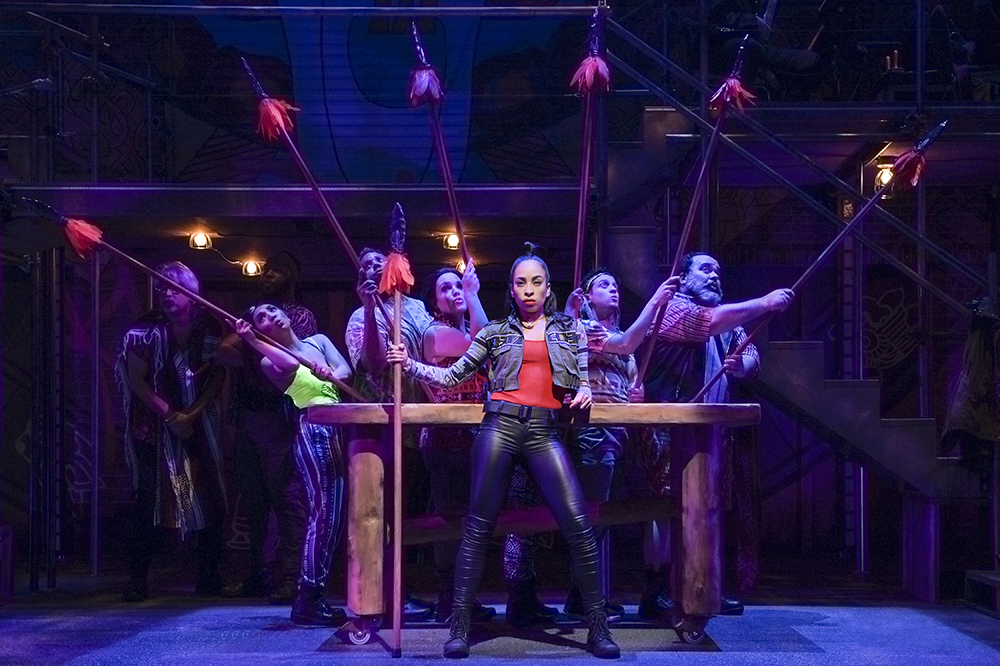 The audience may enter the theater knowing that Aztec civilization did not survive Cortes—but KISS MY AZTEC! doesn't let history bring it down. Though the past may repeat itself and "whitey" remains in power, the production reminds us that the world is getting browner. Who knows what the future holds? In the meantime, KISS MY AZTEC! gives us a chance to sing together, dance together, resist together, and laugh about the human folly.
Photo courtesy of Alessandra Mello/Berkeley Repertory Theatre
Berkeley's School of Theatre engages and educates some 20,000 people a year and helps build the audiences of tomorrow with its nationally recognized teen programs. Berkeley Rep's bustling facilities – which also include the 400-seat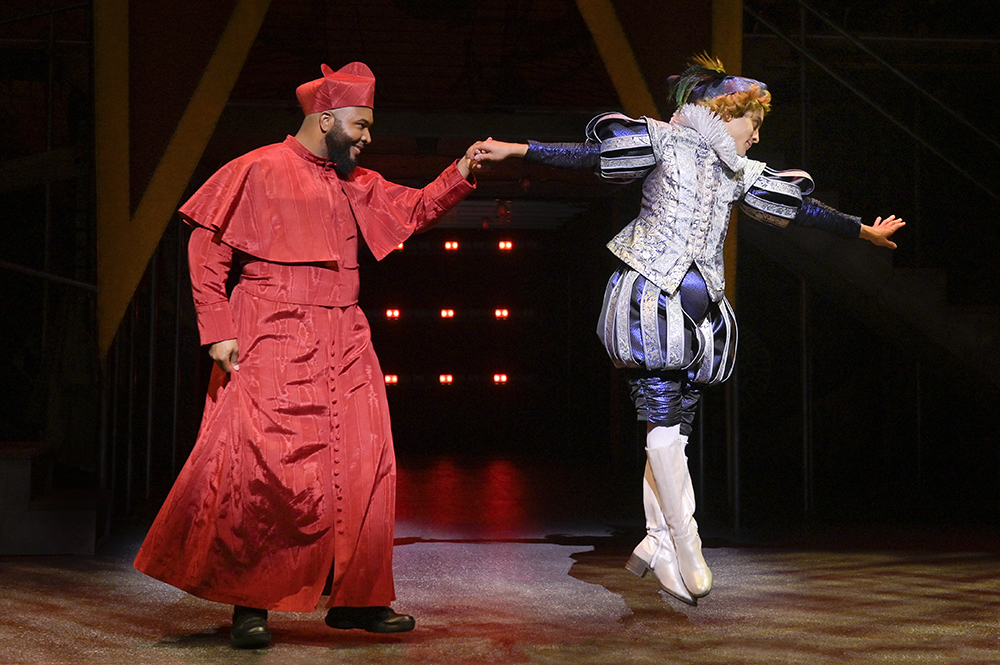 Peet's Theatre, the 600-seat Roda Theatre, and a spacious campus in West Berkeley – are helping revitalize a renowned city. Be a Rep. Extended to June 21st. Learn more at the Berkeley Rep Website