A classic film and timeless story, The Wizard of Oz is something I have enjoyed from childhood and was delighted to hear that it would be playing at the Chicago Shakespeare Theatre at Navy Pier. Enhancing my opportunity to see the production, was the fact that I was bringing my 8 year-old niece with me. Having enjoyed the movie, I thought she would be very excited to come along with me over the rainbow!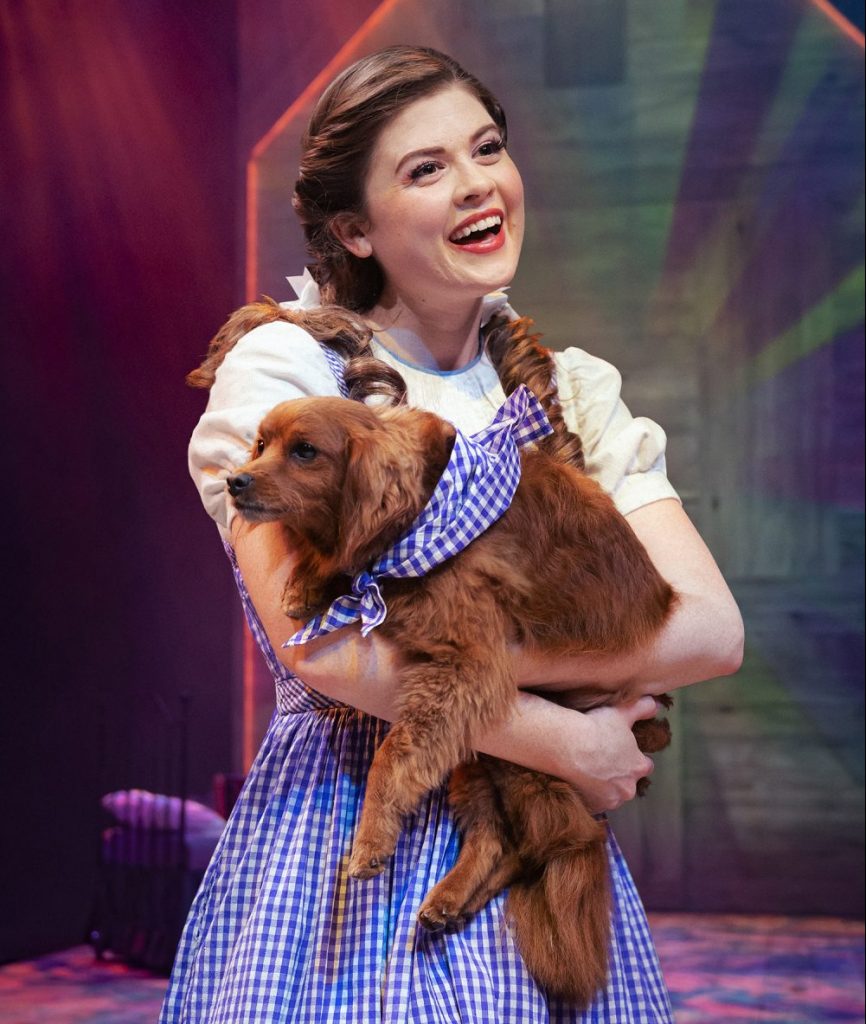 This production is a 75-minute musical stage adaptation of the timeless 1939 MGM film The Wizard of Oz, directed by Brian Hill and choreographed by Kenny Ingram. Based on the landmark novel by L. Frank Baum and featuring music and lyrics by Harold Arlen and E.Y. Harburg, the running time is good in that it does not take away from the story or the classic songs from the film.
As we follow Dorothy and her puppy Toto from Kansas to Oz where she befriends The Scarecrow, The Tin Man, and The Cowardly Lion and unintentionally becomes the target of The Wicked Witch of the West, we are swept away by the wondrous stage setting, music and dance as Dorothy finds her way home.
The cast was wonderful. Featuring Leryn Turlington as Dorothy, Marya Grandy (Hunk/The Scarecrow), Joseph Anthony Byrd (Hickory/The Tin Man), Jose Antonio Garcia (Zeke/The Cowardly Lion), Derby (Toto), in his stage debut, Hollis Resnik (Almira Gulch/The Wicked Witch of the West), Emily Rohm (Aunt Em/Glinda, the Good Witch of the North), William Dick (Professor Marvel/The Wizard of Oz), and Jared D.M. Grant (Uncle Henry/Emerald City Guard) and ensemble Kayla Boye, Timothy P. Foszcz, Haley Gustafson, Aalon Smith, Lauren Smith, Anthony Sullivan, Jr., and Kaleb Van Rijswijck. I felt that heart was put into playing the characters. Not only was Emily Rohm's entrance as Glinda the Good Witch glamorously magical, my niece "ohhh" and declared "how beautiful it was." Hollis Resnik managed to get a nervous chuckle out of us as she swept through the aisles as the Wicked Witch.
A marvelous production perfect for all ages, I recommend you see it before it flies away! My niece declared it was "so good!"
The Wizard of Oz is now playing at the Chicago Shakespeare Theater at Navy Pier through August 25, 2019 with performances on Wednesdays at 11:00 a.m. and Thursdays–Sundays at 11:00 a.m. and 2:00 p.m.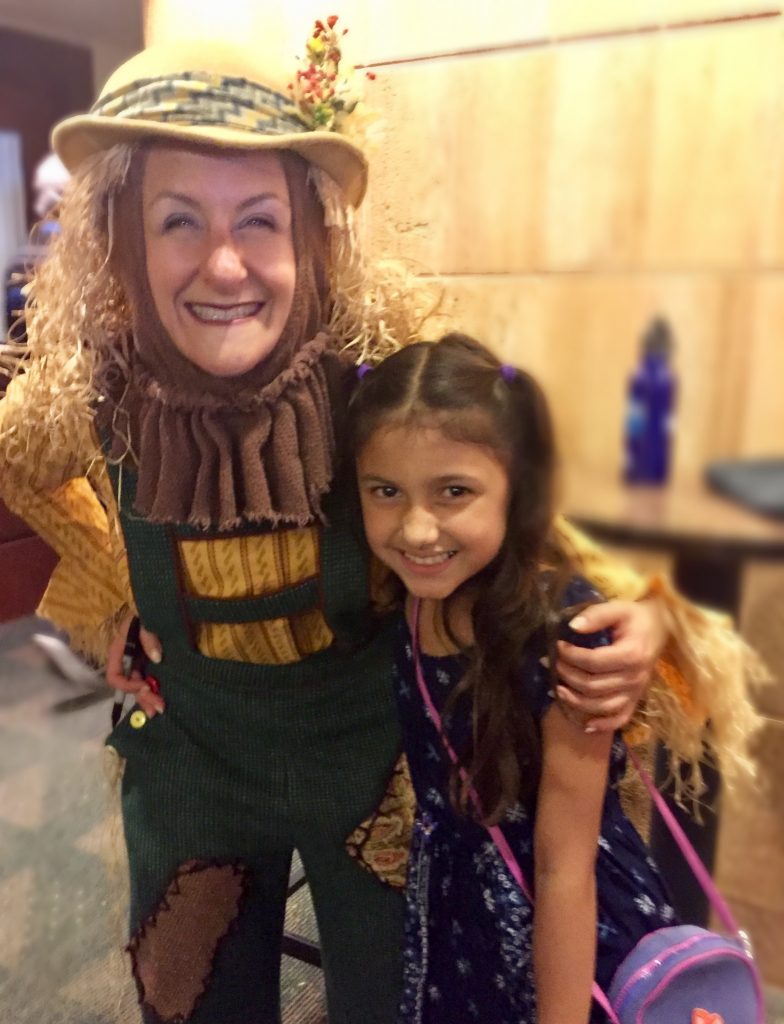 Tickets: $24 for children 12 and under | $38 for adults
Special discounts available for groups of 10 or more
Box Office: 312.595.5600 | Group Sales: 312.595.5678
For more information visit: www.chicagoshakes.com/oz