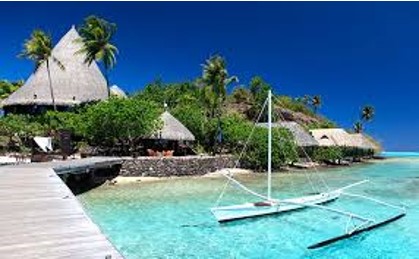 Continuing in the style established in Part One of this series I shall again present two wildly diverse destinations, both very unique and very enjoyable but very different. Please enjoy my presentation of Tahiti – French Polynesia and San Antonio, Texas.

Tahiti – French Polynesia
Tahiti is the largest island of the Windward group of the Society Islands in French Polynesia located in the central part of the Pacific Ocean. The capital city of French Polynesia is Papeete which also happens to be where the only international airport for French Polynesia is located. So on one fine day not that long ago I boarded an Air Tahiti Nui flight from Los Angeles International Airport to Papeete, Tahiti. The comfort and service were superb so the nearly 9 hours of flight time went by painlessly. But my stay in Tahiti was very short because soon after landing I boarded yet another flight to the nearby stunningly beautiful island of Moorea a mere 28 miles away. Finally I arrived at my first of the three islands I would be visiting on this trip. Very quickly I checked into the very luxury Sofital Moorea and quickly fell sound asleep.

After a quick but delicious breakfast I went for a casual stroll around the lagoon. I had never before seen such clear and warm water, You can actually watch fish swimming in the water as people swim on the water. It is blue but absolutely clear. The sand is soft, warm and gentle I was convinced I had just arrived in heaven but it would soon get even better.

I joined a tour of the island, a tour that included a visit to a massive pineapple farm and a trip up Magic Mountain that offered a breath taking view of Moorea and the sea around. Seriously WOW! But the very best would happen that evening.

It began with mouth watering meal prepared from local ingredients by a French chef. I never had a better tasting meal anywhere ever. But then came the nightly entertainment of Polynesian music and dance. The music is rhythmic yet soft while intense. The ukulele is common but so are the drums, lots of drums. The dancing is eye popping and heart grabbing beautiful I think of it is somewhat like Hawaiian only on steroids.

One other item of great beauty I discovered in Moorea was black pearls. They are indigenous to French Polynesia and they are stunning And since unfortunately my lovely wife was unable to join me on this adventure I bought some awesome jewelry for her. Then it was time to move on.

Next stop was the island of Huahine. A population under 7000 but rich in nonstop natural beauty. There are hiking trails and beautiful beaches everywhere. The water is as always in French Polynesia, warm and crystal clear blue. Likewise the food was spectacular and sure enough more great music and dance in the evening. But after a short visit it was on the the most amazing place on earth, Bora Bora.

Bora Bora consists of a main island surrounded by several smaller islands. The airport is on the main island but I would be staying at the Sofitel Bora Bora Private Island Hotel so after the airplane landed I got on a boat and off we went to the most beautiful place on earth that I had ever seen. My accommodations consisted of a spacious and beautiful over the water cabin that had a floor of glass in the main living area so that I could just sit and watch the fish swim by. Outside was a panoramic view of the main island of Bora Bora maybe a quarter mile or so away. The food was, of course, sensational and every night we were treated to the magical beauty of Polynesian music and dance.

Other activities included a half day aboard a very large and comfortable catamaran, a one hour helicopter tour and some time in the warm and super clear water petting sharks and sting rays, very tourist friendly sharks and sting rays of course. And then the saddest day ever, I had to leave. But I guarantee I shall return and this time with my beautiful bride.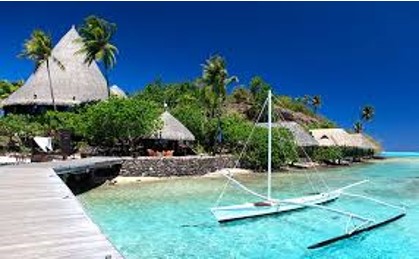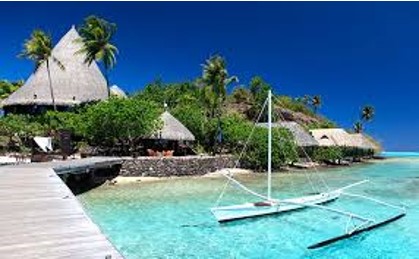 You can see for yourself some of the magic and beauty of Bora Bora in this You Tube video produced by Jacek Zerzycki: 
San Antonio, Texas

From February 23rd to March 6th 1836 battle raged between the forces of President General Antonio Lopez de Santa Anna and the Texan and immigrant population then inhabiting the Alamo Mission in what would become known as San Antonio, Texas. The occupants of the Alamo were severely out numbered and Gemeral Santa Anna and his troops were exceptionally brutal resulting in a near total extermination of those within the walls of the Alamo. It was an event that was pivotal in the development of the still young and growing United States of America and the Great State of Texas in particular. My purpose here is not to dicuss a detailed geopolitical story but rather to suggest that today the Alamo remains a fascinating and chilling monument to some of the sacrifices made by our early pioneers including the great folk hero Davy Crockett. So any visit to San Antonio must include a visit to The Alamo.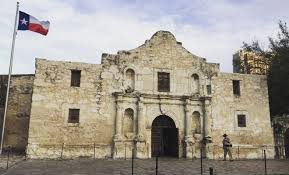 But happliy very near the Alamo is a vastly more cheerful and uplifting place known as The River Walk It is a city park, a long network of walk ways along the banks of the San Anotnion River. It is one story beneath the streets of San Antonio largely removing it from the hustle and bustle of the city. All along The River Walk there are restaurants and bars with out door seating on the banks of the river. The River Walk is a place to relax and enjoy life to its fullest. There is an endless supply of natural beauty along with man made delights such as great food and beverage,.A stroll down the San Antonio River Walk is a stroll you will remenber fondly forever. But if strolling isn't your thing there is even a hop on hop off boat tour also sure to please.

And yes, of course there is more to see in San Antonio including a ghost tour, a zoo and Sea World. But unique to the great Texas City of San Antonio are The Alamo and The River Walk and they alone merit a visit. And depending on the time of year you can even add in a genuine Texas rodeo while visiting the wonderful city of San Antonio, Texas.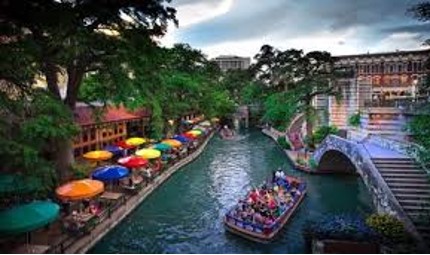 That's it for today but there will be more to come soon.  And by the way should you have any interest in possibly joining me on future adventures simply send an email to bu**********@gm***.com. There is absolutely ZERO cost or pressure.  All I do is keep you on my mailing list to let you know of any up coming trips you might want to join.  That's it I guarantee. You might also enjoy exploring Ron Irwin's Website
There you will find stories of other travel adventures and even a digital book store where you will see several good reads and again with zero pressure, simply information and an opportunity for fun.  We are blessed to live in a vast and diverse world. Let's fully enjoy it.