When I spotted the woman in the Gritty costume, I knew I had to ask for her picture to send my father. "Look who I found at the Chicago League of Lady Arm Wrestlers!" I texted him along with the photo. My father texted back "Gritty is life," and almost immediately afterward, "Why are you at an arm wrestling competition?"
Why? Well, for one thing, I love both a good pun and a good costume, and the CLLAW competitors bring their A-game to both. From Freakachu to Sir Elton Brawn to Phoebe Mauler-Bridge, the ladies of CLLAW bring a roller derby-style flair to their tough, punny personas, complete with vivacious costumes and props that only a bunch of theatre lovers could assemble. The people-watching, I think, is half the fun, with even audience members dressed in their best leotards and sparkles for the occasion.
For another thing, the matches themselves are tons of fun. I'm not much of a sports fan, but the benefit of arm wrestling as a spectator sport is that, under CLLAW rules at least, no bout can last more than twenty seconds (and if it does, a wheel is spun to determine an alternate task to decide the winner. The wrestler who shotgunned a can of PBR to victory earned my immediate respect). So most of the event is in the hype leading up to the matches: the transitions handled by the charming Mistress of Ceremonialisms Harry Scaray, the commentary from drag queen Vallery Dolls, the performance of in-character bits by the wrestlers, and the audience betting.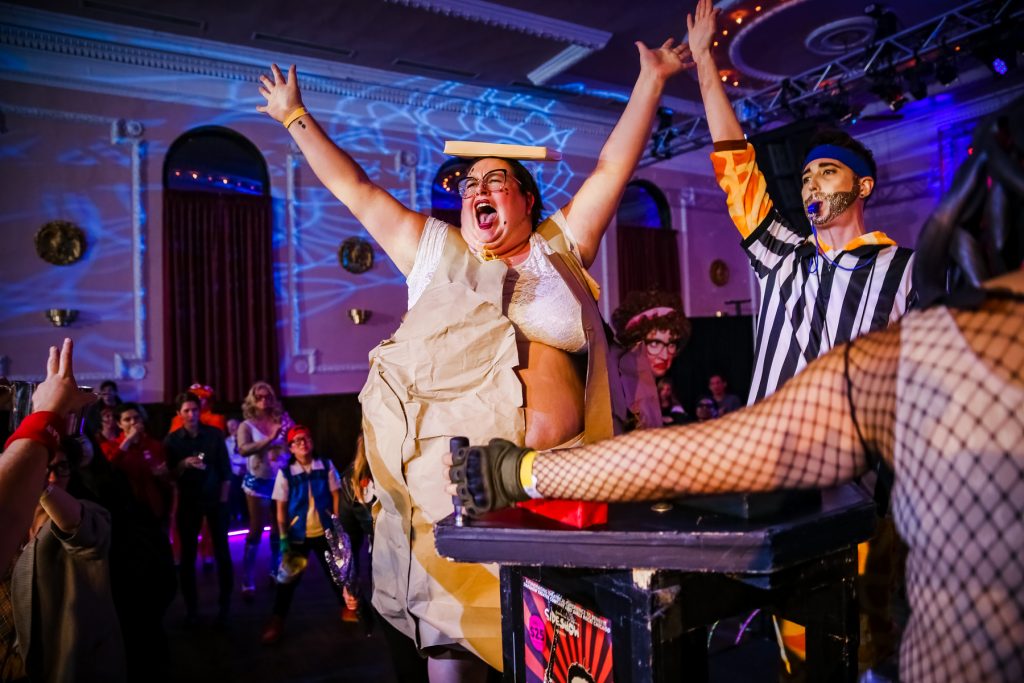 Oh yes, since this is a Chicago event, you can certainly gamble your heart out by purchasing "CLLAW bucks" that function as raffle tickets, with one person who bet on the winner receiving a desirable prize—like a gift card, theatre tickets, or even a live plant—and one person who bet on the loser earning a prize selected from the weirdest corners of the dollar store. Between the main set of matches and the finals, local indie rock band Roxy Swain played a thoroughly enjoyable set while the crowd mingled, ordered more drinks, and bought more CLLAW bucks. In the final, exciting matches of the evening, aquatic-themed team The Bitches Beneath beat the hated heels Swift Justice in an outcome I cheered for with more enthusiasm than I ever have for a professional sports team.
All of the shenanigans, ultimately, are towards a higher purpose. The event is a fundraiser for its producer, Sideshow Theatre Company, as well as for a partner charity: for this event, Girls Rock! Chicago. So if the answer I ultimately gave my father ("for fun!") isn't enough to draw you in on its own, the potential for prizes and the knowledge that all your money is going to a good cause should be. If you're tired of your usual Saturday night routine, whether that's pizza and Netflix (me) or going out to clubs and bars (people cooler than me), CLLAW is a great way to try something new and enjoy an energetic, genuinely delightful evening.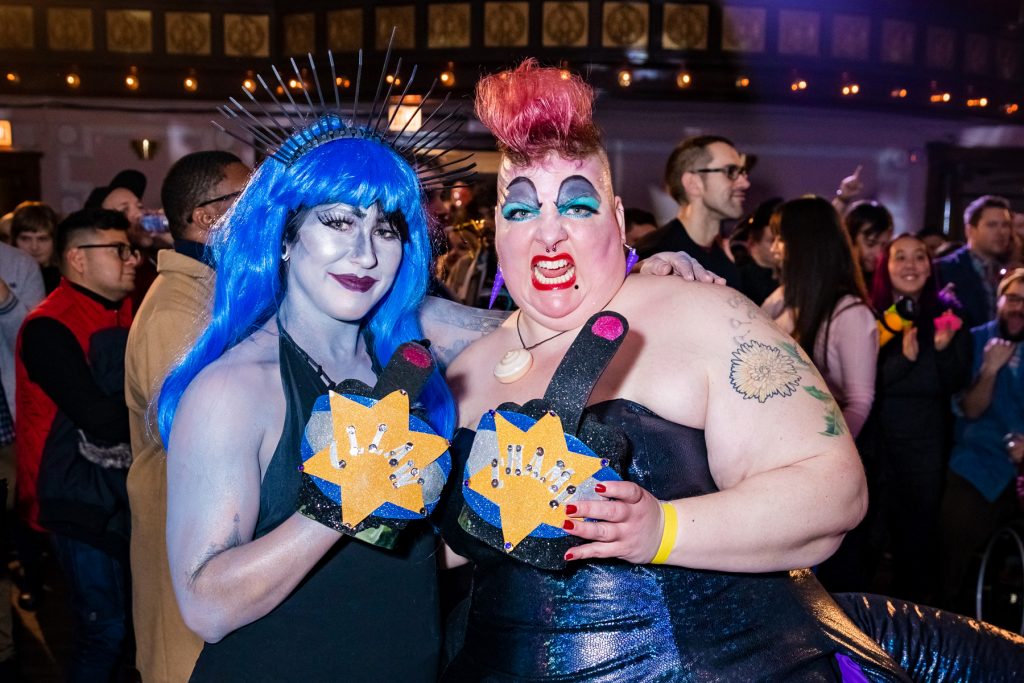 For more information about Sideshow Theatre Company, visit their website.
For more information about Girls Rock! Chicago, visit their website.
All photos by Trainman Photography.