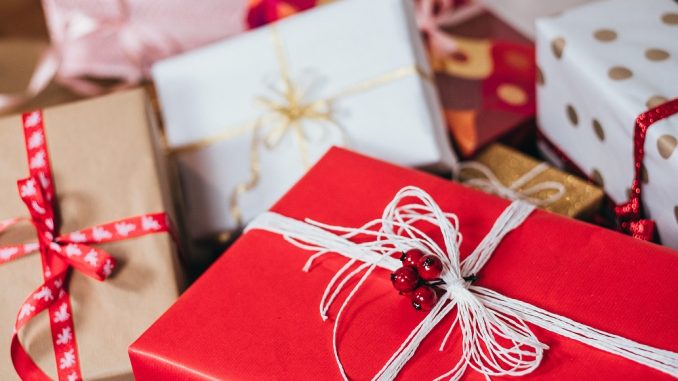 Fashion Products
TruWood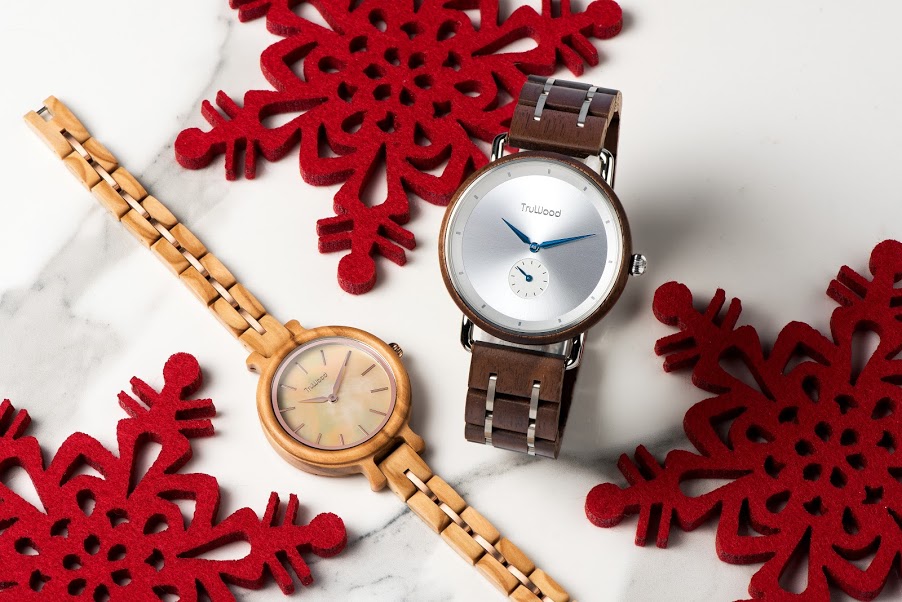 Offering men's and women's fashion accessories including watches, sunglasses and bracelets, TruWood makes these unique pieces from 100% wood. Not only do they make exquisite hand-crafted pieces, but they also give back to the planet by planting 10 trees per order. TruWood has found success combining luxury accessories with an environmental twist. The brand's mission is to create handmade products, with an emphasis on quality at affordable prices while at the same time, changing the planet.
$99.00 – $349.00 Buy now!
Overnight Glasses
UNTUCKit
UNTUCKit has 13 product categories for men—ranging from polos and sweaters to sports jackets and outerwear—and some of our favorite picks include:
For Him (under $100)
Wrinkle-free performance shirts
Luxe For Him (under $200)
Accessories
$69-$268 Buy now!
The Grace Collection Charm Bracelet
This beautiful, charm bracelet designed by Emmy Award-winning actress Patricia Heaton is made with glass beads, gold-tone accents and a tree of life charm. Each bracelet is handmade by artisans in India who earn a living, fair trade wage, meaning this gift will not only look stylish but also have a wide-reaching, positive impact. This is truly the definition of a statement jewelry piece.
$85 Buy now!
SCORE! Designs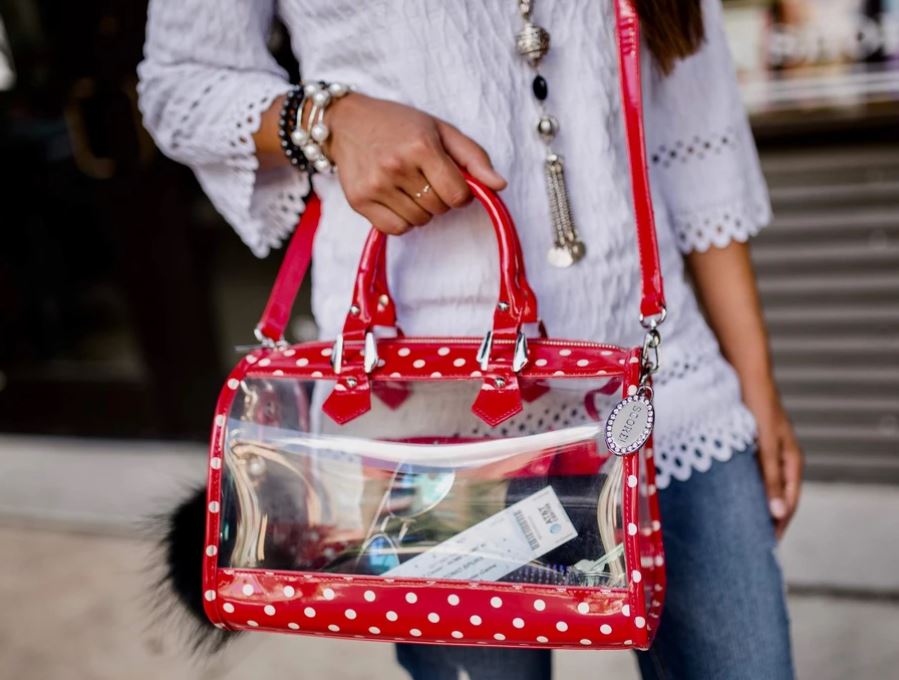 SCORE! Designs is the leader in game day purse couture and is redefining purses-with-a-purpose. By combining stadium-compliant policies with fashionable, chic accessories, SCORE! Designs is meeting the evolving tastes, needs and lifestyles of the American woman. Realizing that clear doesn't need to equal plain and ordinary, SCORE! is reinventing a modern approach to purses of passion. Some types of clear plastic tote bags, purses or handbags are made cheaply and come apart easily, but why not get a bag that's built to last – for season after season? Machine stitching, metal hardware, and polyurethane are key elements of a bag that, like a favorite jersey you wear to games, has staying power.
Pudus Slipper Socks
Featuring extra-fluffy sherpa lining and non-slip grippers, Pudus' Slipper Sock collection wraps your feet in warmth so you can lounge in comfort and style. With over 75 trendy styles and one-size fits most design, you will be sure to find something for everyone – making them the perfect gift for any occasion!
$24.99 Buy now!

Health and Beauty Products
The 4 Step Kit by The Spa Dr.
The Daily Essentials 4-Step Skin Care System is designed to cleanse, nourish, protect and revitalize your skin and is suitable for all skin types. It is clean and non-toxic, without any hidden harmful ingredients.
Each product is carefully pH balanced to promote a healthy skin microbiome to protect and enhance your skin health, helping ensure you have clear skin and graceful aging. Use twice daily to awaken your skin in the morning and promote cellular recovery at night. This product lasts 30 – 45 days depending on use.
$199.00 Buy now!
Prāz Naturals
Prāz naturals has a mission to offer products that are trusted to actually work, while being 100% natural, organic, and without fillers, additives, or synthetics. The ideals of Prāz go further, as their packaging is from 100% recyclable glass containers that enhances the quality of our ingredients without using preservatives. Prāz ingredients are sourced from organic small farmers from around the world giving you the best label around. The products include: Vitamin C Vitality, Active Hydration Serum, Face Revive Oil, Muscle Conditioner Soak and Cranberry Detox Mask, amazing to help with acnes issues and helps control oil production.
$45-$55 Buy now!
Franz Skincare Premium 2 Week Starter System
The FRANZ Microcurrent Mask System and Everyday Essence combination, is the essential skincare staple, no matter what your skin care goals! With their patented Tissue X™ technology, this microcurrent sheet mask system and healing serum duo will nourish and repair your skin from the inside out.
$120 Buy now!
Régén De Peau II
ReGen De Peau skin care Created by Oli Scarlato, a scientific skin care research specialist by trade, and philanthropist to critical burn patients, her revolutionizing skin care technology, her cutting-edge, simplistic skin care products have a remarkable and clinically tested ability to resurface and renew the skin. Recent Research and Development breakthroughs include manufacturing and producing the fastest enzymes, combined with the power of peptides, penetrating nutrients and minerals that go deeper than any other product known in skin care. Finding ingredients and developing new products that are proven to optimize the energy of skin cell renewal evenly for laser skin care procedures. The cooling properties of this gel cream formula are enormous for pain relief and post procedure rapid healing.
$69.99 Buy now! Use code: Oli25 for 25% off
itSpray
Give the gift of a good night's sleep that will fit perfectly in their stocking! This natural herbal sleep aid will help you fall and stay asleep. Unlike a solo melatonin supplement, this spray additionally includes a proprietary blend of 5HTP and Valerian Root to relieve your stress and anxiety. Use 10 minutes before going to bed and control your dose. Start with a few sprays and go from there — up to 14 in 24 hours. The formula is gluten-free with no fillers or binders, so it absorbs quickly.
$24.99 Buy now!
Dr. Plotka's Toothbrush
You always need a new toothbrush, but this holiday season, try one that gives you that extra clean! Using Naturally Antimicrobial* Bristles that are infused with EPA-approved silver, they naturally eliminate 99.9% of bacteria that grow on the bristles within six hours. This means that when you go to brush your teeth at bedtime, you aren't reintroducing any additional bacteria into your mouth that otherwise would have grown & multiplied in between uses!
$4.99+ Buy now!
Food Products
Sitka Salmon Shares
Fish is one of nature's most perishable and delicate foods. It spoils quickly, with decomposition beginning the moment it's plucked from the water. This is why having a good—no, a GREAT—fisherman matters. A great fisherman handles each fish as he would one caught for his own family. He takes pride in the catch and understands that every single step—from the moment he pulls the hook from the fish's mouth—affects its texture and taste. Some great options this holiday season include:
Holiday Box
Lingcod (2lbs)
Coho (2.5lbs)
AK pure sea salt
Spice Mix
Holiday Feast
King Salmon (2.2lbs)
Halibut (1.8lbs)
Spot prawns )3lbs)
Dungeness crab (2lbs)
2 spice mixes
RHUM CLEMENT CRÉOLE SHRUBB
Shrubb season in Martinique is one of the great holiday traditions in the Caribbean. A cousin to spiced rum and other Caribbean elixirs, Shrubb is one of the oldest and preeminent traditions of Martinique's rich cultural heritage. The heritage behind Shrubb kicks off around All Saints Day, November 1st, which also is a time of seasonal abundance of citrus on the island. Some of the peels and pulp from the harvest would be reserved for the family's holiday shrubb. Large spiral zests of sun-bleached bitter orange peels are steeped into rhum, along with vanilla, cinnamon, cloves, and other typical créole spices. It is bottled with sugar cane syrup and left to finish this traditional spicy liqueur with a rich orange essence.
$37.99 Buy Now!
Difference Coffee
A no fee club that provides you with literally the best coffee in the world? Sign me up! Difference Coffee is a Nespresso compatible brand that views your favorite hot beverage as more than the everyday caffeine fix. Now consumers can have it at home! Served in luxury hotels and Michelin-starred restaurants, Difference Coffee selects the finest beans on the planet and expertly roasts them. You'll find the company's coffee varieties in 30 Michelin-starred restaurants, with 8 of its chef Patrons holding 3 stars. The brand is also in 24 luxury hotels around the world, including the Four Seasons, The Dorchester and The Ritz among others. This exclusive, limited supply brand has even been sampled to the delight of world-renowned chefs such as Guy Savoy, Alain Passard and Anne-Sophie Pic.
Rickaroons Coconut Energy Bars
Rickaroons coconut energy bars make the PERFECT stocking stuffer or addition to a holiday gift basket. Rickaroons is a family company based in San Diego! These coconut treats are full of nutrient dense ingredients that make them gluten free, vegan, organic, Paleo, soy free, and most importantly – taste like dessert. The coconut and almond butter tastes amazing together and yield a nice, slow-burning fuel for your body. Rickaroons are a perfect breakfast on the go, pre workout fuel, or special-occasion dessert that your kids will love!
$25.99 Buy now!
Folios™ Cheese Wraps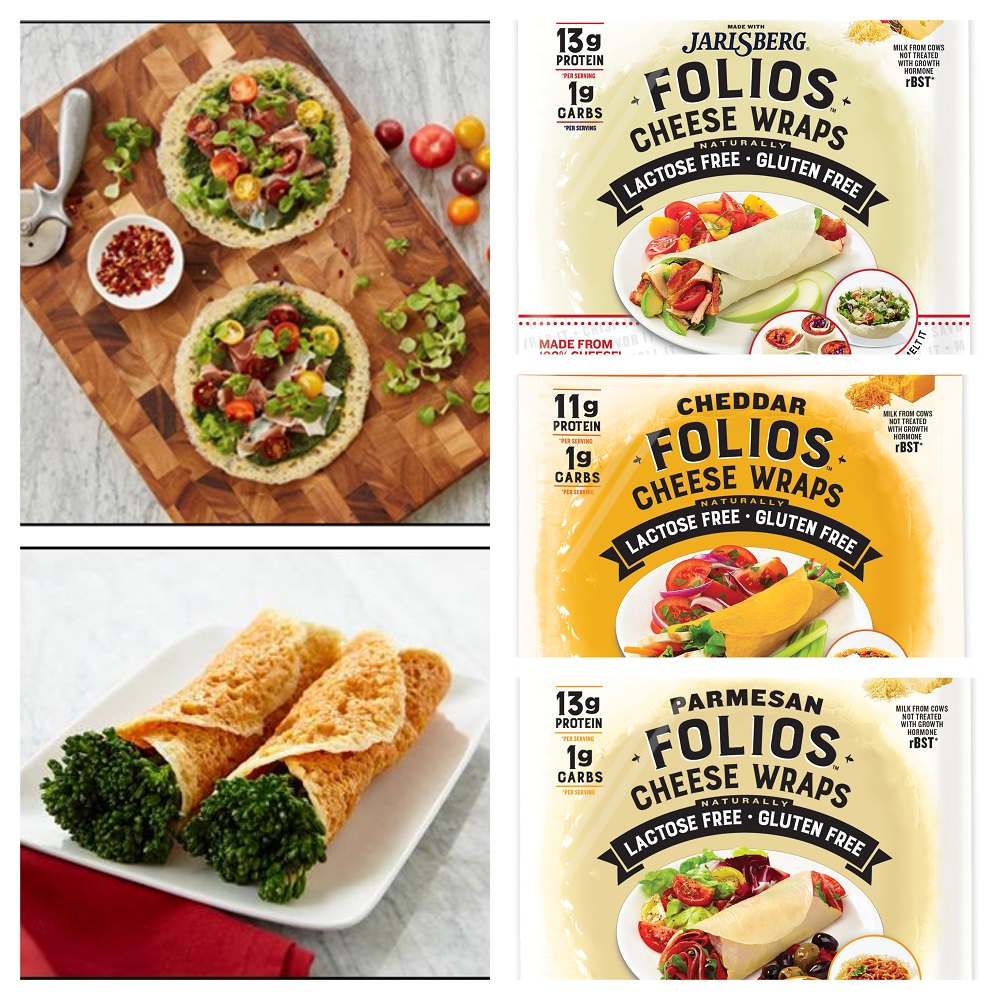 Folios Cheese Wraps are 100% cheese, available in Jarlsberg®, Parmesan, and Cheddar. With no wheat, starch, fillers or added sugar and only 1g of carbs, these wraps are extremely popular with keto, allergy-friendly and low-carb diets and for anyone looking for alternative culinary wraps or an interesting twist to an everyday recipe.
They are available in a 10 count pack at Costco for $8.99 and all other stores in a 4 count pack with prices ranging from $3.99 to $5.99. Consumers nationwide can buy online or in stores.
$3.99 + Buy now!
Universal Yums'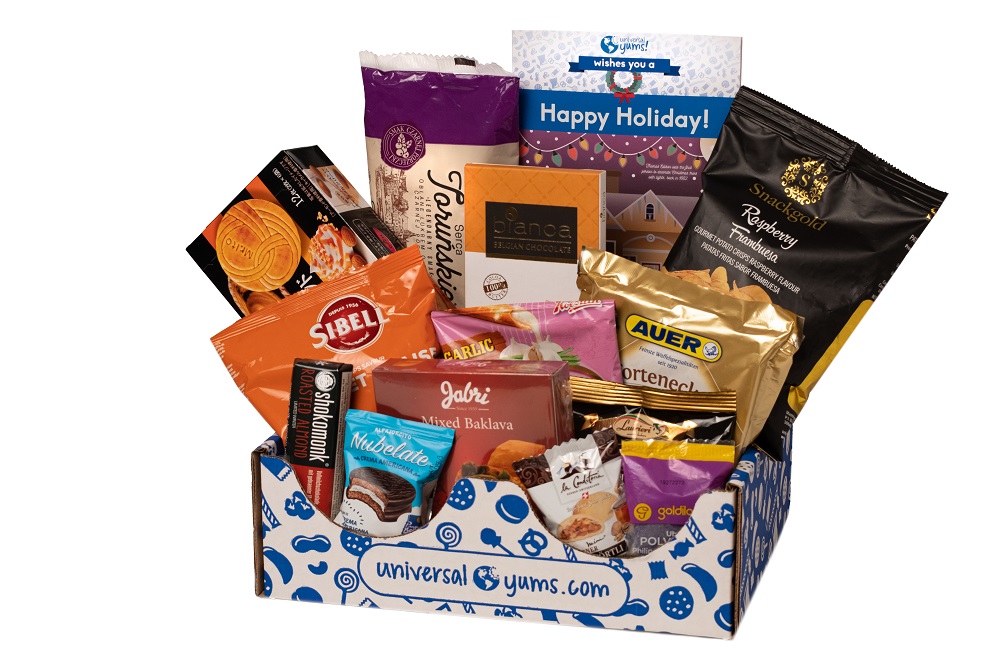 Universal Yums' limited-edition Holiday Box is filled with the best festive treats eaten around the world! Perfect for foodies, travel lovers, kids or the whole family, this gift allows everyone to discover unique snacks, candies and recipes from incredible places without ever having to leave the house! All boxes are complete with a guidebook full of trivia, games and much more, and gifting options are available.
Varies based on subscription Buy now!
Home Products
Indonesian Windchime
This windchime is handmade from stunning capiz shells and sturdy bamboo, allowing the quietest of winds to make the most beautiful sound. When you purchase this item, not only do you receive this exquisite chime, but you also help the artisan in Indonesia make a living wage for their family.
$125 Buy now!
Sleepyhead
Innovative sleepy company started by a college student for college students, with their unique needs in mind. Sleepyhead specializes in mattress toppers that fit the standard university-issued mattress at a student-friendly price point. Sleepyhead's history doesn't stop with innovative mattress toppers. Van Alen started the company as a hybrid between a corporation and a nonprofit when he found out his sister was homeless, pregnant and a college student at the time. While she was provided government housing, she had no furnishings or the means to buy them. Van Alen founded Sleepyhead to also help those in need of support, because everyone deserves a good night's sleep. For every ten mattress toppers sold, it donates one mattress topper to anti-poverty nonprofits.
$95.00+ Buy now!
Capiz Shell Coasters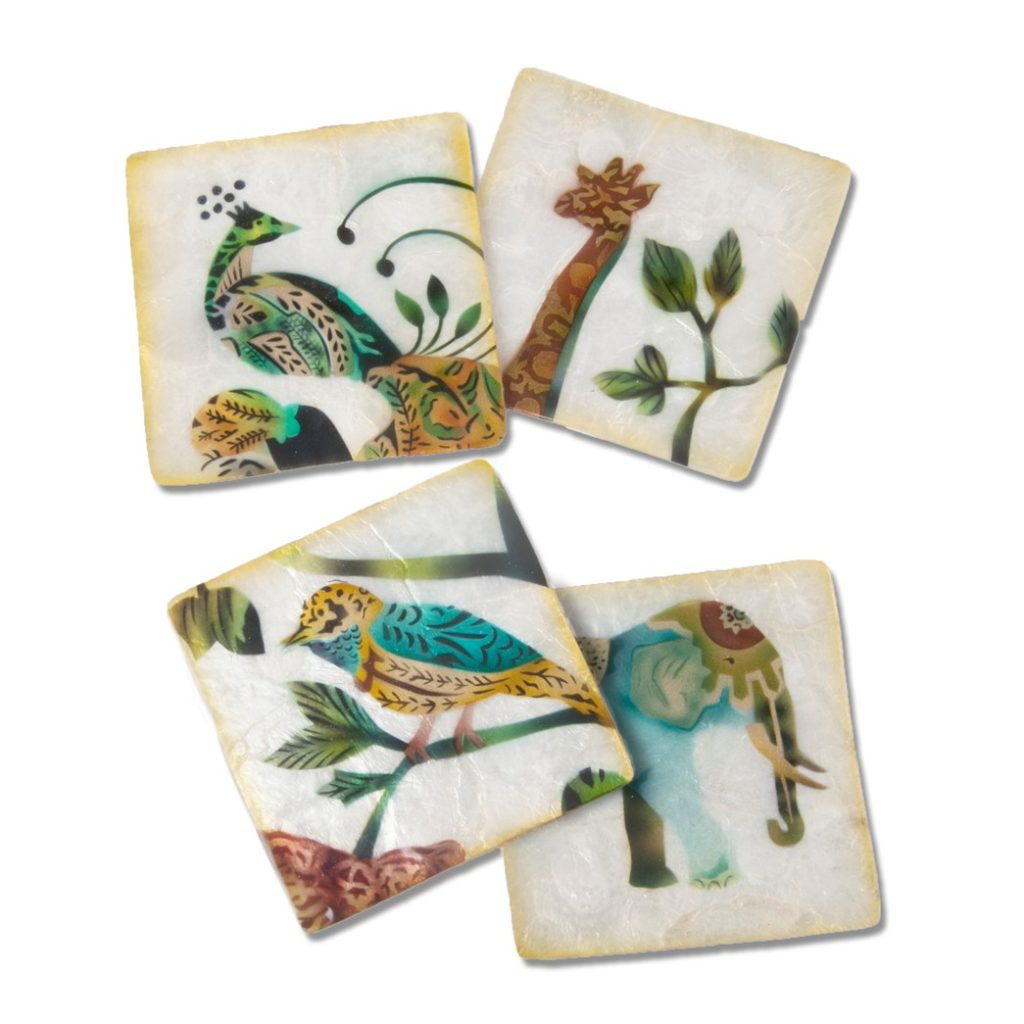 Add some color to your living room with these vibrant capiz shell coasters. Four in total, each coaster has a unique animal pictured on the cover, making these just as beautiful as they are unique. Plus, for each set of coasters you buy, you'll be empowering the Filipino artisan and their family out of poverty. Your purchase will help create sustainable change in developing countries AND allows your table at home to remain stain-free!
$85 Buy now!
SALEM Series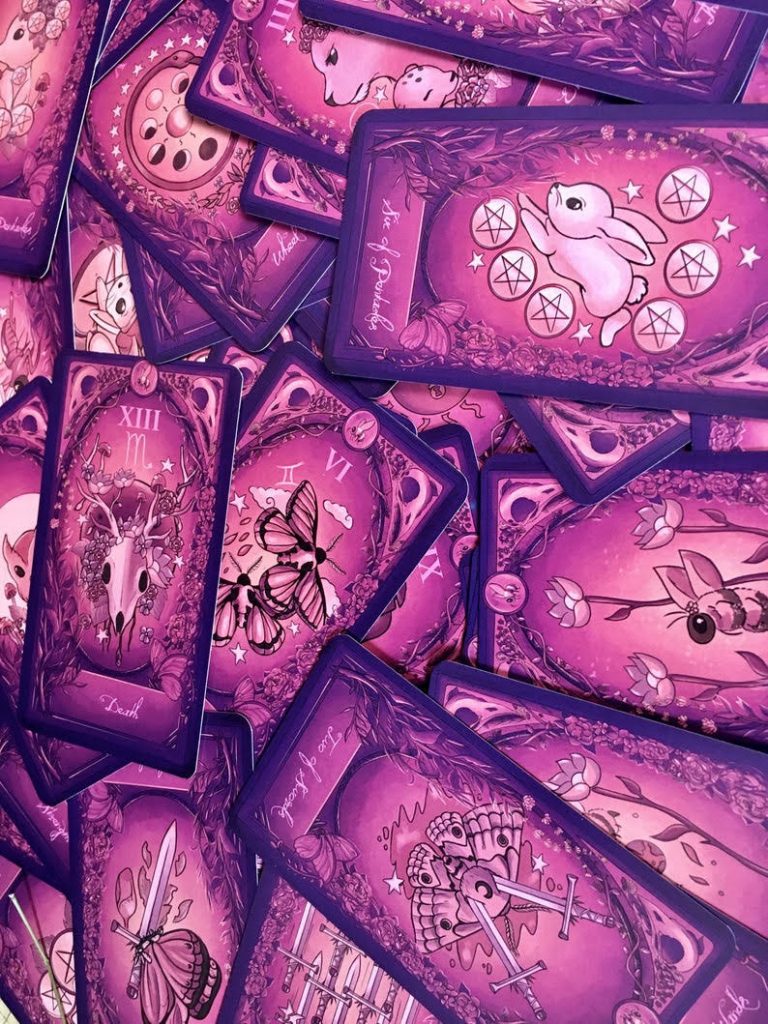 Just in time for the holidays, SALEM Series creator/ artist Sam Sawyer's newest tarot deck, "The Fae and Ferns" is available on Etsy. "The Fae and Ferns" is a full 78 card divination tool for the amateur mystic to the witch in the wood. The deck draws inspiration from the nature– bees, bugs, birds, and bunnies all find a place in this deck. Sam also sells art, pins and charms, all original concepts created and illustrated by her.
$45 + Buy now!
Technology Products
Mobile Edge Core Power laptop charger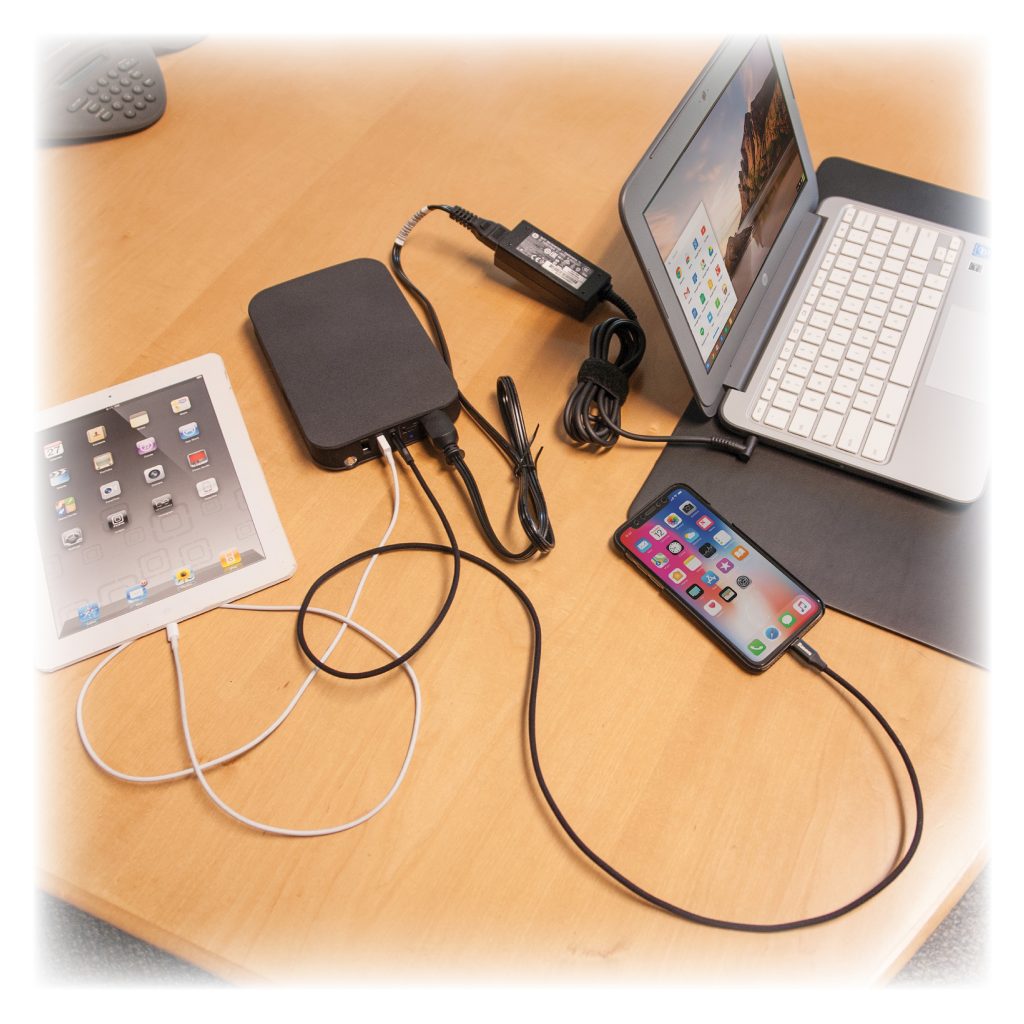 What is a traveler to do when the laptop battery is at the bottom of the power barrel, and there is nary an outlet in sight? Most power devices are not strong enough to juice a laptop, but the Mobile Edge Core Power laptop charger does the trick. With an AC outlet (plus numerous USB ports), it comes with an incredible 27,000 mAh capacity and can charge a laptop in about four hours.
A reliable battery for laptop users who are away from power outlets for hours at a time
$199.99 Buy now!
JumpSmart
JumpSmart is there when you need it for an emergency. This single unit combines a 37000 mWh jump starter, 330 Lumen flashlight and a power bank in one device! The JumpSmart is powerful enough to jump start 8-cylinder, 5.0L engines (up to 2.0L Diesel) and even works with most cars, trucks, SUV's, boats, motorcycles, lawn mowers, ATV's, and more! The Smart Jumper Cables have 10 built-in safety features with audible alarms and visual safety indicator lights to warn of any improper connection. The flashlight has a 495ft reach and features 4-modes: high, low, SOS, and strobe. The power bank charges your USB devices, including phones and tablets fast with the patented SmartSpeed Technology at 2.4A output. Use it at home and take it on-the-road to help ensure peace of mind everywhere you go!
$119.99 Buy now!
GO POCKET
GO POCKET is a strong stick-on pocket that holds your stuff on the go so you can be hands-free. Simple or fashionable designs for a place to put your phone (or whatever) on the go! Go Pocket is easy to put on, it ups your cool factor and recycles a plastic bottle. It's a closed-loop of upcycling plastic, using and re-using and ultimately re-making into fiber again.
$15.99 Buy now!
Article images courtesy of perspective companies.
Feature image by freestocks.org on Unsplash