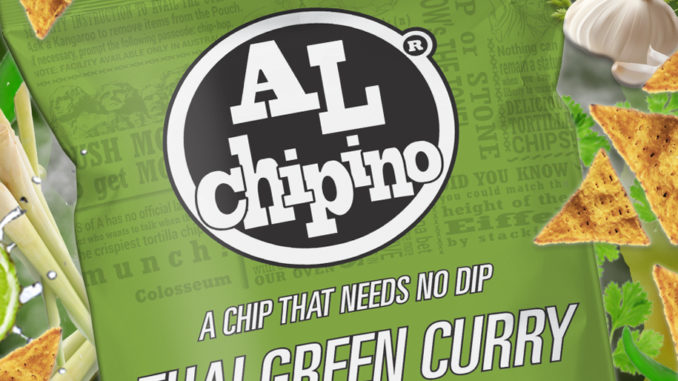 One of the highlights of ExpoWest every year is what is new to the world of snacking. From unique ingredients to cleaner labels, there are some truly creative companies out there. Splash Magazines decided that with no ExpoWest this year, we would do our best to share some great products that will be tasty additions to your home.
Low carbohydrate and keto diets have become increasingly popular in the past few years, but trying to find a vessell to enjoy a sandwich or burrito is one of the main challenges of both of these diets. Folios Cheese Wraps take the challenge away with their 100% Cheese, low carb and keto friendly wraps.
Folios™ Cheese Wraps are lightly baked sheets of cheese that you can do anything with. You can use them as wraps, stuff or roll them, you can melt, crisp or baked the cheese, but whatever your choice is you will get nothing but great cheese flavor.
The Folios™ Cheese Wraps have 13g of protein and only 1g carb per serving and come in three tasty varieties, Jarlsberg, Parmesan, and Cheddar. They are the first and only wrap made of 100% natural cheese without starch, fillers or added sugar and they are naturally lactose and gluten free. There are also some unique recipes that can truly elevate your Folios™ such as: Jarlsberg® Cheese Folios™ Crisps with Raspberry Jam, Parmesan Folios™ Crisp Bowl Mushroom Risotto and Parmesan Folios™ Crisp Grilled Broccolini Bundles. For more information, visit: Folios™ Cheese Wraps
HIPPEAS® Organic Chickpea Puffs were a huge hit previously at ExpoWest and they expanded on their chickpea snack line with the recent launch of their HIPPEAS® Tortilla Chips. HIPPEAS® Organic Chickpea Tortilla Chips come in three flavors including: Straight Up Sea Salt, Rockin' Ranch and Jalapeño Vegan Cheddar and each 1 ounce serving comes with 3g of protein and 3g of fiber.
"We are excited about the launch of HIPPEAS® Tortilla Chips. They're made with the nutritional profiles our consumers demand; organic, gluten-free, plant-based, and they taste great," says Joe Serventi, HIPPEAS® CEO. "This product expansion signifies the growth of HIPPEAS® as a snacking platform and lifestyle brand that our fans know and love. We are extremely fortunate to be recognized as a brand that is pioneering the next generation of better-for-you snacking and working closely with retailers such as Whole Foods Market to develop innovation that both retailers and consumers are looking for," he continued.
With the addition of HIPPEAS® Tortilla Chips, there is a HIPPEAS® for every craving and snacking occasion. While the chips are new if you have yet to try HIPPEAS® Organic Chickpea Puffs these are also a must and the crunch puffs come in five flavors including: Vegan White Cheddar, Nacho Vibes, Bohemian Barbecue, Sriracha Sunshine and Himalayan Happiness. If you love the crunch and flavor of your favorite snacks that normally reach for, try HIPPEAS and get all of the goodness while snacking on something that is truly good. For more information, visit: HIPPEAS®
Rhythm Superfoods is always a staple of ExpoWest and they never fail to have a new product to add to their already incredible line of healthy and tasty snacks. Cauliflower has certainly taken off in many forms in the past year and Rhythm Foods came up with one of the best versions with their new Organic Cauliflower Bites. They come in three great flavors, buffalo ranch, sea salt and white cheddar and they are all packed with Vitamin C, Vitamin K and Fiber. What makes these truly unique is that they are low heat crisped to preserve the vital nutrients and give you a slightly crispy texture but still give you that sense that you are still eating cauliflower. A wonderful texture that is unlike others. Rhythm also has carrot, beet, kale and fruit snacks. For more information, visit: Rhythm
Al Chipino is a line of tortilla chips that is quite unlike any other and definitely lives up to its moniker of "A Chip That Needs No Dip". While torilla chips have mainly come as a plain chip or a few standard flavors, Al Chipino took on the challenge of bringing some flavors of the world to the tortilla chip. The Al Chipino flavors include: Thai Green Curry, BBQ Tikka Masala, Peri Peri, Bollywood Sweet & Sour, Salsa Picante and NY Deli Cheese.
In addition to be produced in the United States and bring all of those great flavors to each bag, Al Chipino chips are all: certified gluten-free, non-gmo, vegan, dairy-free, nut-free, cholesterol-free, msg free, trans fat free and they contain no artificial ingredients and are kosher certified.
The flavors of each Al Chipino chip will wow you with each bite as the chips are truly smothered in the region that those flavors come from. Peri Peri might be a name you are not familiar with, but it brings some of the incredible flavors of Africa to each chip, highlighted by paprika, garlic, onion and just a little bit of heat. Each variety is a true elevated chip experience.
For more information, visit: Al Chipino
Alden's Organic Ice Cream has been making great ice cream since 2004 with their incredible flavor due to the organic milk and cream that they source from family owned farms where cows eat feed that is 100% organic. In addition to being organic, Alden's features flavors that are: dairy free, vegan and kosher dairy. Regardless of the flavor or type of ice cream, all Alden's Ice Cream contains o high fructose corn syrup, no artificial sweeteners, no artificial flavoring, no GMOs, no carrageenan and no antibiotics.
While all of that means you are getting the finest in ingredients, you still need great taste. Alden's not only has great taste, but they also have a flavor for everyone in the house. They have classic vanilla bean, as well as Moose Tracks, Dough Yeah Cookie Dough, Peanut Butter Chip, Mint Chip and many, many more. For more information, visit: Alden's Organic Ice Cream