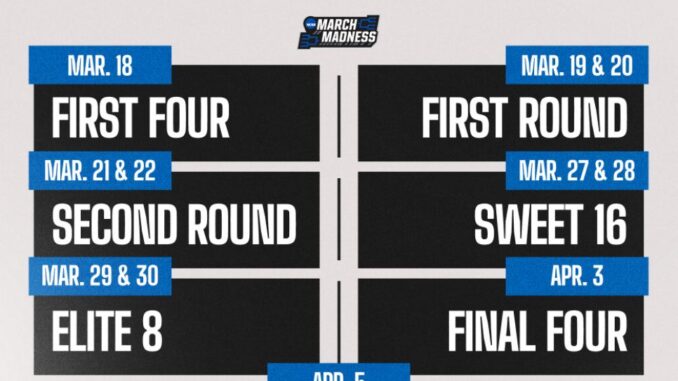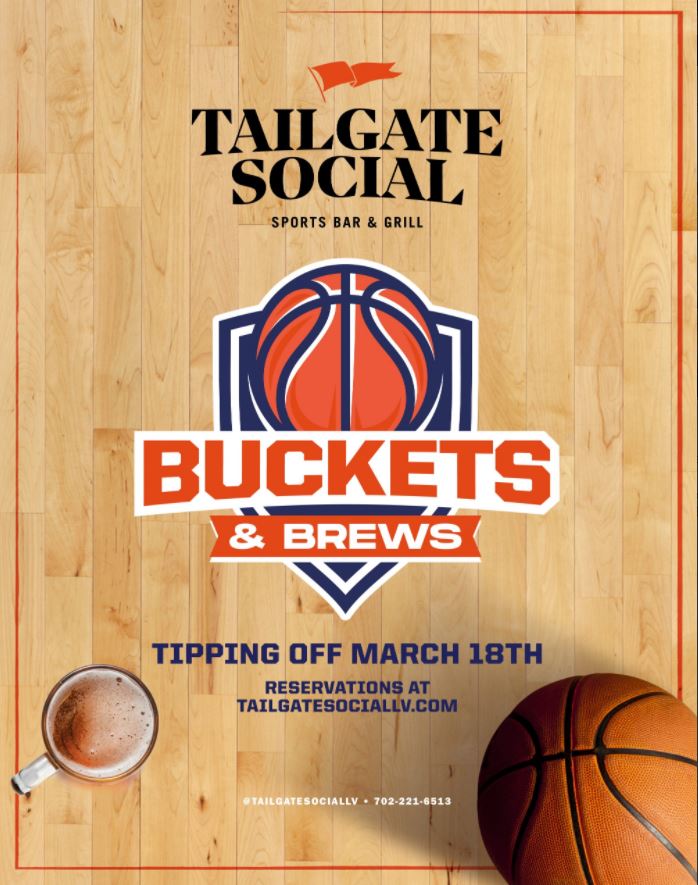 One of our favorite new spots and was made for March Madness is Tailgate Social inside of Palace Station Hotel & Casino
Circa Las Vegas will be hosting their first March Madness and will give guests a chance to experience their Stadium Swim that allows you to enjoy the games in the most unique way in all of Las Vegas. Tickets
The Cosmopolitan of Las Vegas announces the return of its college basketball tournament viewing experience, Hoops & Hops, for its 10th consecutive year. On Friday, March 19 – Saturday, March 20, take in the action of tournament madness inside The Chelsea, the resort's 40,000-square-foot concert venue transformed into the ultimate sports-viewing space, featuring wall-to-wall stadium-style projection screens and three betting stations within an on-site sports book. Further information on tickets and table reservations can be found here.
The safety and security of guests and employees is a top priority. To ensure guests can comfortably and safely enjoy Hoops & Hops and other viewing experiences, social distancing and reduced occupancies are strictly enforced throughout the resort. Guests are also required to wear face coverings unless eating or drinking. Additional safety measures, including limited resort access permitted only to hotel guests, those with confirmed F&B reservations, Identity Rewards members and casino clientele between the hours of 8 p.m. – 4 a.m. on March 19 and 20, will be enforced. A full list of resort health and sanitization guidelines can be found here.
Hoops & Hops
Friday, March 19 – Saturday, March 20
Doors open one hour before tip-off, estimated 8:00 a.m. – when the games conclude.
This year, Hoops & Hops offers two distinct experiences:
Reserved Sofa Seating | starting at $450+ per person, per day, plus tax and gratuity for reserved sofa seating on the floor of The Chelsea. Groups of up to four people can enjoy an upgraded experience including unlimited breakfast, lunch and dinner offerings alongside unlimited beverage service. Reservations can be made by emailing EntertainmentCabanaSales@cosmopolitanlasvegas.com or calling 702.698.6797.
Reserved Stadium Seating | $300 per person, per day, plus Ticketmaster processing fees and taxes for mezzanine-level reserved stadium-style seating inside of The Chelsea. Group seating options are available for purchase for parties up to four or six people. Enjoy a complimentary open bar of well liquors, beer, wine, soda, and various culinary options for an additional purchase. Tickets are available online at cosmopolitanlasvegas.com or www.ticketmaster.com/venueartist/189310/2596446/.
In an effort to ensure the safety of attendees, once guests are inside of The Chelsea they are not permitted to travel between floors for the duration of the event. Guests must be 21 years or older.
Additional Tournament Madness Viewing Options
Race & Sports Book powered by William Hill
Friday, March 19 – Saturday, March 20
Betting windows open at 8:00 a.m. – 9:00 p.m. (or until the last game ends)
Offering an upgraded viewing experience, The Race & Sports Book powered by William Hill anchors the space with state-of-the-art LED video walls, spacious and comfortable seating accommodations and a central sports bar. Table reservations are required and can be made online or by calling 702.698.3800. Select food and beverage service from Hattie B's, Lardo and Tekka Bar inside Block 16: Urban Food Hall will be available for purchase.
CliQue Bar & Lounge
Sunday, March 14 | 5 p.m.
Thursday, March 18 | 4 p.m.
Friday, March 19 – 22 | 9 a.m.
Saturday, March 27 | 10:30 a.m.
Sunday, March 28 | 9:30 a.m.
Monday, March 29 – 30 l 2:30 p.m.
Saturday, April 3 | 1:30 p.m.
Monday, April 5 | 5 p.m.
Join CliQue Bar & Lounge for Battle of the Brackets all tournament long, with exclusive viewing options alongside game-time bites, craft beer, artisanal cocktails and bottle service options. Seating reservations are required and can be made by emailing rsvp@cliquelv.com or calling 702.698.7939.
Holsteins Shakes and Buns
Thursday, March 18 – Monday, April 5
Sun, Wed & Thurs: 11:30 a.m. – 9 p.m. | Fri & Sat: 11:30 a.m. – 10 p.m.
Toast to the excitement of college basketball with "Margarita Madness" featuring a choice of Blueberry Lime, Mango Habanero or Blood Orange Margaritas for $13 each while not missing a minute of the tournaments on high-definition TV's setup throughout the restaurant. Additionally, Holsteins will feature two draft beers throughout March, Ballast Point and Founders, alongside a new Ahi "Madness" Sandwich featuring seared Ahi tuna, spicy aioli, pickled cucumbers and butter lettuce. Reservations are required and can be made online.
The Pool Marquee
Thursday, March 18 – Sunday, April 4
11 a.m. – Sunset
Surrounded by the energy of the Las Vegas Strip, The Pool Marquee offers amplified Tournament Madness experiences for guests and fans alike. Relax in an exclusive socially distant Grand Cabana and don't miss out on any of the action with high-definition TV's, expansive food menus, specialty cocktails and bottle service offerings. Cabana, daybed and table reservations are required and can be made online.
Per NCAA.COM
The NCAA Division I Men's Basketball Championship will tip off with a quartet of First Four games Thursday, March 18, setting a stage for a March Madness unlike any other in the 82 years of the event.
As previously announced, the entire tournament will be in Indiana, with 55 of the 67 games taking place in Indianapolis. Mackey Arena in West Lafayette and Simon Skjodt Assembly Hall in Bloomington will each host two First Four games and will join Bankers Life Fieldhouse, Hinkle Fieldhouse, Indiana Farmers Coliseum and Lucas Oil Stadium as hosts of first-round games Friday and Saturday, March 19 and 20. The four venues in Indianapolis will serve as sites for the remainder of the championship, including second-round games Sunday and Monday, March 21 and 22. While specific game times will be announced later, viewers can expect games in typical broadcast windows, with first- and second-round games on TBS, CBS, TNT and truTV.
The Sweet 16 will be played at Bankers Life Fieldhouse and Hinkle Fieldhouse on Saturday and Sunday, March 27 and 28, with each of the eight games getting its own television window. In the past, regional semifinal games took place in prime time, with a pair of games overlapping each other in the early evening and late evening sessions. In 2021, all Sweet 16 games will be played at separate times.
The Elite Eight games will take place in prime time Monday and Tuesday, March 29 and 30, and the Final Four is scheduled for Saturday and Monday, April 3 and 5. All those games will be played at Lucas Oil Stadium.
Selection Sunday is March 14, and The Big Dance begins four days later. The First Four matchups will work the same as they would in a normal year, with the overall Nos. 65 and 66 teams playing, and the overall Nos. 67 and 68 teams facing each other. The other First Four games will feature the last four at-large teams on the committee's final seed list playing one another. The four winning teams advance to first-round games taking place March 20.
Westgate's Hoops Central: Tickets