CM Boxing Stables is owned by Carlos "THE SOLUTION" Morales and is a boxing gym located in Alhambra, California. The gym has an old school feel of a real and authentic boxing gym with its big boxing ring, speed bags, punching bags, dumb bells and other equipment for students and boxers who really have a passion for boxing. As soon as you enter the boxing gym, you will notice a massive, beautiful mural of a California flag that covers the wall above the boxing ring. This mural has become a signature trademark of CM Boxing Stables.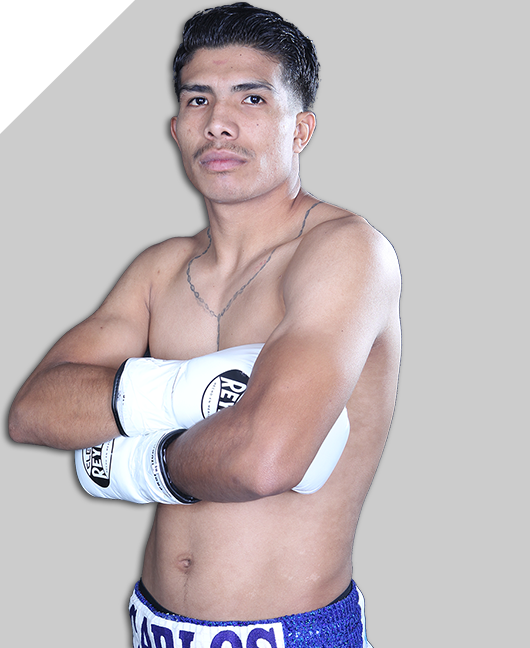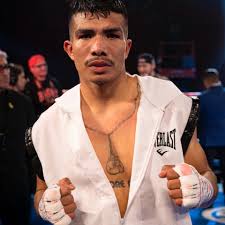 CM Boxing Gym is a family operated gym with Carlos Morales giving private lessons to the students and his brother Raul Morales coaching the students and boxers when sparring and with other boxing drills, exercises and techniques. Carlos' wife Andrea Morales also oversees some of the day-to-day operations.  Joey "PKid" Olivera is also a Boxing Coach and Advisor at CM Boxing Stables.
CM Boxing offers classes for youth of different age groups and for adults. Students participate in a variety of drills and exercises essential for the development of excellent boxing skills. According to CM Boxing:
"Boxing instills many important characteristics necessary for future success. Through boxing, students will develop confidence, focus, discipline and a positive attitude; all critical elements which would greatly help youth in school and life".
Boxing at CM Boxing Stables will also improve an adult's ability to increase their cardiovascular and physical abilities as well as help to release mental and emotional stress and improve their focus and concentration.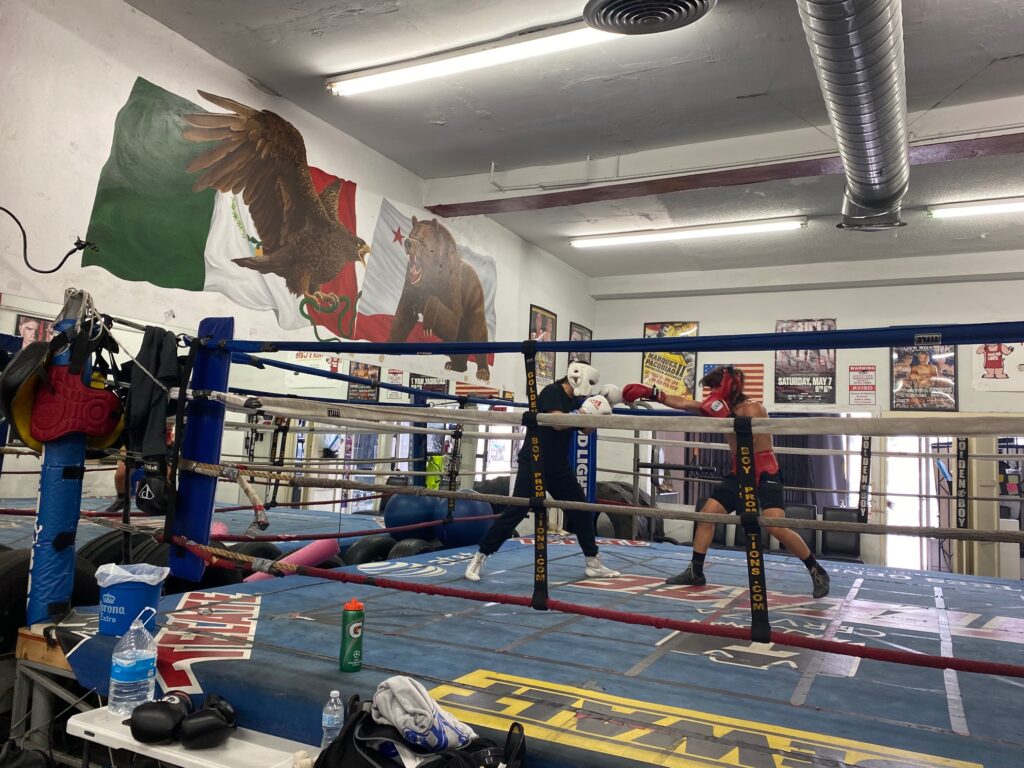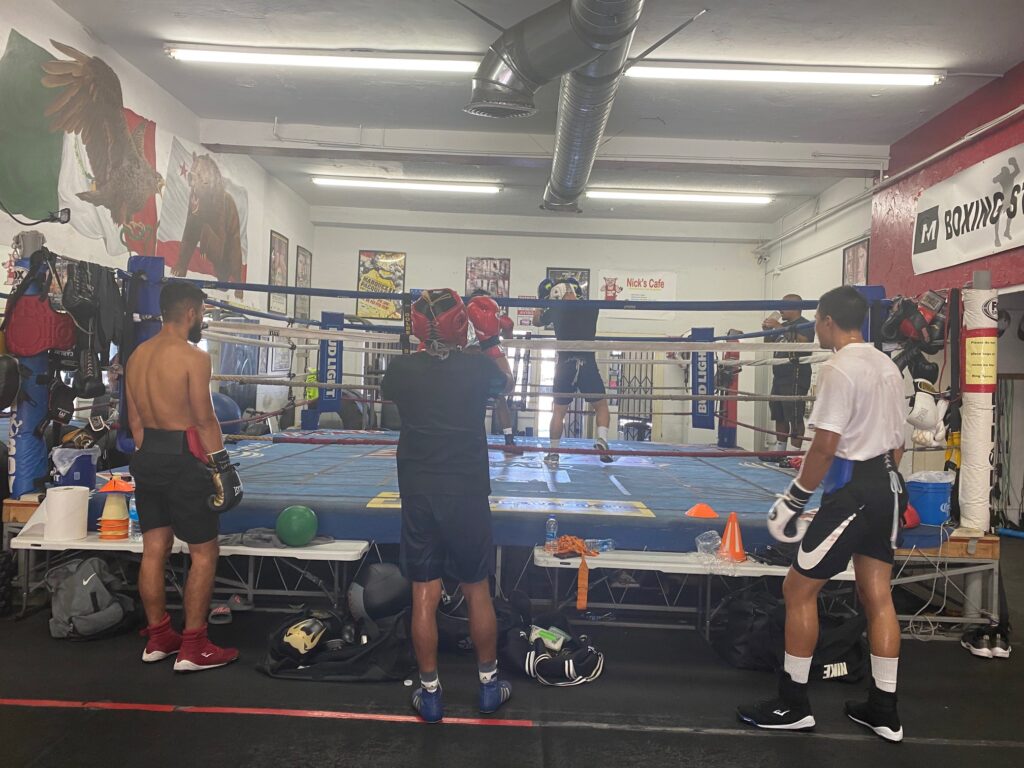 Carlos Morales was born on January 8, 1990 in a small town of Tulancingo, Hidalgo, Mexico. He relocated to Highland Park, California where he started his boxing career at the age of 10. His father signed him up for boxing because he had a lot of energy as a youth. At twelve years old, Carlos had his first amateur fight. Carlos had an amateur career that included 45 fights.
IN 2012, Carlos had his first professional fight, losing to Allan Benitez. He went on to draw the next three fights and then won the next nine fights. In 2015, Carlos "The Solution" Morales signed with Golden Boy Promotions. In 2016, Carlos earned the NABA Super Featherweight Title after defeating Charles Huerta.
In 2018 Carlos lost a fight against rising star, Ryan Garcia and Rene Alavarado (WBA Super Featherweight titles from 2019 to January 2021). In 2019, Carlos defeated Perdro Navarette and Rosekie Cristobal and had a draw with Mercito Gesta. As a professional boxer, Carlos has had 28 bouts – 18 wins, 5 losses, 4 draws.
Carlos Morales has dedicated his life to the sport of boxing with over twenty years of intense physical preparation. According to Carlos, boxing Is an intense and physically demanding sport where the skills of discipline, persistence and self-confidence are developed. These skills are crucial for any venture and so with this understanding, Carlos opened CM Boxing Stables for the purpose of transforming people into confident, successful individuals and champion boxers!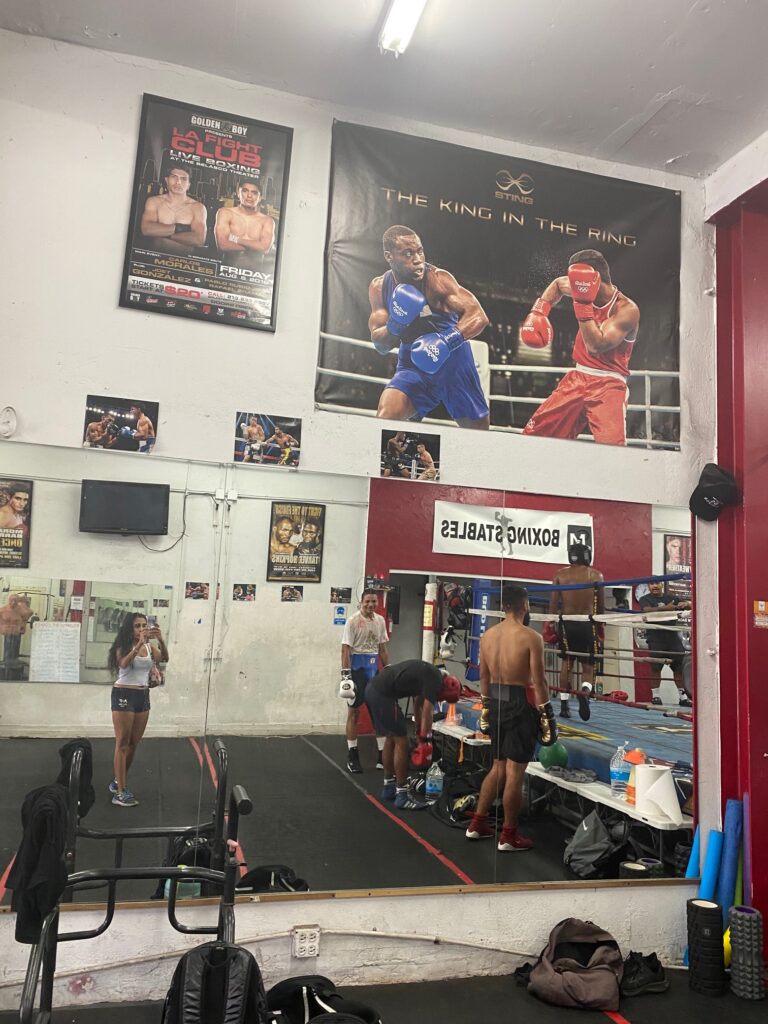 The motto of CM Boxing Stables is to "FIGHT HARD and STAY HUMBLE" – TEAM MORALES.
Video of Students and boxers training at CM Boxing Stables
CM BOXING STABLES LOCATION ADDRESS:
3078 W. VALLEY BLVD
ALHAMBRA
CA 91803
TELEPHONE: (626) 872-2311
HOURS OF OPERATION:
MONDAY, TUESDAY, WEDNESDAY, THURSDAY, FRIDAY –
9.00 AM – 1.00 PM
4.00 PM – 9.00 PM
CLOSED – SATURDAY AND SUNDAY
INSTAGRAM: @cmboxingstables
WEBSITE: CM BOXING STABLES