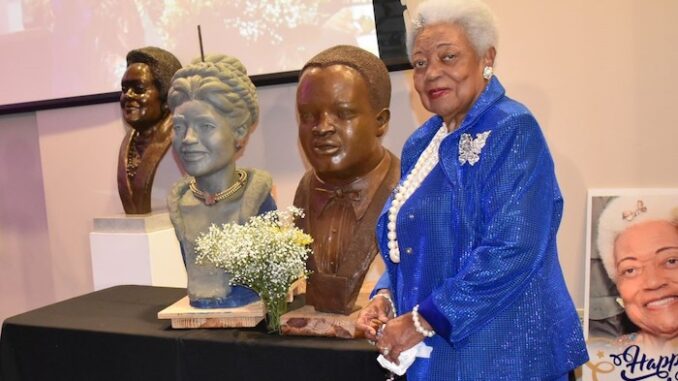 Dr. Naomi Ruth Barber King, one of the Matriarchs of the Civil Rights era, the beautiful widow of the late Rev. Dr. Alfred Daniel "A.D." King, sister-in-law to the late Rev. Dr. Martin L. King Jr., and Dr. Christine King Farris (age 94), reached the milestone of 90 years of living gracefully on November 17, 2021.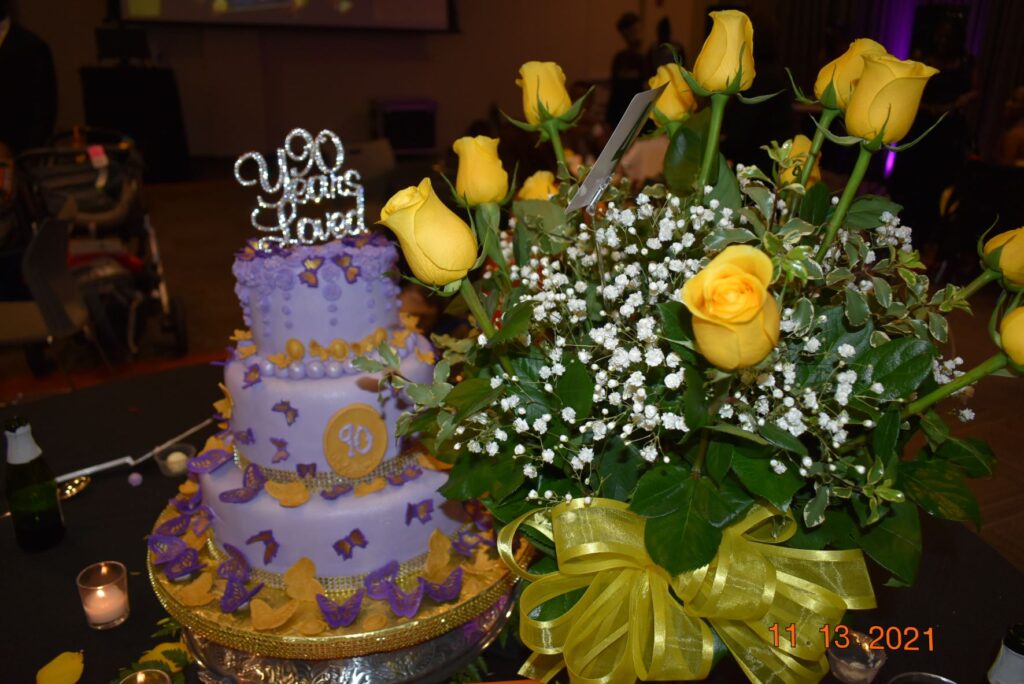 She was honored on Saturday, November 13 at the 12th Annual A.D. King Foundation Youth Empowerment Awards Gala Dinner orchestrated by the President/CEO of this great organization, Dr. Babs Onabanjo at Atlanta Metropolitan State College Conference Center, Atlanta, Georgia.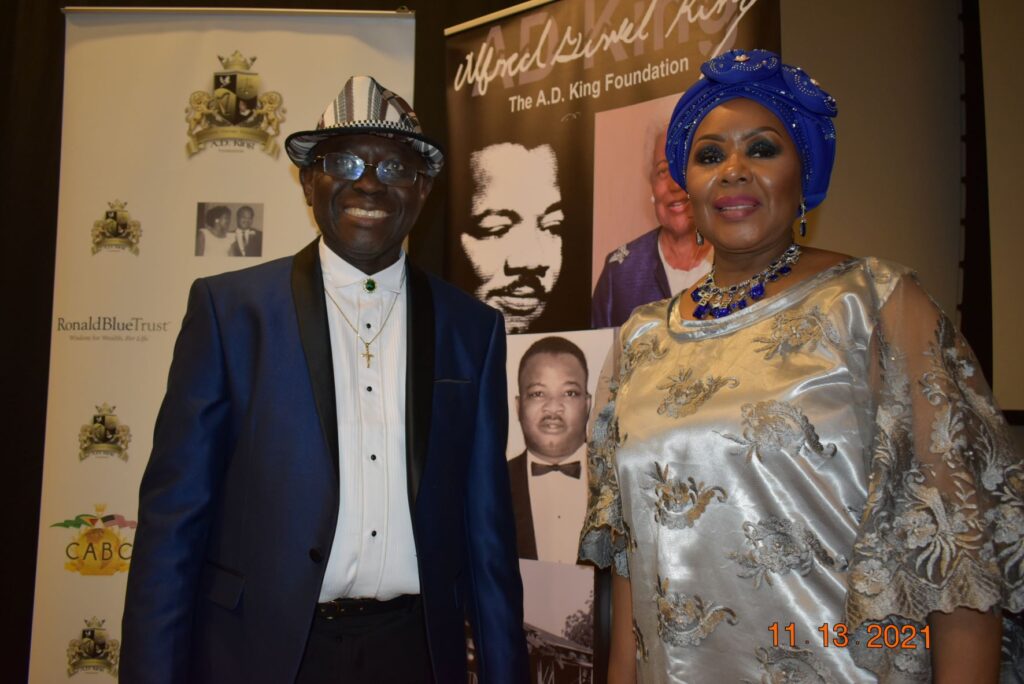 Dr. K. Renee Robertson was the Mistress of Ceremony who kept the evening flowing.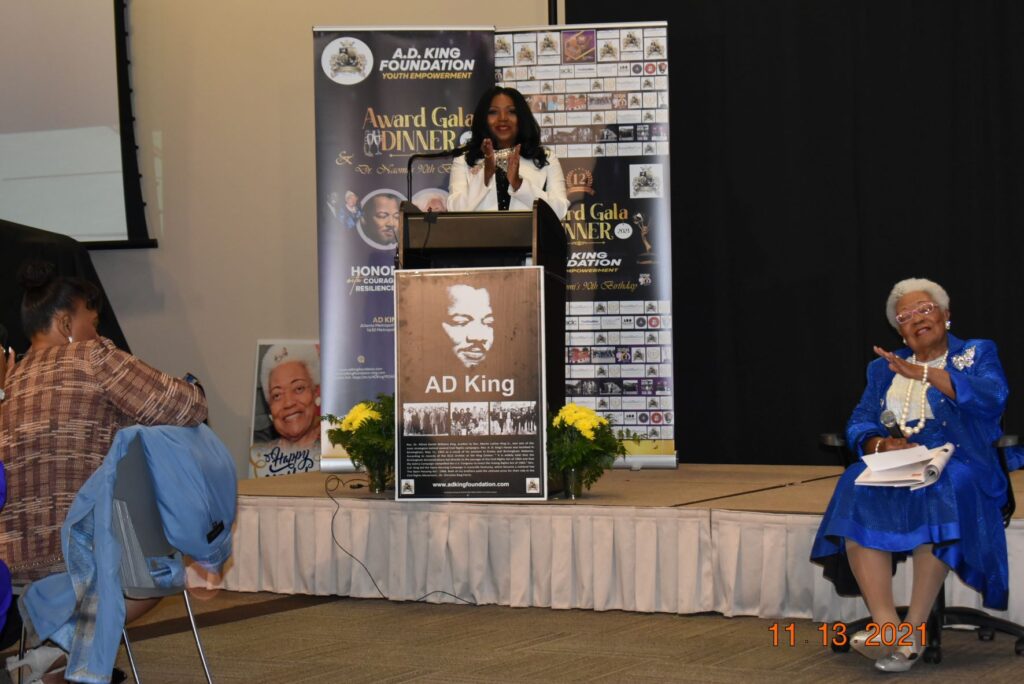 It was an elegant celebration with dignitaries in which the theme was Honoring Leaders with Courage, Integrity, Humility, Resilience, Diversity and Civility. Mrs. King was honored as she received numerous honorable awards that she has rightfully earned.
Many Certificates and Philanthropy Awards were presented to the youth.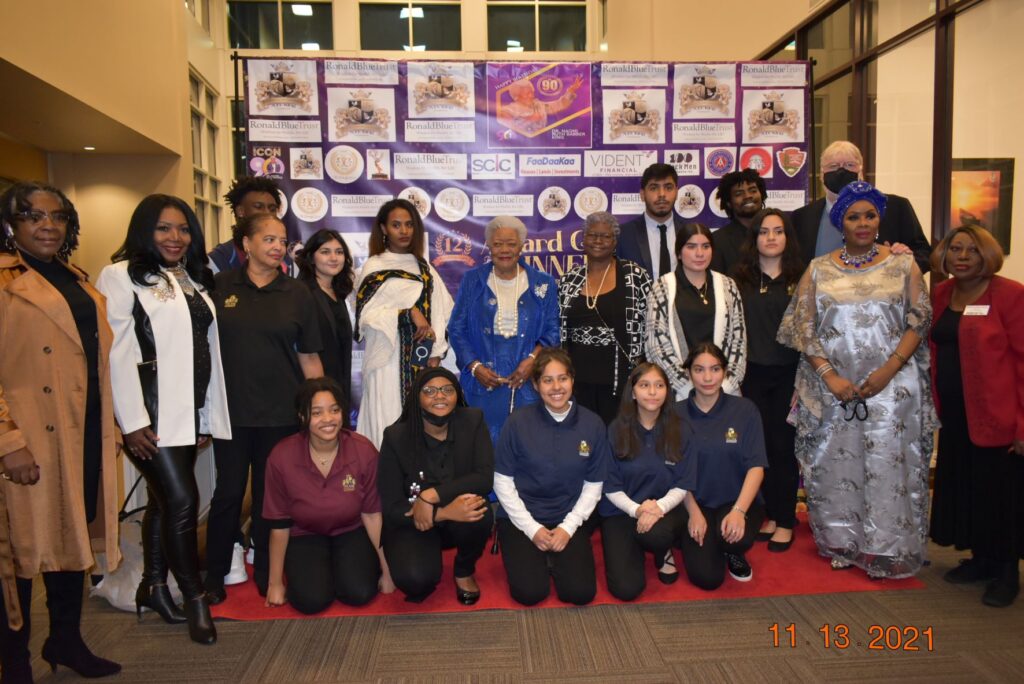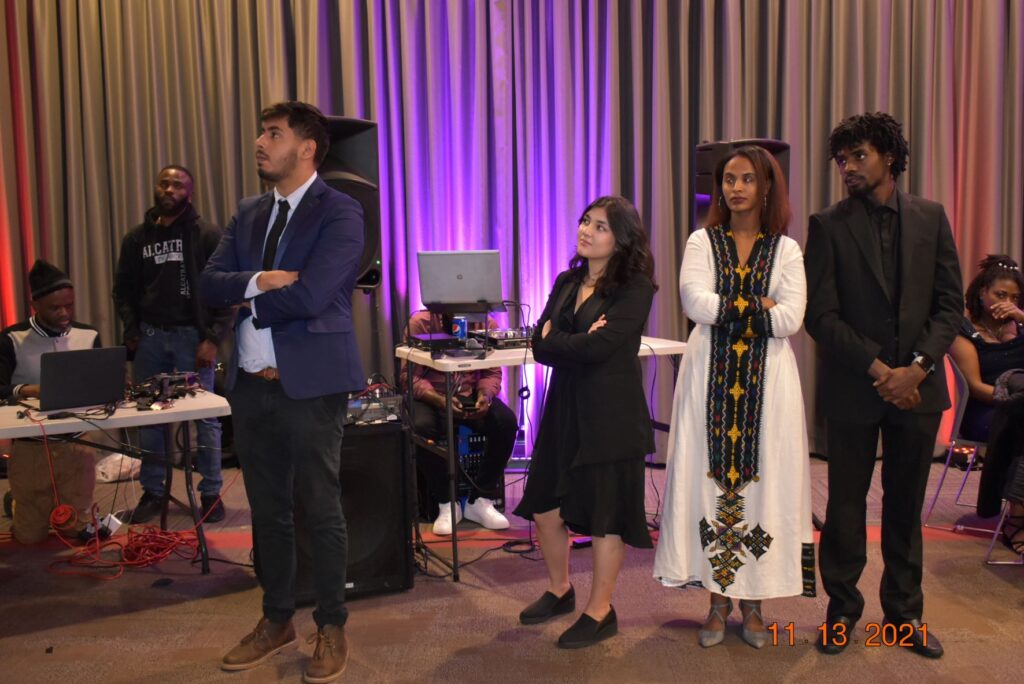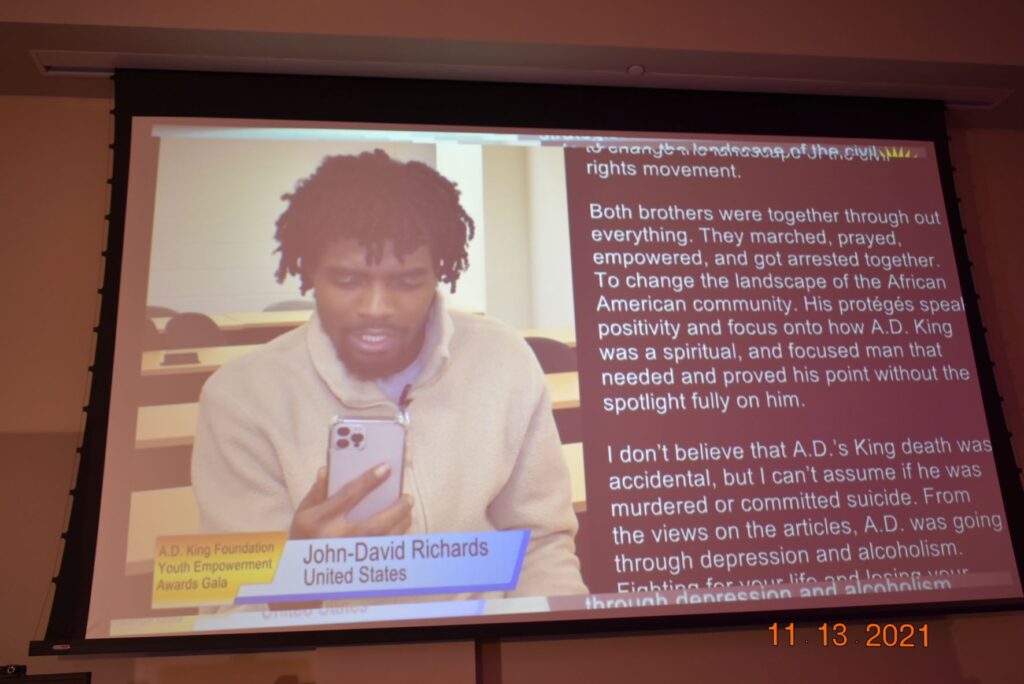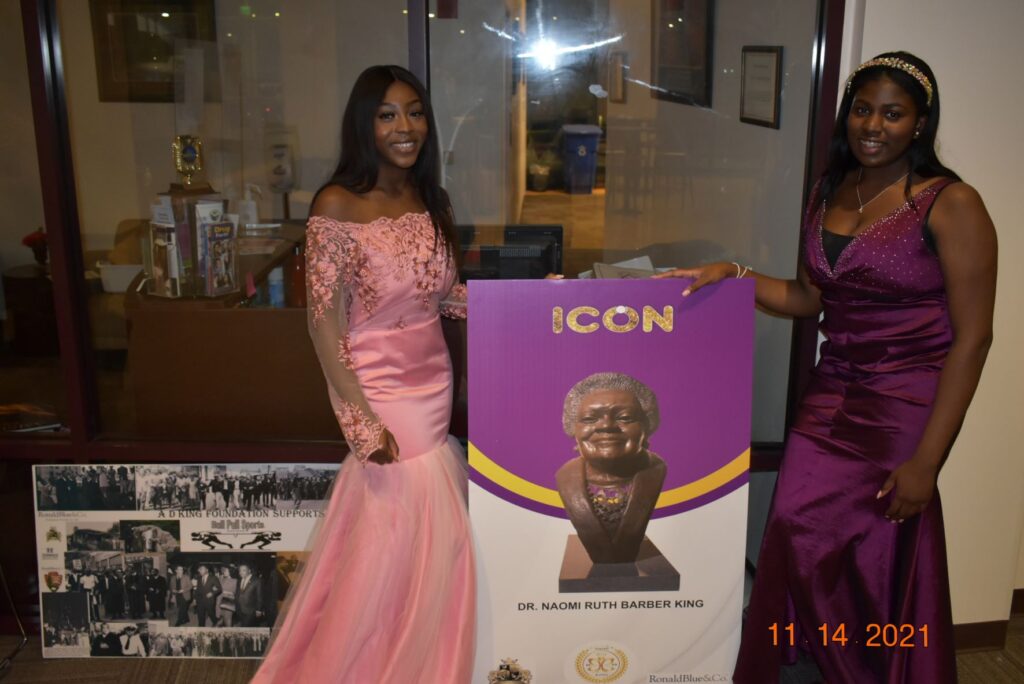 Mrs. Naomi King was born in Dothan, Alabama 90 years ago, moved to Atlanta, met the love of her life, A. D. King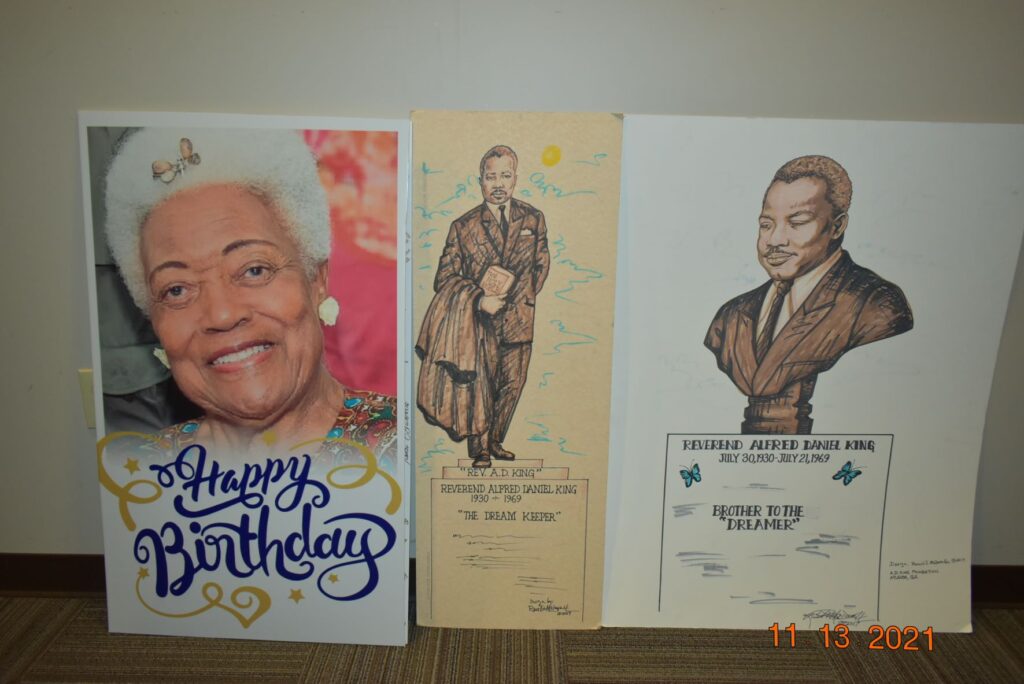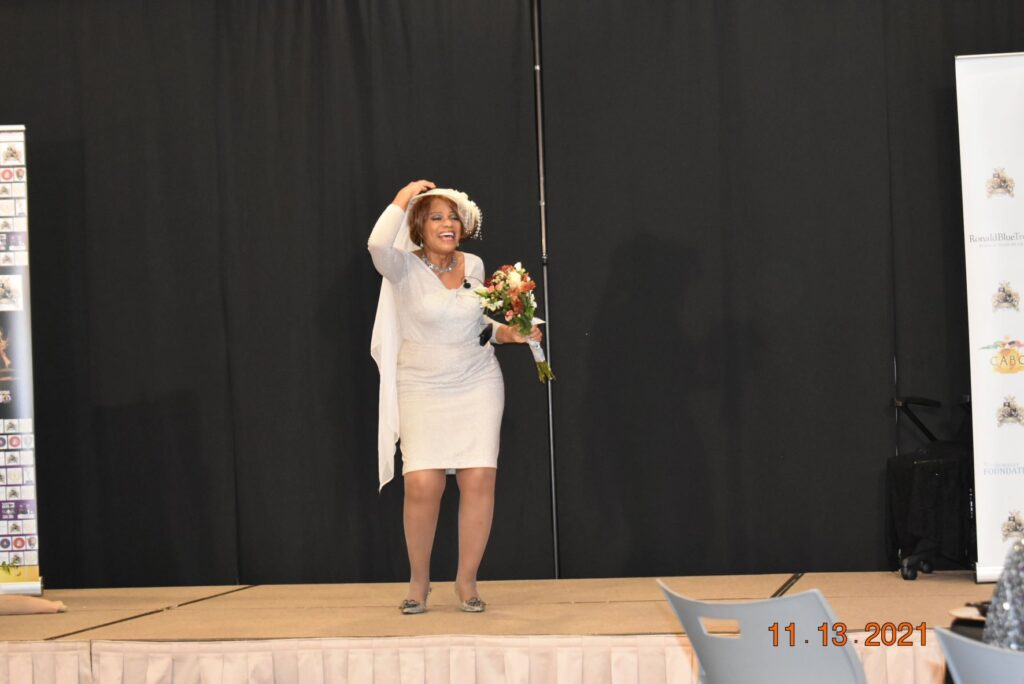 and their union was blessed with 5 children with only two surviving children now, Evangelist Alveda King and Rev. Derek B. King.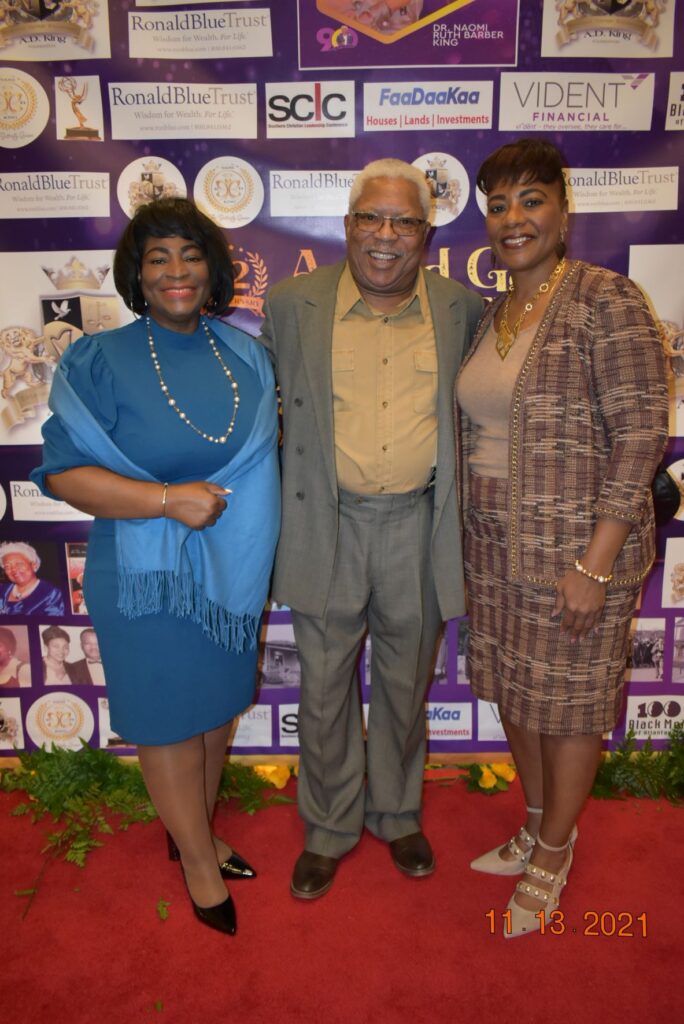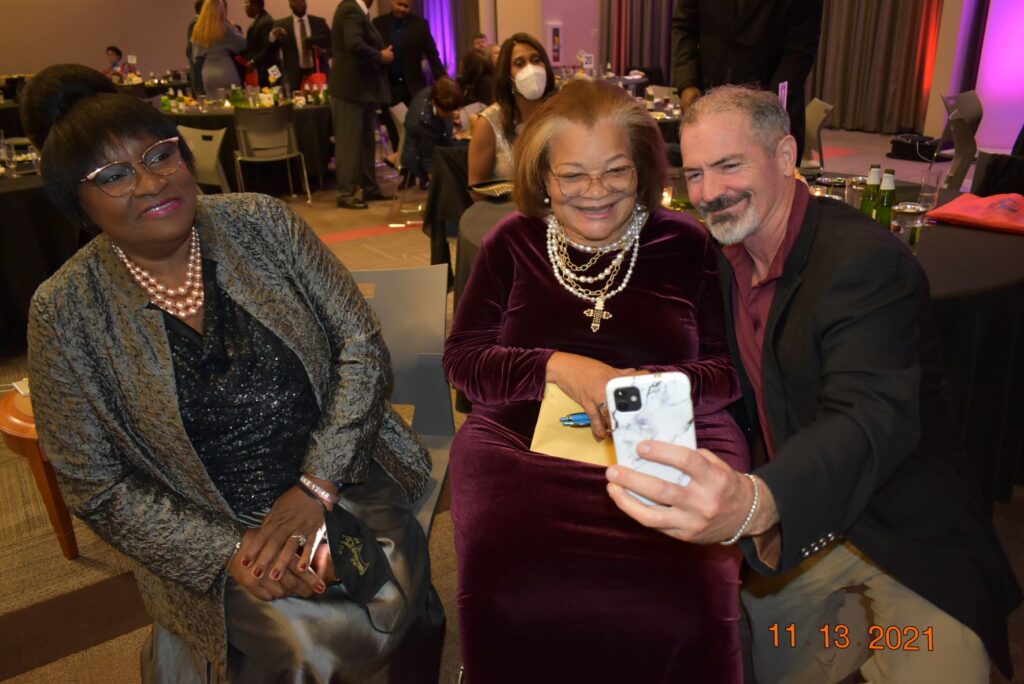 Mrs. King is so thankful for all the years she spent with her entire family despite their Birmingham, Alabama home being bombed and their church in Louisville, Kentucky being bombed. Tragically, her brother-n-law, Martin L. King, Jr., was murdered (1968), then 15 months later her husband A.D., supposedly drown (1969) but she knows in her heart he was murdered also.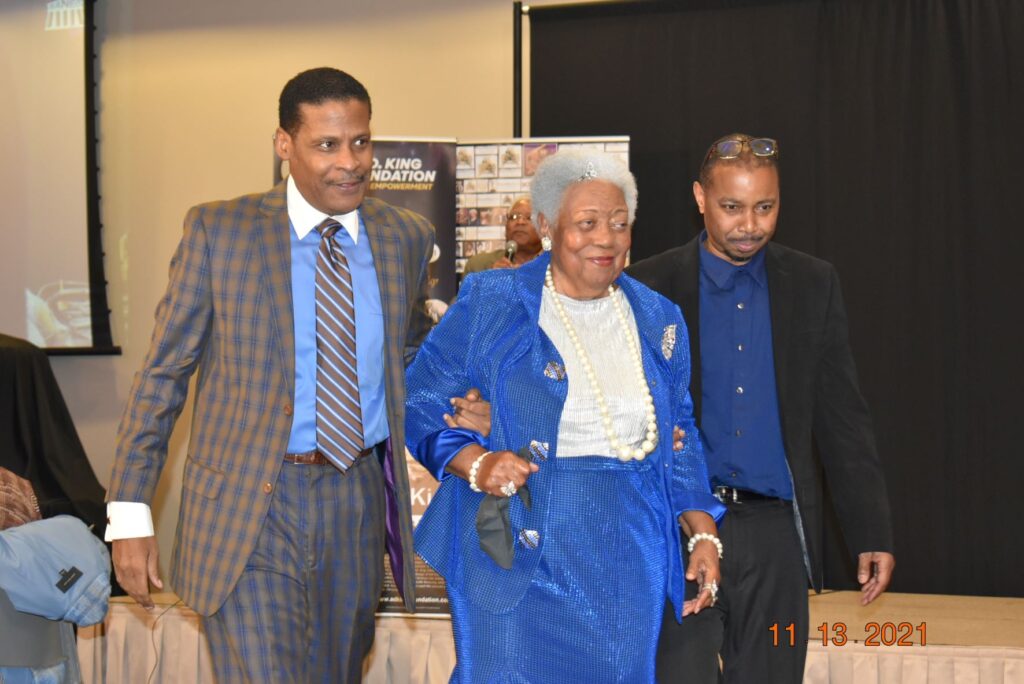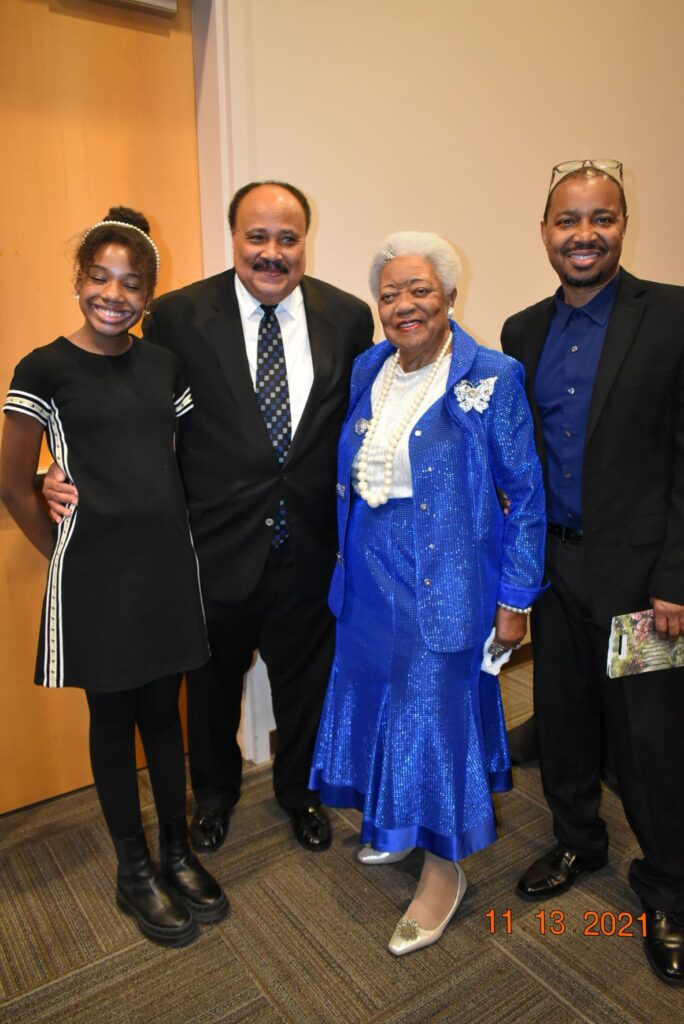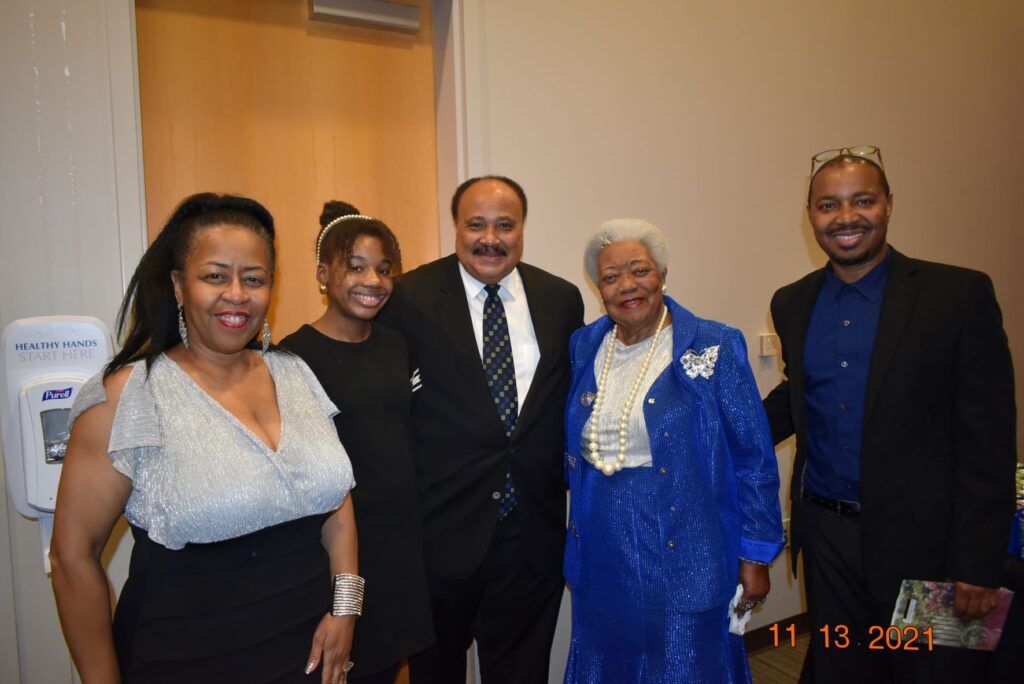 Mrs. King has dedicated her life to keeping her husband's astounding, legacy alive through the A. D. King Foundation and is still traveling around the world. A matter of fact, she will be traveling to Israel in a few months.
Mrs. King is definitely a ray of sunshine and is still pretty, like a butterfly. When I asked her what did she think of this evening she said with excitement, "Wonderful, it was just wonderful and I'm so grateful". Dr. Onabanjo also commented, "she was excited and overjoyed about the evening. Mrs. King has done a remarkable job of keeping A. D. King's legacy alive.
The public has been made aware of her husband because of Mrs. King's effort and now Rev. Dr. A.D. King is receiving the honor that is due. It's been a long road but it has come to light because of Mrs. King love for her husband and the civil rights movement. She believes in God and always praising Him. She loves children. The children love her and she will keep aiming high and looking to the sky".
You can help to keep the A.D. King Foundation alive and be part of it. We shall see you at the next annual gala, November 12, 2022 and other activities throughout the year that will keep the King's legacy alive.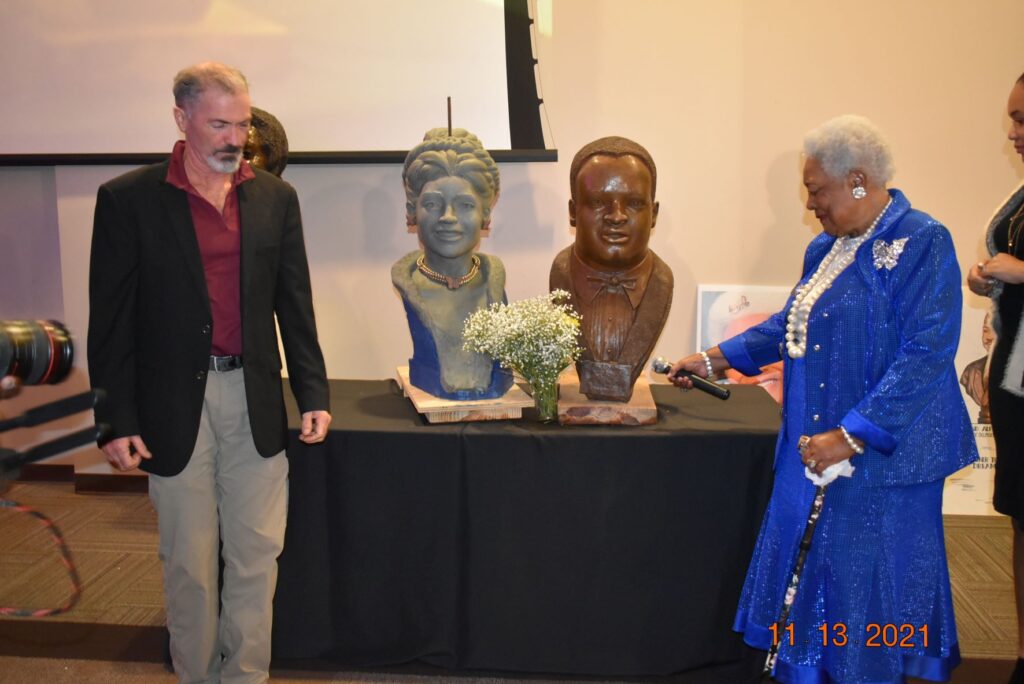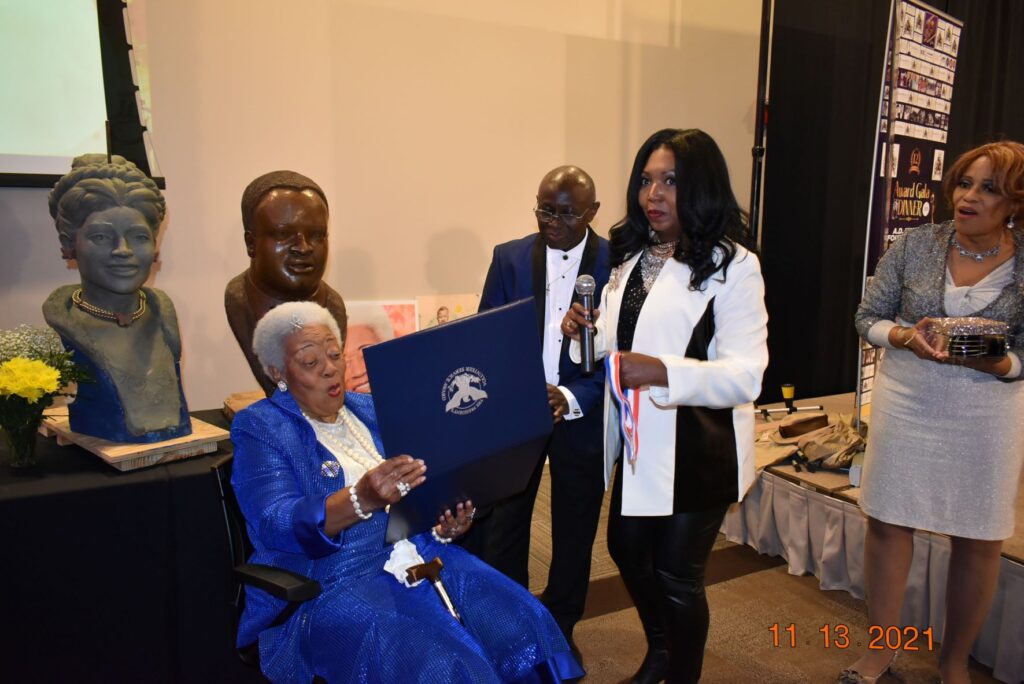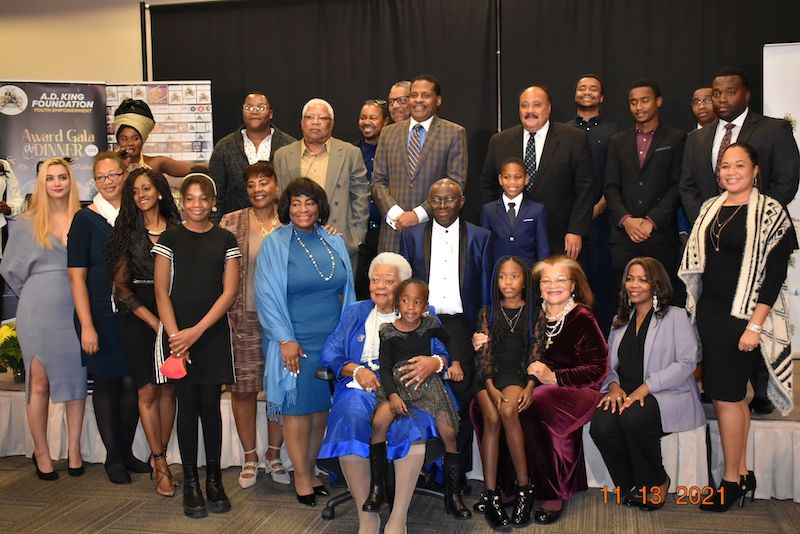 A D King Foundation Youth Empowerment Award Gala 2021 & The 90th Naomi King Birthday Celebration – YouTube
For more information about the foundation visit:
www.adkingfoundation.com , www.adkingfoundation.ning.com, www.facebook.com/Drbabs.onabanjo , www.youtube.com/Babsonabanjo Babs O Onabanjo, Ph.D.
President/CEO: A. D. King Foundation, Inc.
2505 Creel Rd
Atlanta, GA 30349 phone | 678-736-4933 cell: 770-873-9265fx