Happy Valentine's Day to one and all! We hope you will have something to fill loved about this year. These gifts are great to give to others, and to give yourself! We have many very cool items in this guide. Click a link below to jump to the section that will work best for your gifting needs or scroll through all our items to be inspired!
Items priced from lowest to highest in each section.
Sweets and Eats
Whoa Dough
Whoa Dough is the plant-based, gluten-free cookie dough bars made with real ingredients that'll satisfy everyone's sweet tooth–but without the guilt! It's a sweet and salty snack bar with a smooth texture – just like homemade cookie dough (and who doesn't love that?!). Packed with 4g of protein, 5g of fat, and 9g of sugar starting at only 140 calories, Whoa Dough is a convenient on-the-go snack! Dairy-free, gluten-free, non-GMO, soy-free, egg-free, vegan, kosher, and plant-based with no artificial ingredients. Check out the tasty flavors: Chocolate Chip, Sugar, Sugar Sprinkle, Peanut Butter, Peanut Butter Chocolate Chip, and Brownie Batter. Also comes in a variety pack.
Follow them on social media @whoadough today!
$9.99 (4-count) Buy now!
Molly Bz Gourmet Cookies
Molly Bz are oversize gourmet cookies infused with tasty alcohol extracts (without the alcohol) and crafted with imaginative, fun, and explosive flavor combinations–think maple buttercream meets real smokey bacon and whiskey flavoring! Or, how about chocolate and ground espresso mixed with rum flavoring? And don't get us started on our white chocolate, earl gray tea, lemon buttercream, and vanilla extract. Seven different cookie varieties in all! Cookies come individually wrapped in adorable gift boxes that look like little ovens. Perfect for everyone on your gift list!
Follow them on social media @mollybzcookies today!
$12.59 (3-pack box); $23.99 (6/half-dozen box); and $45.99 (12/Dozen box) Buy now!
Prospector Popcorn
If you are looking for a tasty gift this Valentine's Day, Prospector Popcorn has a long list of gourmet popcorn flavors to choose from. Prospector Popcorn is more than just a gourmet popcorn brand, but one that provides competitive and inclusive employment for people with disabilities. They sparkle and transform their passions into professions, while earning paychecks with competitive wages. Around 75% of its 125 employees self-identify with a disability. Prospector Popcorn currently has a Valentine's Day promo will run from January 16, 2023 to February 14, 2023, giving you a 15% discount on their new Chocolate Strawberry Popcorn and Sweethearts Pack of Three.
$17.00 Buy now!
Freshé Meals
This Valentine's Day surprise your guests with gourmet salad by topping it with a can of Freshé. This simple, ready-to-eat, globally inspired, small meals made up of sustainably sourced protein (wild caught tuna or Atlantic salmon) with fresh olive oil, savory herbs, spices and vegetables. Freshé is a meal you can eat wherever hunger finds you whether it's on a mountaintop or at your desk.
Freshé meals come in 6 delightful flavors:
Aztec Ensalada – Inspired by the fresh cuisine of the inland valleys of Mexico. Wild-caught tuna, red beans, succulent corn, sweet red peppers, and simmered onion.
Provence Nicoise – Classically French, ever so tasty. Wild-caught tuna, fire-roasted peppers, zesty herbs, potatoes, and olives.
Sicilian Caponata – Big on Mediterranean flavor and sunshine. Wild-caught tuna, butternut squash, fire-roasted vegetables, shaved almonds, and vibrant herbs.
Thai Sriracha – Reminiscent of the exotic bustle and aromas of Bangkok's open markets. Wild caught tuna, sweet and sour beans, crunchy peanuts, leafy greens, and hot Asian spice.
Moroccan Tagine – A savory adventure through ancient landscapes. Atlantic salmon, chickpeas, onions, roasted zucchini, quinoa, olives, lemon, carrots and fennel.
Barcelona Escalivada – A traditional Spanish smoky grilled vegetable dish. Atlantic salmon, roasted eggplant and peppers, quinoa, sweet onions, tomato, garlic and paprika. (Splash Magazines editor, Maria Densley's favorite flavor!)
$17.99+ Buy now!
Gourmet Gift Baskets
If your loved one is far away or you just want to surprise them with a package at the house, Gourmet Gift Baskets are the way to go. They have a variety of baskets themed for all year long. Their selection of Valentine's Days Gift Baskets ranges from candy to meats & cheeses, to drinks. You are sure to find the perfect option for your loved one! Splash Magazines editor, Maria Densley received their Peppermint themed basket over the holidays and loved everything inside!
$29.99+ Buy now!
TBJ Gourmet Emergency Bacon Jam
The perfect gift for the bacon lover in your life! TBJ Gourmet's Emergency Bacon Kit has everything a true bacon lover needs to satisfy their craving for all things bacon. From our savory Classic Bacon Jam to our Smoked Bacon Salt and Sweet Bacon Maple Sugar. Stock up on your bacon-filled goodies and spread the love with TBJ Gourmet!
Follow them on social media @TBJGOURMET today!
$38 Buy now!
Take me to the table of contents
Drinks
Steep Echo Olive Leaf Teas
Steep Echo is a collection of the finest all-natural olive leaf teas. Their line is made with olive tea leaves, leaving you with unique flavors that encourage you to drink up and come back for more. The compound Oleuropein makes this type of tea richer in nutrients, powerful antioxidants, and anti-inflammatory properties than green or black tea. It naturally boosts your immunity with every sip.
Check out the caffeine-free collection:
Ascent – A refreshing blend of antioxidant-rich organic olive leaf mingled with the spice of cinnamon that finishes with the smooth touch of vanilla and monk fruit.
Bloom – Leads with the fresh taste of herbs and peppermint and provides tasty hints of cranberry and licorice root, created to strengthen immune defenses and soothe throats during the cold and allergy season.
Hush – Employed as a digestive aid, Hush restores the spirit with a calming blend of organic olive leaf and the finest botanicals that soothe and aid in healthy digestion.
Repose – This floral blend is light-bodied, luxurious in smell, feel, and taste, and promotes rest and relaxation.
Tend– An antioxidant heavyweight, it is a fruity, medium-bodied blend that is delicious hot or cold.
$15 Buy now!
NOPE alt-tails
This Valentine's Day everyone can enjoy fun sips with NOPE alt-tails. Crafted with complex fruit and herbal flavors with zero booze, the premium beverages offer all the fun without the regrets. Texting your ex? Nope! Hangover tomorrow? Definitely a nope!
Founded by Beth Ann Shaffer, NOPE was made for those who want to change the way they chill, but want something different than sodas or seltzers. Unlike most non-alcoholic drinks, every can is under 100 calories and all ingredients are recognizable on the back of a Nope. They're also gluten-free, vegan and non-GMO! Below are their flavors:
Rosemary Vanilla Lemonade: Old-fashioned lemonade mingled with warm vanilla, a touch of honey, and a sprig of rich rosemary. (Splash Magazines editor, Maria Densley's favorite!)
Strawberry Basil Smash: A sophisticated blend of perfectly ripe strawberries, garden-fresh basil, and a splash of lime.
Mango Margarita with Jalapeño: An exotic blend of sweet mango, a hint of refreshing mint, finished with a spicy jalapeño kick. (NOPE's best-selling flavor!)
Raspberry Lime Ginger Beer: An invigorating fusion of sweet juicy raspberries, freshly squeezed lime, and a bold ginger finish.
$15.96 (4-pack) Buy now!
Mocktail Club
Not drinking this Valentine's Day? No problem! Mocktail Club creates healthy, refreshing drinks reminiscent of classic cocktails, but with a modern twist. Each of these sophisticated drinks, inspired by the founder's global travels, are created with functional benefits and include antioxidants and prebiotics for digestive health. (And if you are drinking, they make a great mixer!) Mocktail Club has four flavors to choose from:
Havana Twist is like a reimagined Mojito with Cucumber, mint, lime, apple cider vinegar and cardamom & cloves – and the feeling we evoke is summer on a tropical beach.
Bombay Fire is made with pomegranate, tea, chili peppers and has a back end spicy heat that is closer to the warmth of an Old Fashioned Bourbon cocktail.
Manhattan Berry is made with blackberry, pear, apple cider vinegar and ginger and tastes like a reimagined Berry Mule.
Capri Spritz is made with pomegranate, cranberry, apple cider vinegar and lemongrass with a hint of bitter and tastes more similar to an Aperol Spritz.
All offerings are non-GMO, gluten-free, and vegan for added goodness.
$16.95 for 4-pack Buy now!
Jøyus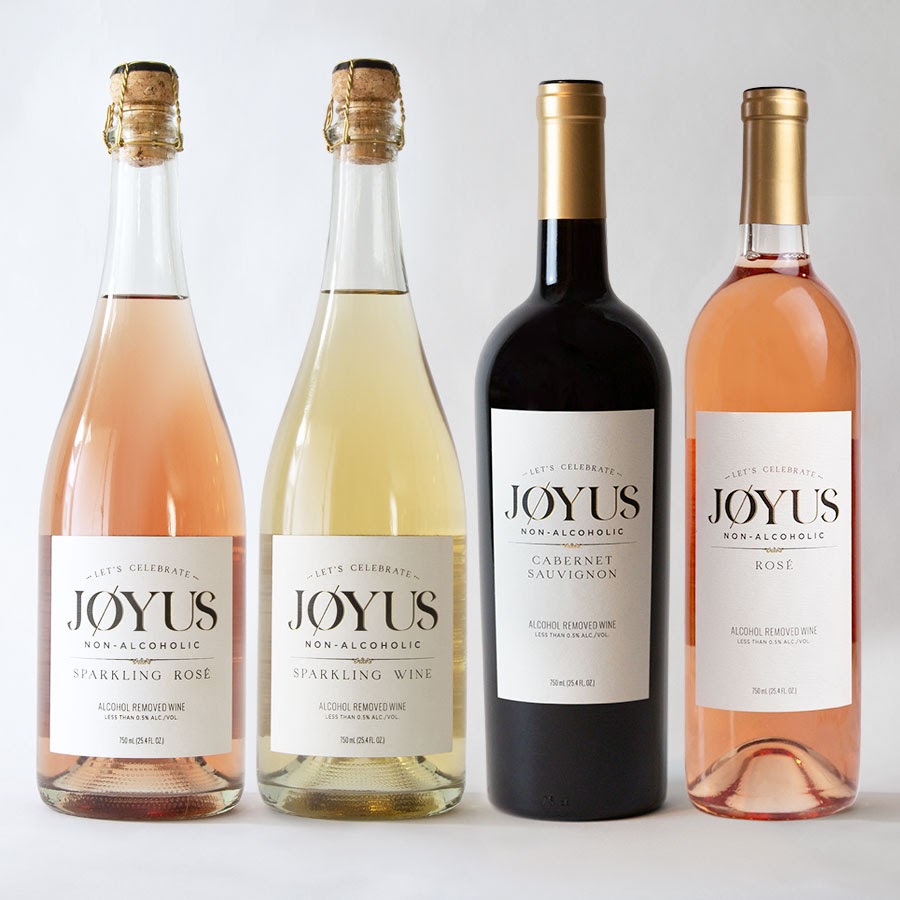 100% woman- and sober-owned, Jøyus doesn't have that overly sweet, or grape juice taste like other non-alcoholic wines. The delightfully dry and complex alcohol-removed wines won two awards at The San Francisco International Wine Competition and another at the International Wine and Spirits (IWSC) in London. It was also in PureWow's 10 Best Non-Alcoholic Wines of 2022, Taste-Tested for best still rosé, and recommended in Chilled Magazine for a dealcoholized wine option. The Jøyus mission is simple: help people everywhere on their sober journey. Maybe that's for an hour, a night, 9 months, or the rest of your life. No matter how long, no matter the reason, Jøyus's got your back.
$24.99+ Buy now!
Malfy Rosa Gin & Tonic
For any Galentine/Valentine get togethers see the ingredients below for an easy cocktail to impress your girlfriends which includes Malfy Gin Rosa, premium tonic water, garnished with a pink grapefruit wheel and rosemary sprig. Malfy is distilled with fine botanicals including hand-picked juniper, Italian lemons, pink grapefruits, oranges and married with Italian water, Malfy is a truly unique gin and is the epitome of Amalfi life; a world of vibrant colors against a spectacular backdrop of sun and sea. Malfy invites friends to enjoy "La Dolce Vita' – the sweet art of doing nothing.
Ingredients:
1 part Malfy Gin Rosa
3 parts premium tonic water
Pink grapefruit wheel and rosemary sprig
Method:
Build ingredients in a copa glass over cubed ice + gently stir to combine
Garnish with a wheel of pink grapefruit +a sprig of rosemary
$26.95 Buy now!
Take me to the table of contents
For Children and Families
Dash Love Mini Waffle Maker
Say how you feel at breakfast with the Dash Love Mini Waffle Maker! This mini has a plate with Xs, Os, and hearts in a pattern, ideal for making a memorable breakfast for a special someone or sharing the love with friends and family. The classic 4" Dash Mini Waffle Maker shape heats quickly and evenly, and the nonstick surfaces deliver perfect, golden mini waffles every time. With two nonstick plates, cleanup is a snap: just wipe down the Love Mini Waffle Maker and store—the compact size fits easily in a kitchen cabinet or drawer.
$12.95 (on sale) Buy now!
Buddha Board
Find time to de-stress and relax this Valentine's day with the Buddha Board. Just use water to create beautiful designs or to get your mind off of the busy day. A mess-free activity to calm the mind and rest the eyes. Perfect for anyone on your list!
$17.95+ Buy now!
Green Kid Crafts
Engage your little ones this Valentine's Day (and all year long) with a subscription to Green Kid Crafts monthly boxes. Each box contains 4 to 6 Science and Art activities, and a 12-page magazine to encourage creativity and learning. This is a STEAM learning kit the family can enjoy together! Each month features a new theme and subscribers get exclusive extras in their inbox. Choose between the Discover Science & Craft Subscription for ages 5 – 10+ or the Junior Science & Craft Subscription for ages 3-5.
*Please note the below link is an affiliate link, which means Splash Magazines will get a small kick back from your order. It's a great way to show us your love this Valentine's Day!
$29.95/month Join Today
Baby Starters – The Gnome in Your Home Book Set
The Gnome in your Home: A Tradition of Kindness is a picture book that tells the story of a group of gnomes who learn they have a special gift of kindness to share. Even though they are small their kindness can make a big difference. The book along with the soft 9″ gnome toy can become part of a new family Valentine's Day tradition to help inspire everyday kindness.
As a bonus included are 30 removable Kindness Cards to help you get started. These are examples of kind deeds for the whole family. Use the blank cards to come up with some of your own kind acts.
$29.95 Buy now!
Gel Blasters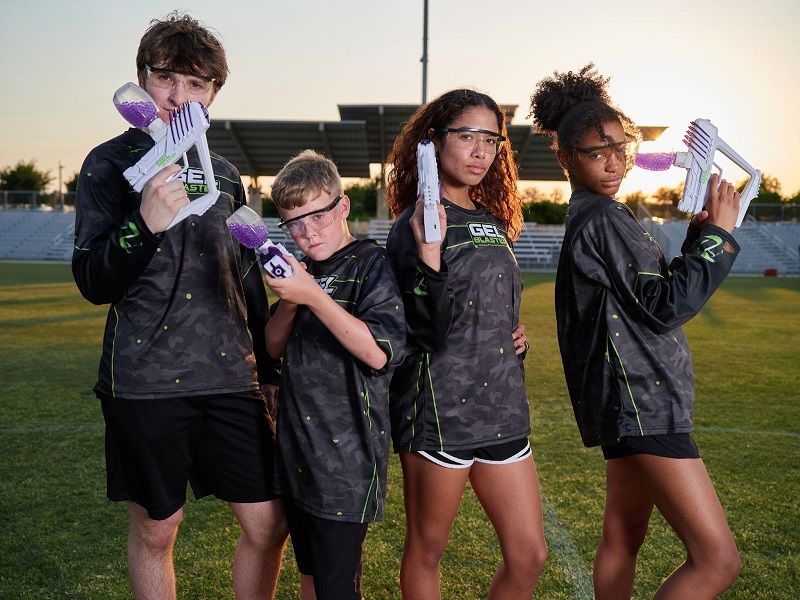 Looking for something fun for the whole family, that has little to no mess, check out the Gel Blasters today! They come in a variety of different styles, and blast non-toxic, eco-friendly gelets! The beads disintegrate on contact and leave no stain, no mess, and no cleanup. Move away from screens and bring the video games to life, with the safe easy to use Gel Blaster. Each blaster includes protective eyewear.
$44.99+ Buy now!
Cuisinart® Frozen Yogurt – Ice Cream & Sorbet Maker
Delight the whole family with homemade ice cream and sorbet this Valentine's Day! Now you can make your favorite frozen yogurt at home in just 20 minutes or less! The fully automatic Cuisinart® Frozen Yogurt – Ice Cream & Sorbet Maker lets you turn ingredients into a delicious and healthy frozen treat with no fuss and no mess. Simply add your ingredients to the bowl, press ON, and the machine does the rest!
$69.95 Buy now!
iLive Indoor/Outdoor Dual Bluetooth Speakers
The iLive Indoor/Outdoor Dual Bluetooth Speakers are perfect for indoor or outdoor, giving you a 360° full-bodied sound regardless of the setting. The pair of bluetooth speakers include removable stakes, so you can place your music in any position to make sure everyone enjoys the music. If you are outside for an afternoon event, the solar panels will make sure your speakers stay charged and they are also waterproof if you forget to bring them in. If you are looking for speakers for every situation, these are the speakers for you.
$69.99 Buy now!
Take me to the table of contents
Fashion
LazyOne's Heart Jammies for the Whole Family!
LazyOne's NEW heart pajamas are perfect for a night in with the whole family. Designed with soft (100% combed cotton knit) and durable fabric, these preshrunk pajamas also feature a no-fade design so they will last… just like your love for each other!
Various prices. Buy now!
Tagua Heart Earrings – Red from Love is Project
Plant the seed of LOVE! 500 years ago, the Inca collected Achira seeds for use in jewelry, rosaries, and musical instruments. We paired these ancient seeds with Tagua nuts, indigenous symbols of harmony and tranquility.
Love Is Project empowers thousands of female artisans in developing countries around the world through fair wages, healthcare, education, and more, paving the way to a positive future ahead.
Follow them on Instagram ( @loveisproject ) or Twitter ( @L0veisproject)
$25 Buy now!
Gus & Violet Handbags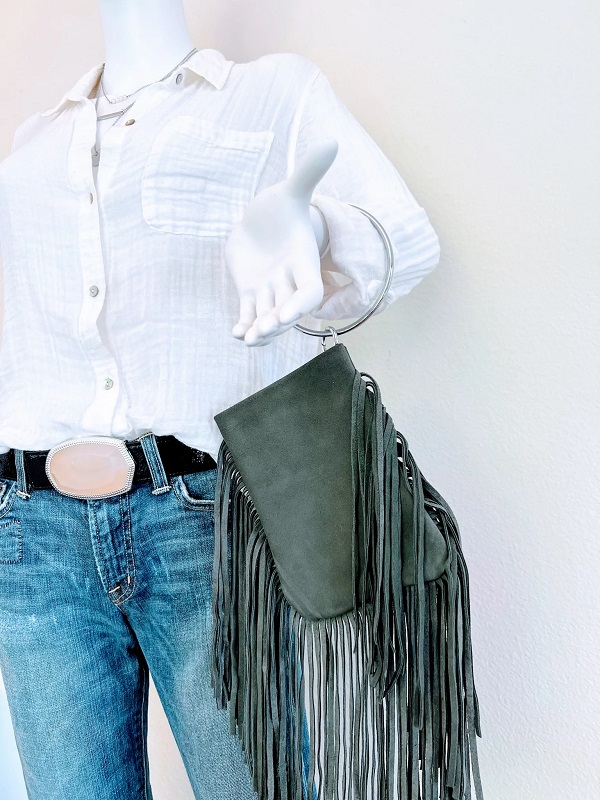 Gus & Violet has an innovative line of handbags and belts has interchangeable hardware to fit your fashion vibe. This suede fringe handbag in gray or nude can be paired with a chain strap for a crossbody look or clip on a bracelet handle for a convenient, modern carrying option. All hardware available in gunmetal, silver or gold. Build your bag based on your needs.
$85 Buy now!
Take me to the table of contents
Beauty and Health
Love Flutter from Bella & Bear
Love Flutter body butter can put you in the mood for romance in a hurry. This rich moisturizing formula from Bella & Bear, is an all-over body butter that is especially great on feet, hands, elbows, knees and any other spot that need special attention.
$8.99 Buy now!
Marie Originals Skin Care
Sensitive skin can be a pain to live with, but with Marie Originals skin care products relief can be had. Specially formulated for sensitive skin, the Eczema/Psoriasis soap is gentle and soothing, yet powerfully effective in reducing itchy, irritated skin caused by eczema and psoriasis.
Marie Originals is revolutionizing the OTC pharmaceutical space by identifying natural alternatives that match or exceed the efficacy of traditional drug products. With the support of modern-day science and equipment, natural remedies can heal the body and eliminate the need for traditional synthetic treatments.
$12.49 Buy now!
Crushed Pearl Translucent Setting Powder
This setting powder layers beautifully over makeup and will help to keep your foundation in place. It gives your skin a matte and silky finish, reduces shine, and conceals the look of pores. What makes this light and soft setting powder extra special is that it is actually very beneficial for your skin. Unlike other conventional setting powders, which primarily consist of chemical ingredients like talc, pearl powder contains amino acids. Amino acids stimulate skin cells to produce collagen, promote cellular repair and hydration, and protect skin from pollution and outside elements. These proteins give your skin a glowing appearance. In traditional Indian and Chinese medicine (or Ayurveda), pearl powder is held in high regard for its adaptogenic, calming, and anti-aging benefits. Size: 1oz (30ml)
$21 Buy now!
Bio-Energized Love Potion: Limited-Edition!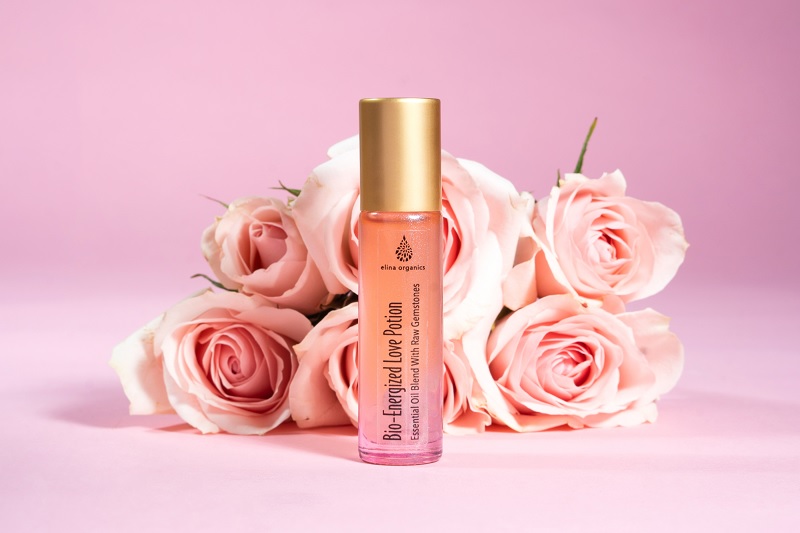 Bio-Energized Love Potion contains a classic, exquisite blend of aphrodisiac pure therapeutic-grade essential oils, including jasmine, rose, orange blossom, vanilla, frankincense, sandalwood, and ylang-ylang. It is mixed with raw gemstone crystals to fuel unique energy into this bio-energized potion. You can use it straight on your skin and even over your delicate lip area. Notice how this Bio-Energized Love Potion attracts more love and happiness into your life! For a long list of adult themed products, visit: Mega Pleasure.
$32 Buy now!
Gemini Beauty's Daily Brightening Moisturizer
Meet Gemini Beauty: a fresh face in the skincare market created by a teenager dedicated to helping individuals become more comfortable and confident in their own skin. Their Daily Brightening Moisturizer is crafted with fruits and teas, including Lychee, to be gentle enough for all skin types while giving you that dewy glow.
$40 Buy now!
Take me to the table of contents
Pets
Puffer Hug Dog!
Doggy puffer scarf provides extra warmth and a touch of style. It includes decorative pockets and is made with 100% nylon and vegan leather. Show your pup some love and keep them warm as temperatures stay low! Detachable leather strap creates a customizable fit. Doggy puffer scarfs are available in large and small sizes. Best of all, you can get a matching scarf for yourself!
$19.99 Buy now!
Owala Pet Bowl
The Owala Pet Bowl is made with stainless steel that's built to last, a non-slip base that makes lapping up water effortless, and a circular design that makes it easy to approach from any angle. Available in four colors and two sizes (3-cup and 6-cup capacity).
$27.99+ Buy now!
Love Pet Collar from Love is Project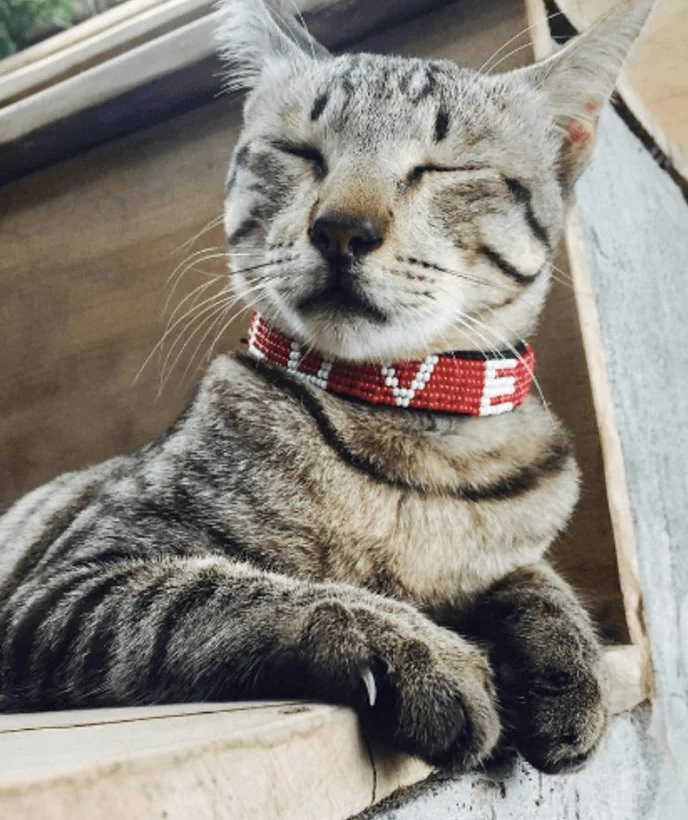 Show the world how much you love your furry friend by gifting them one of our eye-catching pet collars emblazoned with the word LOVE. Our pet collars come in 3 sizes, perfect for dogs & cats! Each collar is made with high quality, reinforced leather on the inside and is hand-beaded on the outside, making it the perfect accessory for your 4 legged friends!
Love Is Project empowers thousands of female artisans in developing countries around the world through fair wages, healthcare, education, and more, paving the way to a positive future ahead.
Follow them on Instagram ( @loveisproject ) or Twitter ( @L0veisproject)
$70 Buy now!
Take me to the table of contents
*Photos courtesy of respective companies. We were not paid to promote these items, though many of the companies chose to send us the product prior to (and after) the publication of this guide.
Feature image by Jesse Goll on Unsplash