Viking Train, Wine and Wildlife was the designation of our optional tour during our visit to New Zealand and Australia on the Viking Orion ship on a trip entitled Australia and New Zealand. It was everything they said and more. Steps away from our ship, we boarded our comfortable bus with about 50 fellow travelers and began with a ride through Melbourne complete with commentary from our charming and knowledgeable guide Shelly.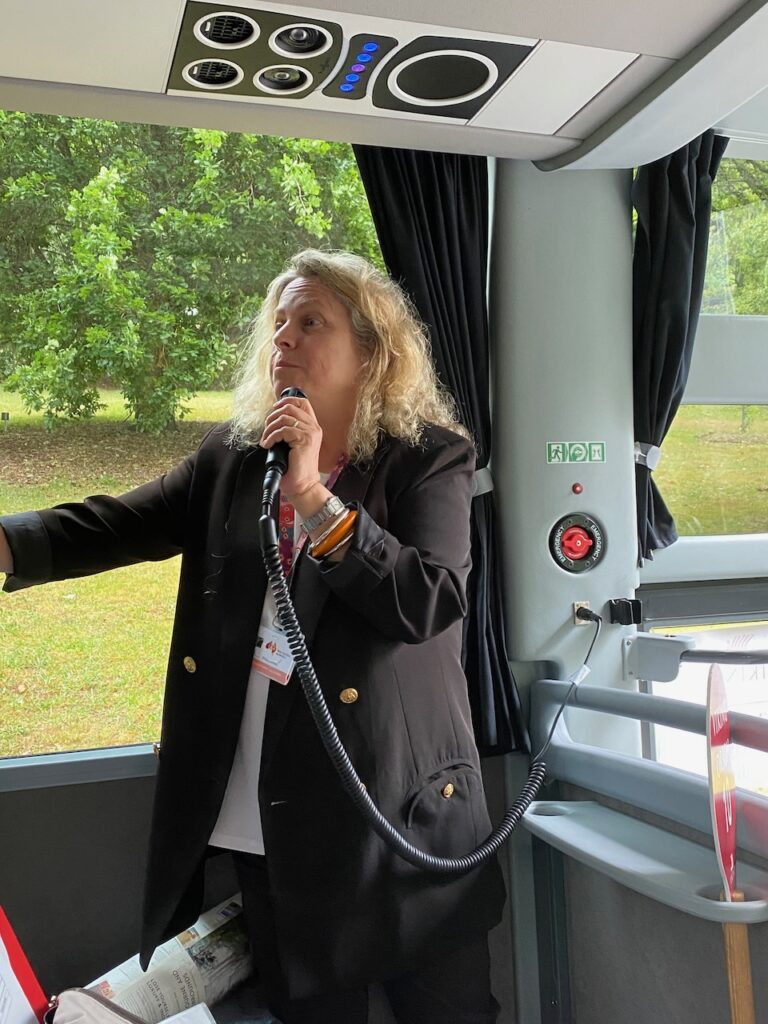 She described Melbourne as a great place to live as she pointed out landmarks including the famous Rod Laver Arena, the main venue for the Australian Open. She explained that Australians basically live and breathe sports in this multicultural multi-ethnic city. As we rode to our first stop, Shelly filled us in on much of the history of the country
PUFFING BILLY!
We had opted for a ride on a century-old steam train known as "Puffing Billy" which would transport us through the Sherbrooke Forest, a rainforest noted for its native 'Mountain Ash' trees, a form of eucalypt and the tallest flowering plant in the world. We puffed our way past lush vegetation and picturesque valleys as we traveled to our stop at Lakeside. Along the way, the locals waved to us as we chugged along
.
Passionate and knowledgeable volunteers told us that the trains were build in 1900 to serve the local communities. They carried anything from passengers to timber, livestock, potatoes, and plants. Following the 1953 landslide, the train could not operate. The government planned to shut it down, but the population didn't allow that to happen. Volunteers championed the cause and the train continues to attract locals and tourists.
ROCHFORD WINES
Next, we were driven to Rochford Wines for a wine tasting and lunch. Rochford Wines not only contains a winery and restaurant but also features an outdoor pavilion that is home to concerts and other special events. It is located in the Yarra Valley which is also the home for other well known wineries.
Our group enjoyed a wine tasting featuring four wines complete with the appropriate cheeses and fruits. Our host reviewed the type of grapes used to produce each wine. Then came a delicious two course meal featuring a choice of beef, chicken, fish or eggplant. We indicated which of the wines from the tasting we preferred and our servers kept our wine glasses full. Many in our group purchased wines to bring home.
After lunch and a visit to the wine and gift shop, it was time to visit some of the original creatures of Australia at the Healesville Sanctuary. The facility is home to more than 200 species of native Australian animals some of whom face the danger of extinction. This not-for-profit sanctuary also includes a hospital where injured animals are treated.
We were able to get fairly close to a bunch of kangaroos and the rare tree kangaroo. A Koala bear was happily foraging in his tree. The rare platypus was in a specially darkened area as they are nocturnal animals. We were cautioned not to use flash on our cameras.
After spending about one and one half hours at the Sanctuary, our bus headed back to Melbourne and the waiting Viking Orion. Shelly continued her dialogue reviewing such items as Australian education, taxes, and medical facilities.
We learned a great deal about the Melbourne area, especially from our guide, and felt Viking did a nice job in organizing this tour.
Article by Burt Davis and Dianne Davis
Photos by Burt or Dianne Davis