By Kathy Carpenter
"For all our family complexities, and wild aspirations, we're just people in the end: frail, flawed, and trying our best." Barry Edelstein – The Old Globe theatre presents, "Destiny of Desire," written by Karen Zacarias.Telenovelas are watched by over two billion people in the Spanish speaking world regularly. Destiny of Desire is a jubilant theatrical masterpiece that exudes humor, audacity, and unapologetic boldness, providing an exceptional source of entertainment for our time.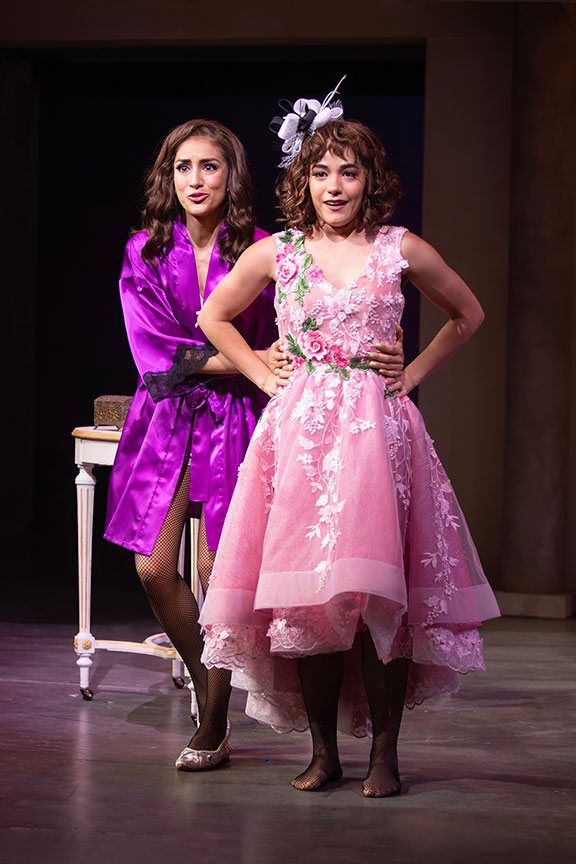 Telenovelas are typically characterized by their focus on melodrama, romance, and conflict. They often feature complex plots and characters, and run in a predetermined amount of episodes, they end. As compared to soap operas that move from one story to another, and is a never ending process.
In the enchanting town of Bellarica, Mexico, Destiny of Desire unfolds on a rainy night, where fate and mischief intertwine. As two babies enter the world, a whimsical and lighthearted tale of serendipity takes shape. Motivated by the self-centered desires of a wealthy woman, the infants are deliberately swappedred to soap operas in America that run for years and years moving , setting off a chain of unforeseen events. The weak baby defies the odds and survives, unknowingly embarking on a remarkable journey, their lives intricately entwined. As destiny weaves its magical tapestry, these two individuals unknowingly walk in each other's shoes until their paths eventually converge. It is at this pivotal moment that the true story unfolds, captivating hearts and minds with its spellbinding twists and turns.
Destiny of Desire, directed by the esteemed Ruben Santiago-Hudson, Tony award-winning actor for "Seven Guitars," and featuring the exceptional choreography of Lorna Ventura, presents an extraordinary production that allows the phenomenal cast to showcase their remarkable talents in singing, dancing, and acting. This epic theatrical experience surpasses expectations.
The cast of Julio Augustin, Yesenia Ayala, Carlos Gomez, Mandy Gonzalez, Tito Livas, Bianca Marroquin, James Olivas, Al Rodrigo, Emilio Suarez, and Nancy Ticotin delivers an outstanding performance, working seamlessly together as a cohesive team. Their collective strength brings each character to life, capturing the audience throughout the show.
One particular standout is James Olivas, who portrays Sebastian, a heartthrob that instantly captivates the female audience members. Olivas's mesmerizing voice and his romantic duet with Yesenia Ayala create an unforgettable and enchanting sensation.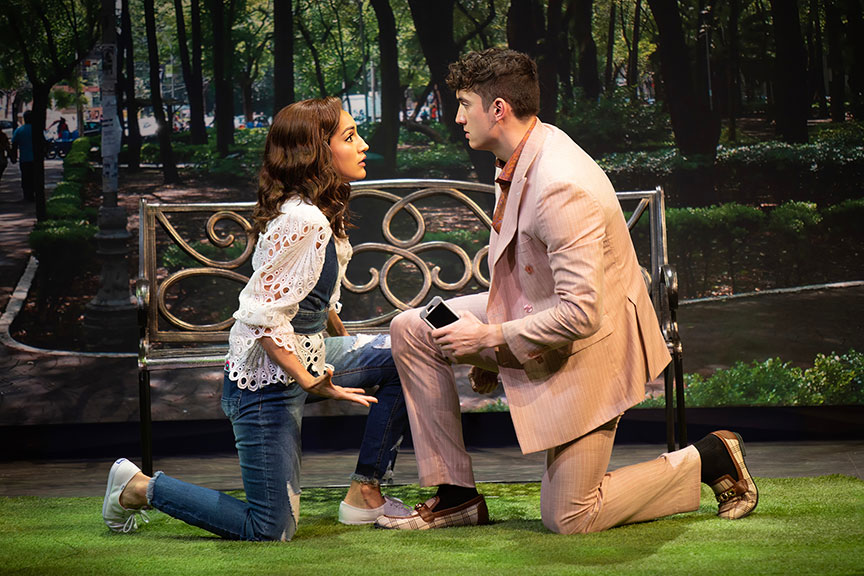 In conclusion, Destiny of Desire offers a delightful evening of entertainment, catering to both Telenovela enthusiasts and lovers of musical theater. With its superb cast, engaging storyline, and the perfect blend of drama and music, this production guarantees a night filled with laughter, passion, and unforgettable moments.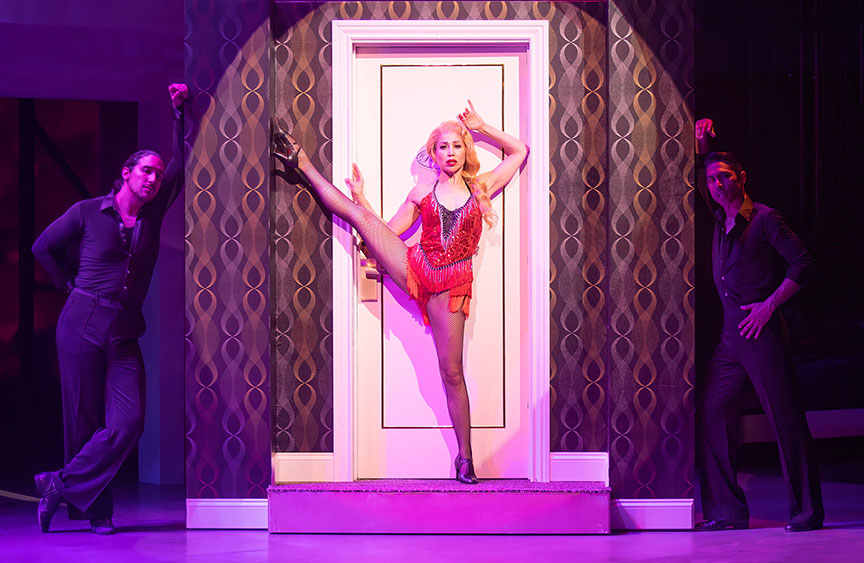 Destiny of Desire
May 19 – June 25, 2023
The Old Globe
Donald and Darlene Shirley Stage
Conrad Prebys Theatre Center
Balboa Park
619.234.5623