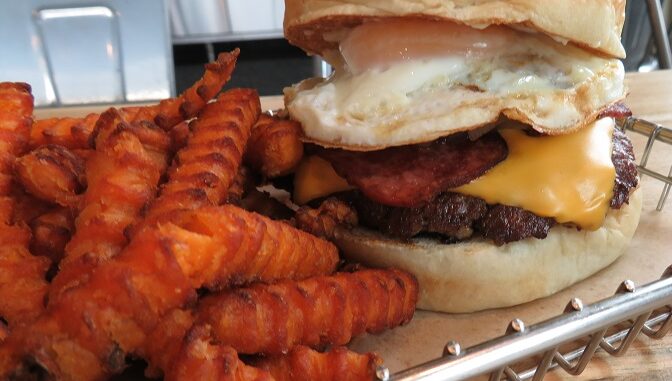 Burger Boss lives up to their name, they truly make you the "Boss" of your burger, giving you a long list of quality ingredients that allow you to get creative. The toppings are fun and allow you to individualize your burger, but with Burger Boss, the patty is what sets them apart from the rest of the countless burger joints that don't measure up to Burger Boss. Their grassfed patty is a level of quality that other restaurants don't serve up and one bite in the difference and quality will bite right back at you.
Like most things in life, everything is not created equal. When it comes to beef and the hamburger patty, these are definitely not created equal and Burger Boss bases their entire restaurant on this theory. You can taste the difference between the Burger Boss grass-fed patty and other burgers immediately, but the taste is not the only difference. Grass-fed beef has significantly more omega-3 fatty acids and more conjugated linoleic acid (CLA) than grain-fed beef which can all lead to reducing heart disease risk and healthy fats are shown to help keep blood sugar levels at a healthy level. The Grass-fed beef is the focal point of the menu, but Burger Boss also has other protein options including 100% all-natural ground turkey breast, a black bean patty, and 100% all-natural crispy chicken sandwich. If you do avoid meat, you are going to love the black bean patty, as it is made in-house fresh every single day with real ingredients.
Boss Burger is always looking to add items to make its menu more diverse and provide more options for you, and its new shareable lineup does just that. They recently added some great appetizers that pair wonderfully with their assortment of sauces, including crispy chicken bites, crispy green beans, and mac & cheese bites. The crispy green beans are just as described, lightly breaded and they pack a big crunch with each bite, but with their version, the green bean does not get lost in the breading. The green bean itself comes across as fresh and crispy. The mac & cheese bites are flawless in preparation, inside the breaded casing, you are given a cheesy and moist version that everyone loves from this dish. Then it is a perfect two bites, not messy at all and then it comes with a rich and tasty cheese sauce.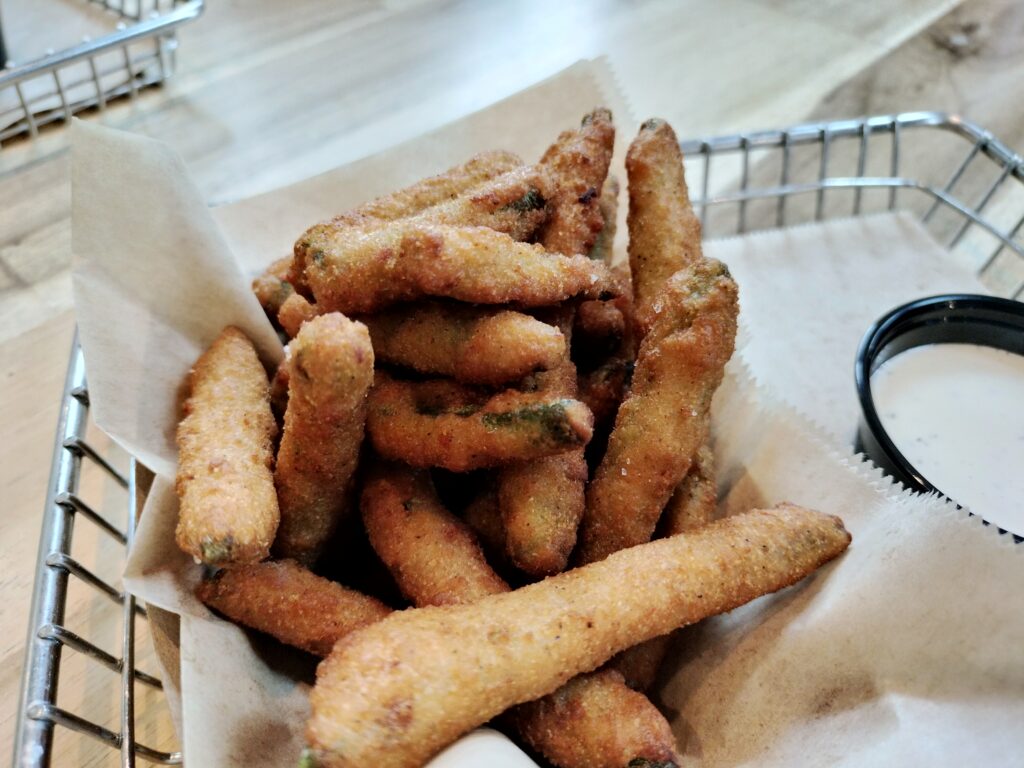 If you are going to have a burger and fries, an ice-cold beverage is just to pair with your meal. Burger Boss again does pour the ordinary, they put Stubborn Soda on tap and also created their fresh lemonade, iced tea, and coffee flavors for you to choose from. Stubborn is a soda brand that does not use artificial sweeteners, flavors, or high fructose syrup and has tasty flavors including agave vanilla cream, root beer, and black cherry tarragon. The Boss Burger's fresh drinks include mint lemonade, mango black tea, and a salted caramel latte with oat milk, just to name a few, but the selection list is lengthy and tasty.
Burger Boss might have a lot of options, but they have made ordering great food as easy as possible. Your favorite Burger Boss restaurant can order at their easy-to-use kiosk, or the old-fashioned way by placing the order with one of the great members of their staff and finally, their app. All their tasty options are right there on your phone and you can either grab it and go or enjoy the wonderful settings inside the restaurant if you stop in the Tustin location, they have televisions to make sure you are looking for the latest sporting event, you won't miss a second.
If you are looking for a burger that will entice you with just a patty that all by itself gives you a memorable bite, Burger Boss is a must-experience spot. The burger is just the beginning with Burger Boss, as they will keep you coming back with fresh ingredients that make your burger combinations almost endless. Burger Boss finishes things off with creativity throughout the rest of the menu while never resting on their laurels, as they keep looking for that next great new flavor to share with their guests.
For more information, visit: Burger Boss