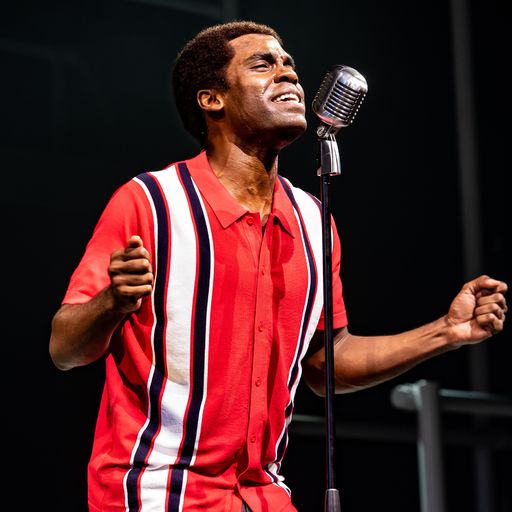 Personality, Stagger Lee, Lawdy Miss Clawdy, these are the unforgettable, popular songs you love and know. Now you can become familiar with Mr. Personality, Lloyd Price's sobriquet. He was a national hit maker and the 1998 Rock and Roll Hall of Fame inductee, you do not know. Price had an amazing, prolific career. His start was equally astonishing. He was the first teenager to sell over a million records and earn a Gold Record in 1952 with his initial recording Lawdy Miss Clawdy.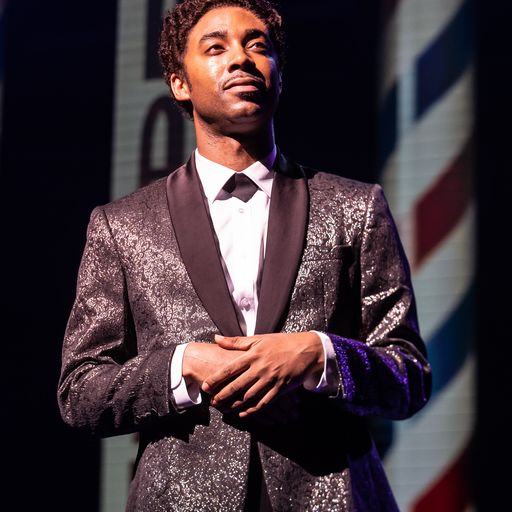 Personality The Lloyd Price Musical is not to be missed. B. Jeffrey Madoff originally one of the top ten fashion designers in the United States, an award-winning film and video producer and director wrote the book on Price's life after interviewing and collaborating with Price just before he passed away in 2021. Madoff tells of Price's triumphs and travails in a first-person narrative style. This story is a testament to one man's talent and persistence despite the unjust Jim Crow Southern laws enforcing racial segregation. Lloyd Price overcame discriminatory obstacles over and over again. He bridged the gap between Whites and Blacks through his popular music and charming character. From the most obscure humble beginnings in Kenner, Louisiana Lloyd Price rose to unheard-of heights in music and business. He and his partner Logan bought a club called Birdland on Broadway in New York City across from the Ed Sullivan Theater. The first African American nightclub above Harlem. They renamed it TurnTable. Price appeared on stage in 1959 performing Personality on the Ed Sullivan Show. After his partner was violently murdered in the club Price did not fold. He was the first recording artist of any color to found his own record label Kent Record and Double L (Logan & Lloyd).
The original Director Sheldon Epps of this new jukebox musical which premiered at People's Light Theatre in Malvern, Pennsylvania 2022 is directing this soul-stirring production in Chicago. Saint Aubyn after starring in the original reprises his role as Lloyd Price at the Studebaker. He is a phenomenal talent. His performance, dancing, and singing are outstanding. His charisma, engagement, and interactions with the audience transform him into Mr. Personality. Darian Peer in the Chicago cast as a young Lloyd is masterful and plays well onstage with Aubyn as the narrator. Peer displays just the right naivete to mirror Lloyd's humble beginnings before becoming an overnight star. Alexandria Reese who is cast in dual roles as Emma, the wife, and Erma Franklin (Aretha Franklin's Big Sister) is an exceptional vocalist, dancer, and beauty. I personally loved Stanley Wayne Matthis's portrayal of Harold Logan Price's friend and partner. He plays an irascible character, constantly spouting philosophical life cliches and adding to the humor of any difficult conflict on stage. Christian Denzel Bufford should be commended for his versatility. He aptly played the roles of Sam Cooke, Robert Elliott, and Earl Palmer the afternoon I saw the show.
Act Two explodes on stage. Miles Boone opens this scene as Little Richard with all his glitz, sparkle, and bravado belting out Tutti Frutti. He makes you want to stand up and dance. Wig hair, make-up design by J. Jared Janas, and costume design by Raquel Adorno set the glamor of stardom along with reflecting the historical decades of fashion change. The ensemble provides vibrant, stellar performances. Choreography by Edgar Godineaux is flawless. The moves and music thanks to Shelton Becton Music Supervisor will so entertain you. The band's accompaniment is perfectly in synch and sets the mood for this spectacular production. The songs and story behind the genius and life of Lloyd Price need to be told. His legacy needs to be remembered. In the finale, the audience is invited to sing along with the oh-so-familiar lyrics and the exceptional cast. We did so loud and proud.
The Studebaker Theater known as a jewel of Chicago theater since 1898 is located across from Grant Park on the first floor of the Fine Arts Building at 410 South Michigan Avenue. A multi-million dollar upgrade in technology, state-of-the-art lighting, and sound systems completed in 2022 adds to audience viewing and listening pleasure. The Studebaker is a regal intimate setting with 600 seats and its original gorgeous, intricate ceiling and side panels. Parking is available at Grant Park with ticket validation at the box office for $13.00. Tickets for Personality The Lloyd Price Musical are available at PersonalityMusical.com Personality The Lloyd Price Musical runs from June through September 3, 2023. Tuesday through Saturday performances are 2 hours with a 15-minute intermission at 7:30 p.m. There is a matinee on Wednesdays and Sundays at 2:00 p.m.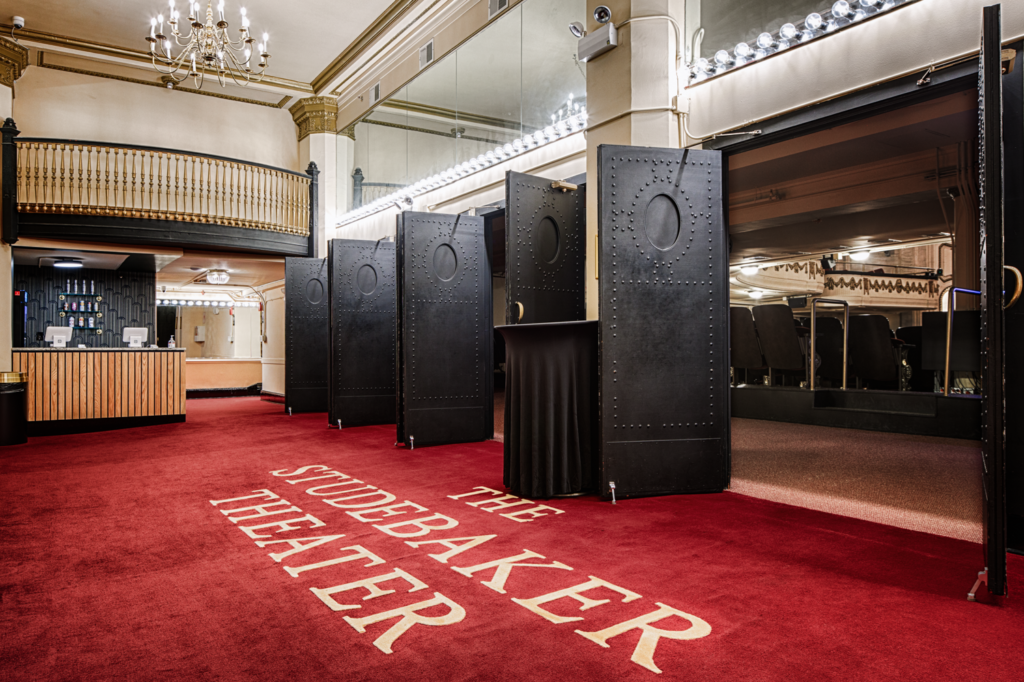 Photos: Courtesy of Liz Lauren and Cathy Taylor Public Relations, Inc.