The Remy Bumppo Theatre Company presents Blues for an Alabama Sky, written by Pearl Cleage and directed by Mikael Burke, through October 15, 2023, at Theater Wit, 1229 W. Belmont Ave.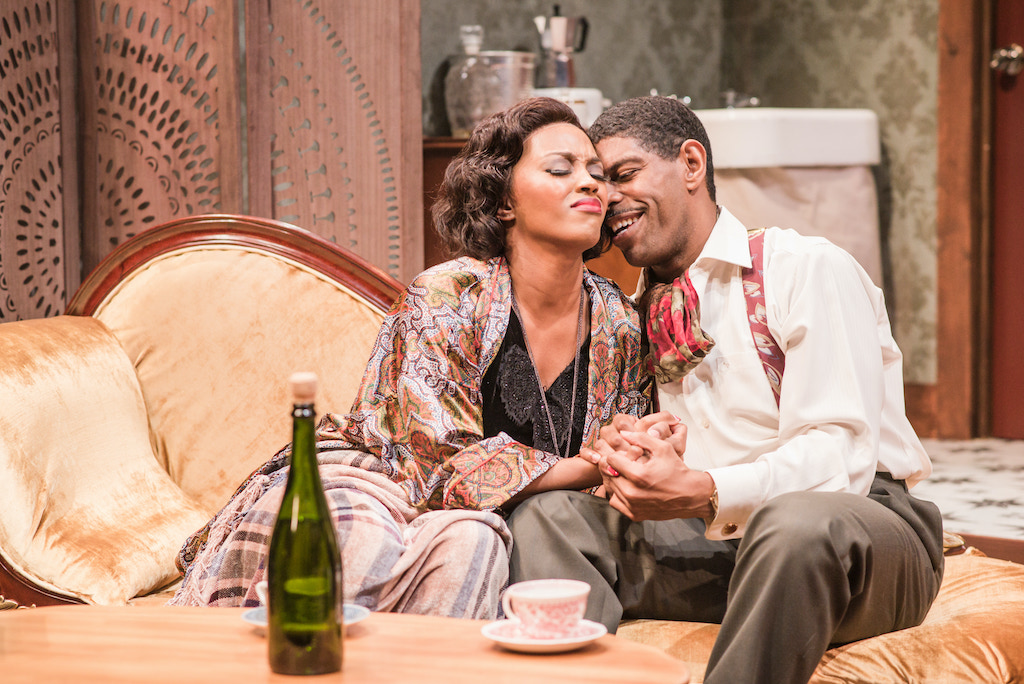 Set during the Harlem Renaissance era, Blues For An Alabama Sky is a story that demonstrates how faith can take you where you want to go, fear can cause you to lose all you have, and courage will propel you to stand your ground. 
When Angel (Tiffany Renee Johnson) loses her job as a Jazz Singer at the Cotton Club, her best friend Guy (Breon Arzell) attempts to rescue her from old behavior patterns. Guy dreams of moving to Paris to become a costume designer for Josephine Baker and plans to take Angel with him. Their neighbor Delia (Jazzlyn Luckett Aderele), a young social worker who desires to open a clinic for women, wrestles with the notion of falling in love with Sam (Edgar Sanchez'), a middle-aged doctor who loves to drink. Delia and Sam work together to open the women's clinic in Harlem as their love for each other blossoms.
Guy works tirelessly to support both himself and Angel while still clinging to the faith that Josephine Baker will send for him. In his heart, it will only be a matter of time. When Leland (Ajax Dontavius), a mysterious southern gentleman from Alabama, comes calling for Angel, she sees it as an opportunity to live the kept lifestyle she desires. Blinded by what she wants, she ignores the warning signs in hopes of not having to struggle anymore. 
Director Mikael Burke did an excellent job bringing this story to life. The costumes and scenery felt authentic to the era. Overall, the acting was good. I highly recommend this production. Regular performances run Thursdays – Saturdays at 7:30 p.m. and Sundays at 2:30 p.m. Discounted two-show subscriptions are available at RemyBumppo.org. Single tickets are $10 – $52. Groups of 10 or more may call the Theater Wit Box Office at 773.975.8150 to receive group discounts and make reservations. 
Photos by Nomee Photography