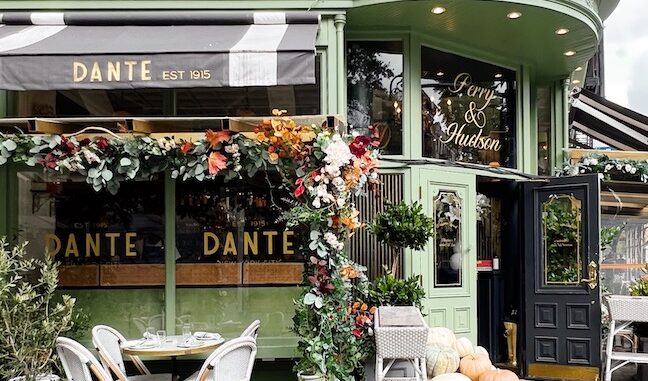 By Deirdre Gartner
There is an intangible, imperceptible shift in the air—but make no mistake, it's there. Autumn
in New York is officially here, debuting her annual collection of breathtaking beauty. It is truly
the most magical time in the city and with so many events going on it's hard to narrow down to
a handful, but here are some of my favorites. Cheers to fall festivities and Halloween happiness.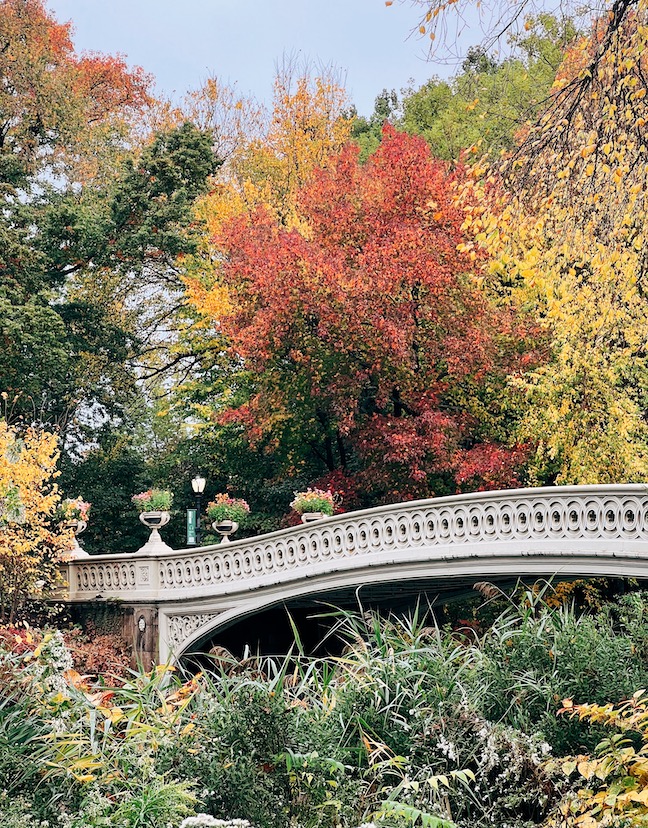 Central Park – Trying to describe the singular sensation that is Central Park is like trying to
describe, well life itself! Each of the park's 843 acres is a most coveted haven from the madness
of Manhattan, containing a treasure trove of art, entertainment, culinary delights and people
watching. From late September through November natures magic takes over turning the park
into a burst of fall fabulousness with bold and bright swaths of orange, red and gold. Bundle up
and have a picnic on Cherry Hill, take a spin on the carousel, a selfie on the iconic Bow Bridge or
in front of any one of the 70 sculptures scattered throughout the park. The park also offers a
variety of kids activities and Halloween events, but the grand finale of their fall celebrations is
the Pumpkin Flotilla taking place on October 26 th , when a collection of illuminated, carved
pumpkins will be set afloat on the Harlem Meer. Quite a sight to behold!

Union Square Farmers Market – Pull on your coziest sweater and head to the Union Square
Farmers Market. With a profusion of late summer produce, apples, bittersweet, fresh-made
donuts, bales of hay, cornstalks and naturally pumpkins of all sizes, shapes and colors, it is a
sight to behold that often makes me feel as if I'm in the middle of a pumpkin patch on the
North Fork of Long Island, not smack in the middle of Manhattan.

Snap a selfie at the South Street Seaport pumpkin installation – It's officially Autumn in NYC
when the famed pumpkin display arrives at the South Street Seaports Pier 17. The massive
display made with hundreds of individual pumpkins frames the Brooklyn Bridge and makes for
the perfect fall photo. While your down there, grab lunch, dinner or cocktails at one of the
many amazing dining spots within the Tin Building.

Ghost Tours at the Merchant 's House Museum – Door's slam, floorboards creak, voices call
into the dead of night at what is called "Manhattan's Most Haunted House". Hear tales of
decades of otherworld activity and the story of the Treadwell family that lived at 29 East 4th
Street for 100 years on one of the Merchant 's House Museum's candlelight ghost tours.
Merchant House Museum, 29 East 4th Street www.merchantshouse.org

Afternoon Tea – When the crisp autumn air arrives, I love to get dressed up, grab a couple of
friends and head out for an elegant afternoon tea party. Is there anything more satisfyingly
decadent than a leisurely afternoon spent sipping a warm cup of tea while eating finger
sandwiches, tasty desserts and of course scones with jam and cream? Three of my favorite
spots are: The Whitby Hotel, 18 West 56 th Street, Baccarat Hotel, 28 West 53 rd Street and the
newest tea spot, in town, Blue Box Café inside Tiffany & Co., 610 5 th Avenue.
Wander in search of the best Halloween decor– Seemingly overnight from the East Side to the
West Side, scary, cozy and uber creative Halloween décor takes over the city. Goblins, ghosts
and massive spiders appear in hidden doorways, townhouses, stoops, apartment building,
lobbies, restaurants and parks. Put on your most comfortable shoes and head to the
neighborhoods of Upper East Side, Upper West Side, Chelsea and the West Village. Wander
aimlessly up and down the streets and you are sure to find some amazing décor and don't be
afraid to ask a local where you can find some good Halloween decorations, they are usually
your best source and happy to help.

The Annual Village Halloween Parade – Halloween festivities culminate on Halloween night at
the Annual Village Halloween Parade, an over-the-top creative procession of more than 50,000
zombie's ghouls, ghosts, and giant puppets taking to the streets for a night of revelry. The
theme this year is Upside/Down: Inside/OUT. The parade starts at 6 th Avenue and Canal Street
and proceeds northwards to 15 th Street.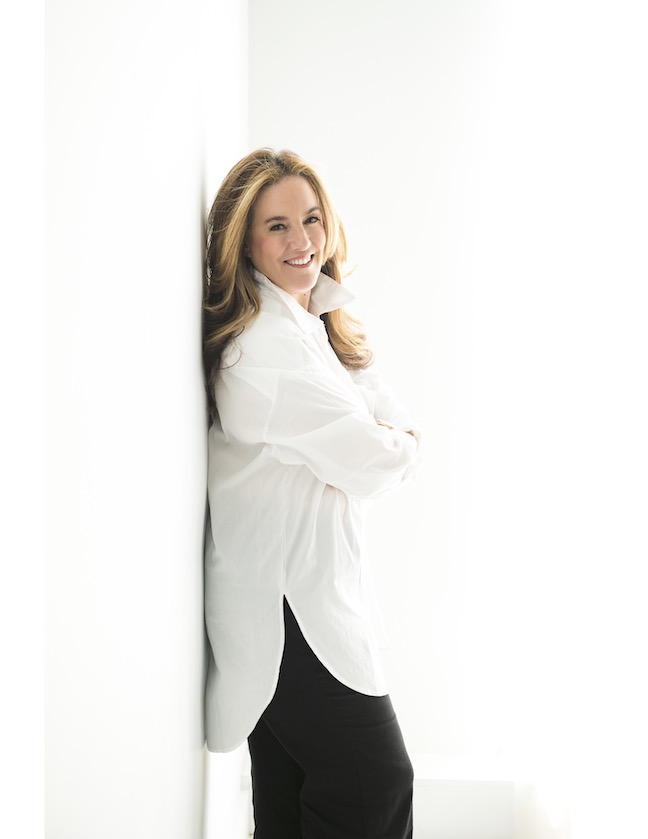 Deirdre Gartner was born and raised in the city of New York. She brings a uniquely personal and
distinct perspective to the city that she adores.

As a former fashion executive traveling the globe for years, nothing was more affirming and
inspiring than when she would return home to Manhattan. Informed by her adventures abroad,
this native daughter's ardor and curiosity for all things New York led her to zealously document
both the obvious and hidden that the city has to offer.

Gartner's extensive collection of lovingly curated photographs, stories, and historical details
eventually led to the creation of the "Girl in the Yellow Taxi NYC" website and Instagram. Her
work has been featured in Conde Nast India, the New York Board of Tourism, StreetEasy, and
others. She has been a guest blogger for various websites and has created custom itineraries for
her enthusiastic international and domestic followers.