(LOS ANGELES) – On October 19, 2023, at 4:30 PM, The Waldorf Astoria hosted an exclusive fashion presentation put together by DRC Ventures and ROOT Brands hosted by Karen Floyd of Elysian magazine with Planet Fashion TV cameras in tow. Welcoming in LA Fashion Week 2023 was Merci Dupre Clothiers promoting their sublime collection by Dr. Christina Rahm. Featuring sustainable, refurbished, environmentally protected fashion technology, the collection available November 2023 highlighted Enviroware fabrics designed to mitigate the toxic effects of the environment.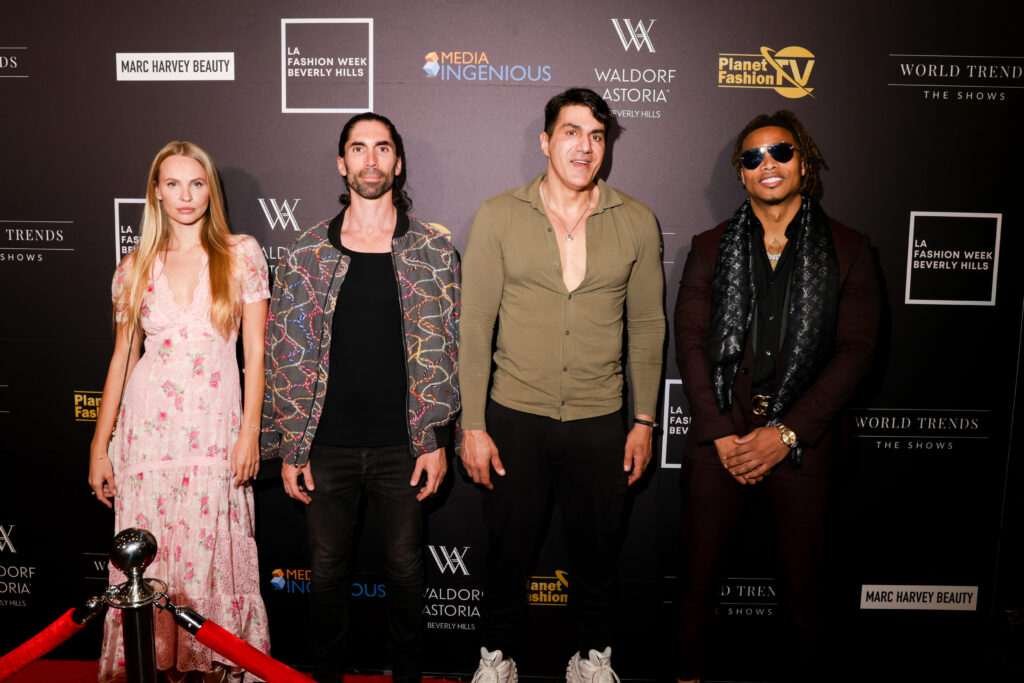 Complimented with a cocktail reception where guests and celebrities alike mingled over glasses of wine; there were featured products by ROOT Brands (developed with patents by Dr. Christina Rahm) in gift bags with ROOT Brands products. Samples of BIOHACK Coffee were also available. Other guests received a copy of the latest edition of Elysian magazine. There was also an after-party in the Espeletto Patio featuring a surprise performance.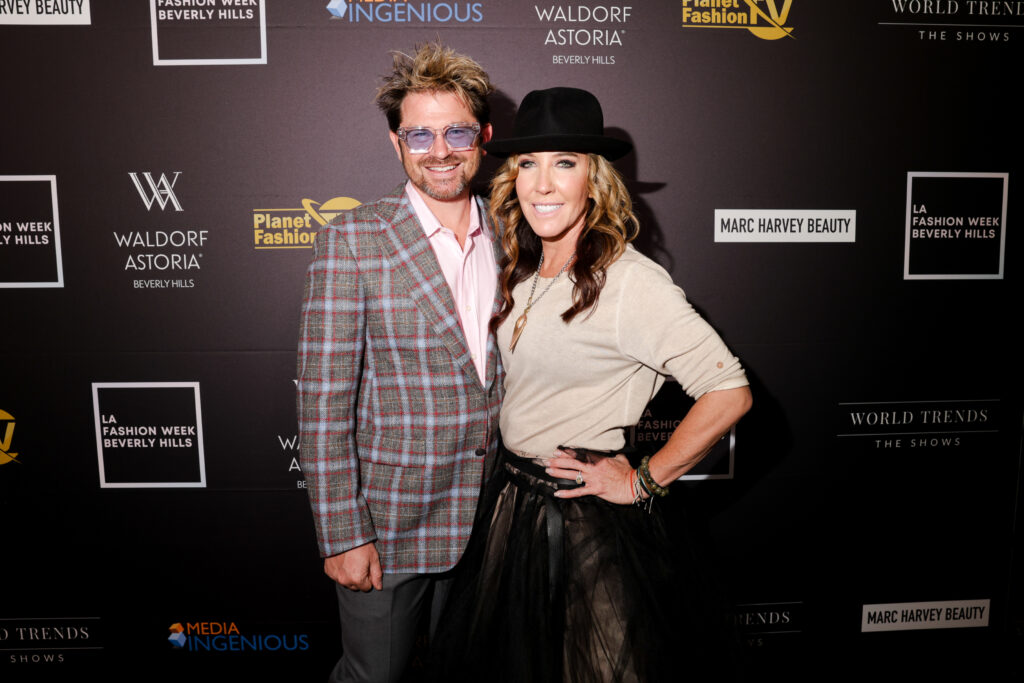 Rahm has gone through multiple tragedies in her life, including developing cancer and Lyme's Disease. Despite these setbacks and perhaps because of them, Dr. Christina Rahm continues to pave the way in fashion and as a scientist concerned about the environmental impact on the human body. With an education from Harvard and Cornell, Rahm's forward-thinking approach has led her to success with ROOT Brands which is available in over eighty countries. Her experience has led her to develop products that help the body be the healthiest possible.
Introduced by Kate Floyd of Elysian magazine, Merci Dupre Clothiers is a testament to the fusion of fashion and technology. Featuring over twenty different looks, the clothing was modern and edgy, incorporating nanotechnology coatings to create a barrier against hazardous toxins such as 5G technologies, EMF radiation, antimicrobials, and heavy metals. The line was developed by Dr. Christina Rahm, who holds multiple patents on body cleansing products; she is a scientist, inventor, entrepreneur, psychologist, and humanitarian.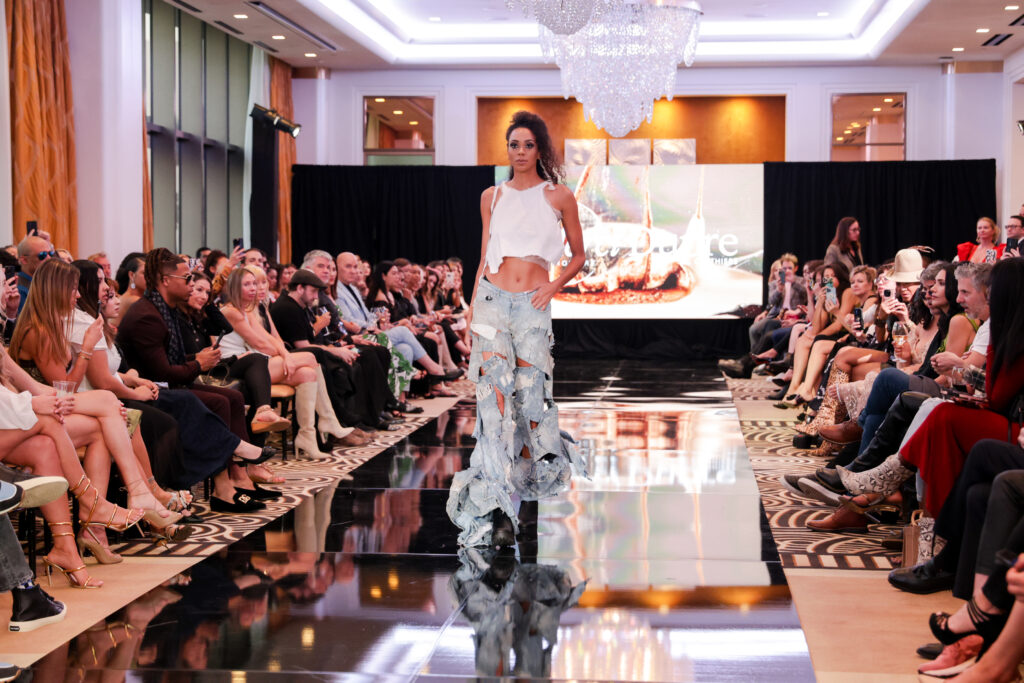 Featured by models from a local soccer team, the collection consisted of restructured denim and crop tops along with sensual free-flowing dresses. Her style is edgy and unique. The unique line of 'Enviremware' hosts patented, nano-biotech formulas woven into the material, offering an unbeatable barrier against EMF radiation, heavy metals, viruses, bacteria, parasites, and fungus, while supporting non-exposure of radio frequency electromagnetic particles from 5G cellular transmission.
For more information and to buy Dr. Christina Rahm's latest products, please visit: www.mercidupreclothiers.com