In an exclusive seminar titled "The Potential for Real Estate Investment and Residency in Europe 2023," Globevisa Vietnam, a company which specializes in foreign citizenship and residency by real estate investment, is set to unveil an enticing realm of opportunity for those seeking to blend luxury living with strategic investment. Scheduled for November 25 in Hanoi, Vietnam, this event promises to open doors to the burgeoning real estate market in Halkidiki, Greece, often referred to as the 'Maldives of Europe'.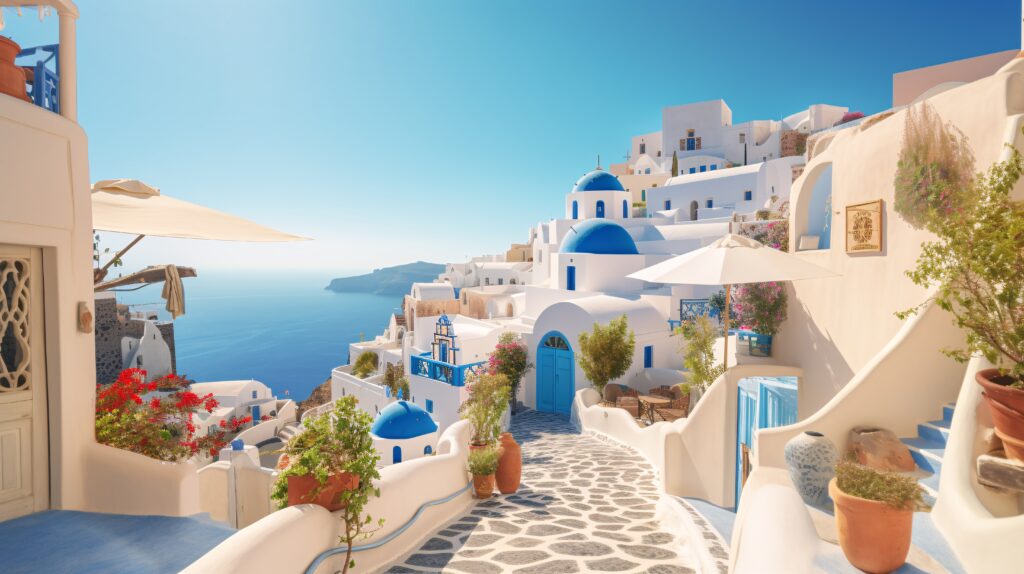 The allure of owning a European home or apartment has captivated global investors, driven by the dual promises of safety and profitability. Greece, with its idyllic Mediterranean location, rich historical tapestry, and vibrant culture, is emerging as a hotspot for global investors, including the world's wealthiest seeking a serene getaway.
Interestingly, Greece boasts the most affordable real estate prices in Europe, with investment opportunities beginning at around 250,000 EUR. This affordability extends across both urban and rural settings, presenting a diverse portfolio for potential investors. Recent trends indicate a gradual resurgence in Greek real estate values, with the Greek Bank's Housing Index highlighting a potential rise in prices within the next 3-5 years. This comes alongside an average rental yield ranging from 4% to 6.6% annually, cementing Greece's position as one of the top three countries for housing price growth in 2023.
The heart of this investment potential lies in Halkidiki. Recognized by 'Lonely Planet' as one of the top 30 global travel destinations for 2023, Halkidiki is a canvas of natural beauty and ancient lore. Its free-spirited business environment, coupled with breathtaking landscapes and historical marvels like the Petralona Cave and Mount Athos, makes it a magnet for tourists and investors alike.
Purchasing property in Halkidiki, Greece opens the door to an exceptional opportunity for investors and their families, offering them the pathway to permanent European Residency Cards. This prestigious benefit extends across three generations, ensuring that the whole family enjoys permanent residency status, complete with access to top-notch healthcare and educational facilities that meet the highest of European standards. Additionally, this asset brings with it the freedom of movement across 27 Schengen countries, epitomizing the essence of a borderless European lifestyle. After a period of seven years, this investment matures into an opportunity to secure Greek citizenship, bestowing upon the family the globally respected 8th most powerful passport, providing visa-free entry to 185 countries and the full spectrum of rights as citizens of the European Union.
The Globevisa sponsored event in Hanoi, located at the InterContinental Hanoi Westlake, will provide comprehensive insights into this lucrative marketplace, with focus on the stunning Wyndham Azure Waves Beach Resort in Halkidiki, Greece. Attendees can explore their luxury resort apartment investments starting from 6.5 billion VND, or $269,263 USD, with a promising return of up to 4% per annum. This is an invitation to step into a world where luxury, heritage, and investment potential converge seamlessly, offering a gateway to Europe's charms and a legacy of prosperity for generations.
To register for this highly informative event, please click HERE, or for more information about this and many more exciting foreign investment opportunities, email cu********@gl*******.com or call +84 936 484 686.