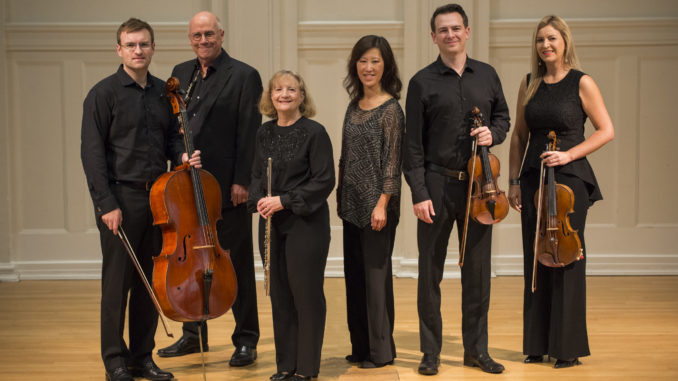 On Sunday, September 24th, the Rembrandt Chamber Musicians (RCM) hosted a concert and annual benefit gala, entitled "Tango and Jazz", at Nichols Concert Hall, 1490 Chicago Ave., Evanston, and the Women's Club of Evanston, 1702 Chicago Ave., Evanston, respectively. Featuring members Sandra Morgan, flute; Robert Morgan, oboe; Jeannie Yu, piano; John Macfarlane, violin; Calum Cook, cello; Carol Cook, viola and guest artists Howard Levy, multi-instrumentalist, harmonicas; Teresa Fream, violin; and Ian Hallas, bass, the concert consisted of three impressive works and an encore. The pieces played this afternoon were witty, sensual, complex and sophisticated, yet they all contained a warmth and charm easy to appreciate in the midst of their technically demanding makeup. The program was made immeasurably more enjoyable due to the remarks of the RCM performers introducing each work, and the easy banter between them.
The program:
– "Suite: Bourgeoise" for Flute, Oboe and Piano", 1940, by Malcolm Arnold
This 5-movement piece opens with a serious if not somber prelude; segues into a pastorale that shifts almost abruptly into a lovely tango; turns dramatically jazzy and switches to a rumba; slides into a pretty and melodious ballad; and ends up as a jazzy waltz! It's an extremely clever and inventive piece of music and in the hands of these masterful players, very diverting.
– "Café Music", for piano, violin and cello, 1987, by Paul Schoenfield:
Schoenfeld himself reportedly described this piece as "a kind of high-class dinner music;" the warm, swinging tone and energetic feeling here ran high and the sound was vibrant and fun.
– "Five Tango Sensations", for bandoneón and string quartet, 1989 by Ástor Piazzolla:
Performed here by Howard Levy on diatonic harmonicas (instead of bandoneón,) this suite of works by acknowledged tango master Piazzolla constituted "a musical farewell to life", as it was crafted after the composer had suffered a grave illness and was his last studio recording. They are a uniquely charming group of dances of remarkable expressive depth and lyrical beauty.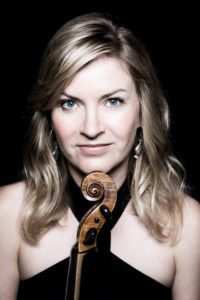 In Encore: "Spanish Dance No. 2-Oriental", by Enrique Granados:
Intensely improvised by Levy and accompanied by Yu, the piece has a mysteriously delicate flavor, romantic, subtle and compelling. Quintessentially Spanish in nature, with a palpable opening sadness, it is shot through with light and emotion.
The irrepressible Levy, who earlier in the program applied himself fiercely to the Piazzolla scores, switching effortlessly between harmonicas, presented in the Granados piece a rapturous and soulful rendition. When this reviewer shut her eyes, it was as though this single instrument contained the breadth and depth of not just the bandoneón, but of a myriad of instruments.
The versatile and much-decorated Levy, whose work sits astride many genres from jazz to "world music", and lauded for playing in a chromatic style on a diatonic harmonica, explained how he discovered this technique at the age of 19, due to his "stubborn" nature. He actually figured out what are known as the "overblow" and "overdraw" techniques that "allow a harmonica player to obtain all the missing chromatic notes in the Richter-tuned diatonic harmonica". He says he "bent" the last notes until the "missing notes popped out". Obviously, the technique involves learning the note layout as well as applicable music theory, to understand how the overblown and overdrawn notes fit into position as well as how to adapt them to musical style.
The Rembrandt Chamber Musicians (RCM), founded in 1990, is composed of the finest musicians in the Chicago area, including members of the Lyric Opera Orchestra, Chicago Symphony Orchestra, and Music of the Baroque. They maintain a wide repertoire, from Baroque music performed in a "historically informed manner" to 21st century compositions with eclectic instrumentations, also commissioning important new works.
The ensemble, noted to be "one of the more notable success stories in Chicago chamber music," is deeply committed to fostering chamber music education and appreciation. To that end, in 1995 RCM founded an Annual High School Chamber Music Competition. The Rembrandt Young Artists program was founded in 2006; it provides numerous performance opportunities and coaching sessions for the competition winners who are drawn from the Music Institute of Chicago, Chicago Youth Symphony Orchestras, Midwest Young Artists, Merit School of Music, and a variety of public and private schools throughout the state.
Proceeds from the gala event support the ongoing operations of Rembrandt Chamber Musicians, including its educational programs and the annual High School Chamber Music Competition.
The 2017 benefit gala honored James Ginsburg, founder of Cedille Records, a label that promotes the work of Chicago's finest classical musicians. With over 170 releases, 16 GRAMMY nominations, and six GRAMMY awards, Cedille Records has featured more than 160 Chicago-area classical musicians. RCM saluted the visionary leadership of James Ginsburg for his passionate commitment to sharing Chicago's classical music talent with audiences around the world through carefully curated recordings.
Cedille Chicago, NFP is dedicated to producing classical recordings of the highest quality featuring outstanding musicians from Chicago, with a stated purpose "to enhance the world's catalog of recorded music by sharing these artists' explorations of new and under-represented compositions and documenting their important interpretations of standard repertoire in uniquely innovative programs." Cedille notes "the extensive dissemination of these recordings is designed to bring our artists to a worldwide audience — thus enhancing their reputations and careers — and to benefit as great a listening public as possible."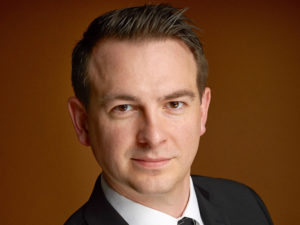 Both the concert and the benefit, with silent auction as well as traditionally auctioned items, were very well attended. The audience and participants enjoyed a super afternoon and evening of uplifting music, great companionship and fine food.
The program was reprised the following day at the Driehaus Museum, 40 E. Erie St., Chicago.
For information about and tickets to all the fine concerts by this superb ensemble, go to the rembrandtchambermusicians website
Unless otherwise noted, all photos courtesy of The Rembrandt Chamber Musicians