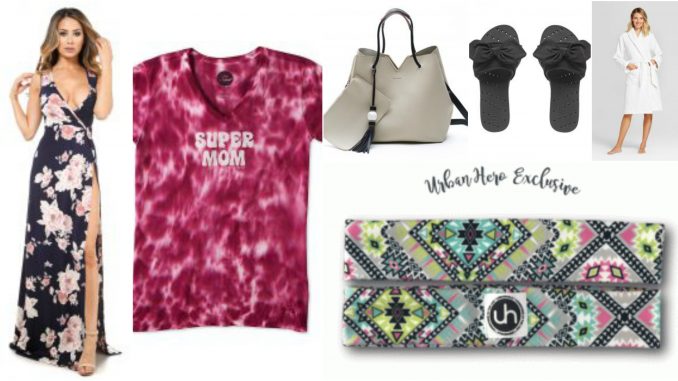 All items listed from most to least expensive.
Infinite Designed by Publish
The Infinite by Publish is hand-crafted with vintage style and sophistication. Forged to perfection through creativity and inspiration with old world stainless steel frame materials. The Infinite is a true blend of classic design and care. Publish exists to refine daily life by delivering premium, timeless products and ideas that transcend the realms of art and fashion. Today for Tomorrow.
$99.99  Buy now!
Shapeez Ultimate
A must-have addition to any lingerie wardrobe, The Ultimate is a super-comfortable bra, camisole and torso trimmer in-one. The patented smooth-back design eliminates visible bra lines, back bulges, as well as the dreaded "muffin top", while providing superior breast support and slimming of the waist, tummy and back. Molded foam cups and front adjustable straps with no back bands or closures make the undergarment practically invisible under clothing.
$89.00  Buy now!
SLATE COLLECTION Mercer Journal
Featuring a flexible, full-grain leather cover and superior ink-bleed resistant paper, the MERCER Journal is ideal for taking notes, tracking plans… and recording dreams. Free monogramming available.
$85.00  Buy now!
Lanoosh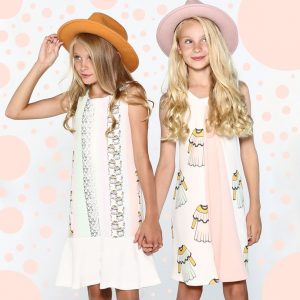 Let's face it! Mom is always looking for designs for her little fashionista. Enter her latest must have – Lanoosh! Designs are created without any buttons or zippers to insure the safety and comfort of our little love bugs while allowing them to dress themselves in confidence. Lanoosh creates fun and happy garments that make the soul dance.
$82.00-$30.00  Buy now!
Navi Fringe Top
All the feel and softness of suede without all of the trouble. Made with new active fabric technology, the Navi Fringe Top is a washable, stretch material that feels softer than suede. The delightfully soft feel and detailed fringe at sleeves give this top a luxurious, sophisticated feel without compromising its ultra functional nature.
$82  Buy now!
IBKUL – Aida Print Hoodie
Made with our signature, patented material, ICEFIL fabric. ICEFIL is a flat weave, anti-microbial, stretch fabric featuring a textured interior. It is ultra-soft and comfortable, and has been specifically engineered to:
Dry quickly and wick away moisture with two-way circulation to control moisture and sweat.  Reduce thermal radiation and convert sweat to a cooling refrigerant.  Protect against UV rays and provide UPF 50+ coverage
$79.50  Buy now!
Nuu-Muu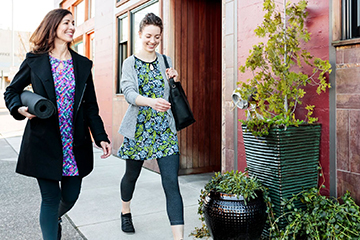 Nuu-Muu are the original exercise and everything else dress. They were made for active women as the solution to the dress that does everything. Dress it down for travel days, runs, hikes, beach cover ups or dress it up for a date night, day at the office, or exploring new museums. They're SPF 50+, won't stain/tear/show sweat/wrinkle, they can layer over/under just about anything.
$78-$88  Buy now!!
Grateful Bags
Grateful Bags is the handbag line with the concept of interchangeable monograms. Crafted with love of individuality yet classic style, Grateful Bags are the noteworthy handbags that transcend time, age and charm. Whether you carry this cute, versatile accessory to a special event, lunch with the ladies, as an addition to your everyday wardrobe, or even give it as a gift, bring out the inner you through fashion with Grateful Bags!
$70-$90  Buy now!
Billy BILLY HAT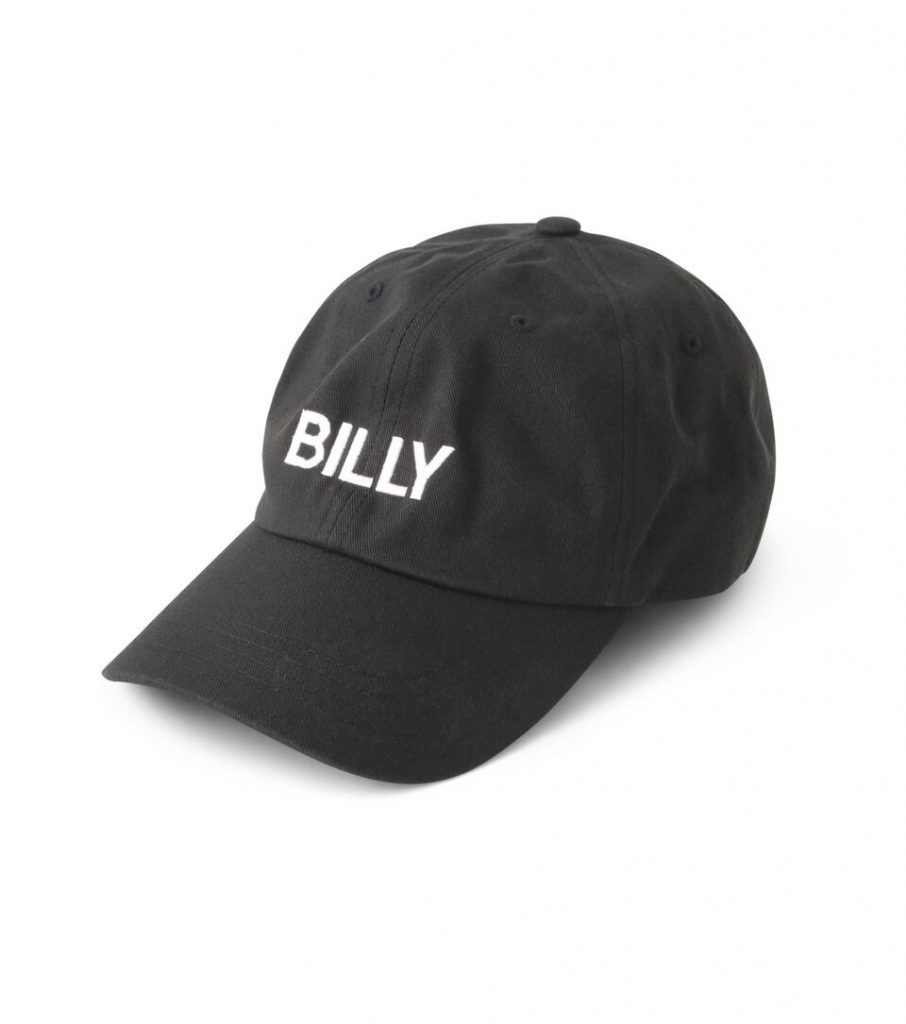 Classic baseball hat with BILLY embroidered logo.
$68.00  Buy now!
Mudra Mini Yoga Overalls Short
Fresh for Spring, our cute mini yoga overalls feature the slight drop-crotch, pockets and slouchy fit of our popular Mudra Jumpsuit but with shorts for the warmer weather.  This little onesie also features extra long straps to give you the choice to tie it long, short, halter style or off the shoulder.  Made from super soft, high-quality cotton, the mini romper is perfect for yoga practice or post yoga lounging!
$65  Buy now!
SLATE COLLECTION Fremont Wristlet
Ideal for moms on the go, the FREMONT Wristlet holds essentials like money, cards, keys, lip balm and cell phone. The full-grain, water-resistant leather wristlet also fits easily into larger bags like the BALLARD TOTE. Free monogramming available.
$60.00-$90.00 Buy now!!
robin b. "The Essential Short Sleeve Tee"
This classic short sleeve tee is perfect for work or play. With a soft, yet appropriate scoop neckline, this tee looks great layered under a fitted blazer or tucked into a great pair of jeans.
$58.00  Buy now!
Mother Trucker & Co.
As seen on The View and Good Morning America, Mother Trucker & co. is a California-based trucker hat company that is dazzling, sexy and full of personality. Founded in the summer of 2015, Mother Trucker co. features specially designed trucker style hats with fun and hip phrases perfect to describe every occasion of your life and personality.
$50.00-$10.00  Buy now!
Behr Bras
With a wide array of fun colors and prints (hello Unicorns!), nursing moms won't feel like they have to hide away in a corner when it comes to feeding time.  Made to be shown (bring on the fun tanks!), Behr Bras are: Made of dry-fast fabric which wicks away moisture and keeps a mama cool and comfortable. They also feature Premium Poly and Spandex fabric with a four way stretch with color that never fades.
$49.00  Buy now!
BBO:Boardshort Bottle Opener
BBO (Boardshort Bottle Opener) is a men's boardshort line with a built in bottle opener that is attached to the pocket flap of the shorts.  Perfect for beach days and BBQ's, BBO is useful and stylish. The Boardshort is a conversation starter amongst friends looking to enjoy a few beers without a hassle.
They are available in sizes 30-42 for $48.
$48.00  Buy now!
The All-Day Maternity Bodysuit
This bodysuit is the all-day comfort, every day function game-changer that takes motherhood style to the next level.
$45  Buy now!
ShapeOn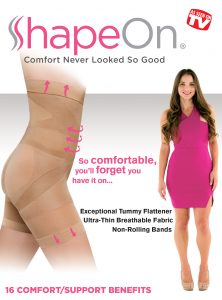 ShapeOn, a new slimming underwear, introduces a revolutionary concept due to its ultra-thin fabric. The innovative garment is breathable while also featuring 16 points of support and comfort that meet the needs of a woman's body. In launching ShapeOn, founder Michael Battah wanted to offer women a shaper that would stand out in the marketplace by eliminating all the discomfort issues usually associated with shapewear, like rolling and bumps. He designed ShapeOn with a superior level of comfort so that it can be worn daily, not just on special occasions!
$39.99  Buy now!
Women's Terry Robe by Trident – Gilligan & O'Malley™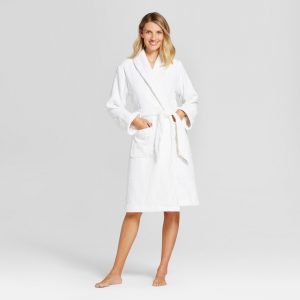 Whether you're up with the sun or the last to go to bed, you can relax in comfort and style in this French Terry Robe. The 100% cotton robe includes the classic features of a large collar and front tie. Front pockets keep you hands-free as you get ready for the day, or wind down from a long one. Falling at the knees, this long-sleeved robe keeps you covered and cozy year-round.
$39.99  Buy now!
Bosom Couture
Bosom Couture is the perfect solution for outfits where traditional bras won't cut it. A gentle roll-on skin adhesive that keeps breasts lifted up and positioned perfectly in place in clothing. It is an "Uplifting" must have for strapless bras and dresses! Bosom Couture gives gravity-defying results by keeping breasts lifted up and positioned perfectly in place, adhered to and held up by the garment. Your breasts are not going anywhere!
$36.95  Buy now!
Alvy Luxe
What started as an idea from two fine individuals, has came into fruition for fashion savvy women all around the globe. Alvy Luxe is an online fashion boutique that is always on trend, and pushing the envelope for more and dope pieces. We pride ourselves on the ability to empower our customers to be confident and express their sense of style with out speaking. Alvy Luxe is dedicated to fashion, style, and making our customers look and feel FINE, DOPE and SEXY AF! Through great aesthetics and high quality passion for each piece that is designed. Chill and relaxed one day to sleek and sexy the next, we know your style changes with your mood, so we make sure we've always got something for you and keep you on point.
$35.00  Buy now!
Women's Super Mom Crusher Vee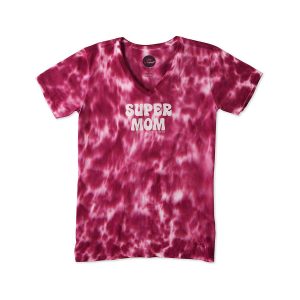 It all starts with a great tee and this Short Sleeve Crusher Vee is the Crusher you know and love with a v-neck collar. Easy to wear and perfect to layer, this tee is garment washed for everyday softness and has a slight waist shape and ribbing at the neck. You'll love its beautifully printed graphic and Do what you love. Love what you do. ® locker patch
$30.00  Buy now!
Fuchsia Fish Scale Cure Wristlet
This year, in honor of Mother's Day, we're offering our Fuchsia Fish Scale Cure Wristlet for a limited time. Our Wristlet is a twist on the customer favorite Fish Scale print, featuring a bright pink design. To help fund cancer prevention, early detection and treatment programs for every affected person in Maine, we'll donate 20% of sales for this item through Mother's Day to the Maine Cancer Foundation. Coordinating Fuchsia Fish Scale Cure Handbag also available and qualifies for the sales donation. This item does not qualify for discounts.
Off-white Zipper, White cording through grommet, Spot clean or machine wash, Dimensions: One Size: 8″ l x 1" w 5" h
$30  Buy now!
Gadgit Girlz
Whether you're a biker, golfer, tennis player, or just simply enjoy the outdoors; protect the vulnerable neck and chest area with Lizzie. The Lizzie provides 99% protection from damaging sun rays and offers an attractive, soft, lightweight, antibacterial fabric. One size fits all-UPF 50 plus.
$28.00  Buy now!
Women's Mother Superpowers Crusher Tee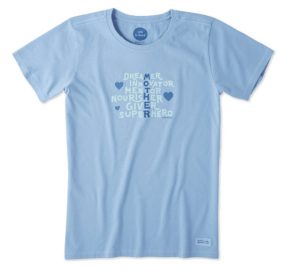 Instant classics don´t just happen. We´ve spent 20 years perfecting our original Crusher Tee, and this laidback style has the staying power to prove it. Made from 100% USA grown cotton, our Classic Fit favorite is designed to barely skim the body for a flattering silhouette. Available in Powder Blue and Fiesta Pink.
Beautifully printed graphic and locker patch detail. Slight waist shape with a narrower cuff and hem. Durable ribbing at the neck. Garment washed for softness.
$26.00  Buy now!
Pixie Mood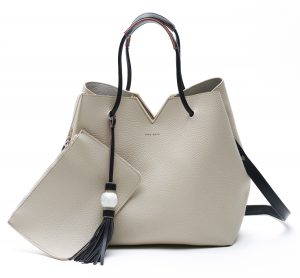 With Pixie Mood's trending new styles, give your mom a bag that makes a fashionable statement when she walks out of the house. Pixie Mood's new spring/summer offerings give you the latest in style with smart functionality. Even better, no animals are ever harmed in the making of Pixie Mood's faux leather bags. These versatile cuties are PETA approved so you can wear your love of animals for all to see.
$25.00-$95.00  Buy now!
Boy Smells MID-RISE BRIEF
Women's mid-rise brief; color blush
$25  Buy now!
Boy Smells MID-RISE BRIEF
Women's mid-rise brief; color buff
$25  Buy now!
Boy Smells MID-RISE BRIEF
Women's mid-rise brief; color bare
$25  Buy now!
Ariana Pierce Passport Cover
Gift your travel-loving mom a new vibrant passport cover! It can hold a passport, money, license, business cards, baggage claim ticket and more. It fits perfectly into any size bag for easy travel and comes in vibrant colors and designs, just perfect for any fashionable world-traveler.
$24  Buy now!
Showaflops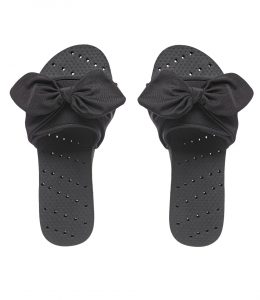 Surprise mom with summer sandals that are fashionable and functional! Showaflops has created cute flip flops designed with unique drainage holes to help protect your feet no matter if you're at the pool, spa, or gym! Their new lineup includes flops with sprinkles, hearts, mermaid and even a Moroccan design!
$22.00-$34.00  Buy now!
Coobie Seamless Bra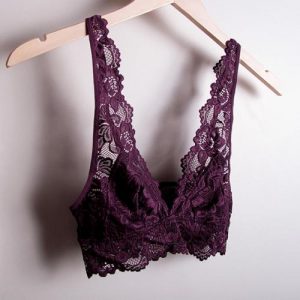 It's simply the most amazing bra you'll ever buy. Ultra comfortable, supportive, and inexpensive – it's the perfect combination. The Coobie Bra provides shape and support and can be worn in place of a camisole or tank top. The Coobie Bra fits almost everybody! Try one for yourself!
$22  Buy now!
UrbanHero – Headband
UrbanHalo Headbands are perfect for the mothers who loves to run, do yoga, and overall enjoy a handmade, nylon-free (headache-free) headband.
$17.00  Buy now!
Bani Bands
Perfect for the baseball loving mom, Bani Bands has created a line of MLB headbands with designs for all 30 MLB teams! Bani Bands has perfected the headband by combining style and technology into one. With a variety of styles and patented cooling technology, choose the right headband for your workout! No matter who you are rooting for this year, support your favorite team with Bani Bands, found in 23 MLB stadiums across the US!
$15.99-$18.00  Buy now!
Panty Fresh
Panty Fresh provides every woman with the confidence to refresh, feel good and remain hygienically clean while on the go! The super compact 4-In-1 sachet includes seamless reusable underwear, a panty liner, a hygienic wet wipe and a discrete wash-me bag.
$15.00  Buy now!
SockGuy Socks
SockGuy's most popular classic socks feature off-beat, original designs that appeal to active moms everywhere from athlete moms to moms who are on their feet all day long. These socks are unique to match her personality and attitude.
They feature:
• Superior softness and comfort that helps eliminate blisters and hot spots
• Mesh upper for supreme air flow
• Double-stitched heel and toe for strength and durability – means no blisters!
$10.95  Buy now!
Emme Bag
As a company, EMME is devoted to developing premium accessories for the experienced traveler. With high-quality construction using long-lasting materials, EMME Original and EMME Petite will keep you organized on journey after journey. More than just a travel bag, EMME is a complete system to help you streamline your packing, save space, and eliminate clutter. Take it on your next trip and learn why savvy travelers never wander without EMME.
$7.99-$64.99  Buy now!
*All images courtesy of respective companies. – Splash Magazines is not paid for this content though some of the items are linked to affiliate links.